Cover Story
UCSB has gone without a national championship contender since the 2016 baseball team. Why so long?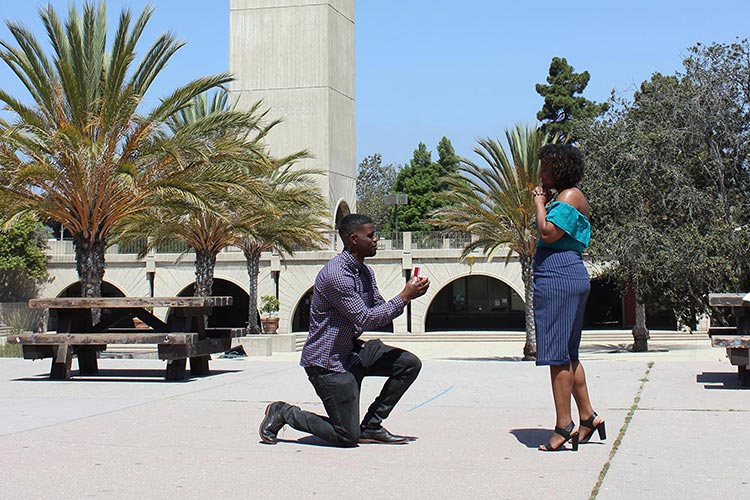 Milestones Spotlight: Brandon James '12 and Aisha Browne '13
Ten years after meeting each other at UCSB, Brandon made arrangements with UC Santa Barbara Alumni to help set the stage for a wedding proposal in front of UCSB's most prized possession—Storke Tower.