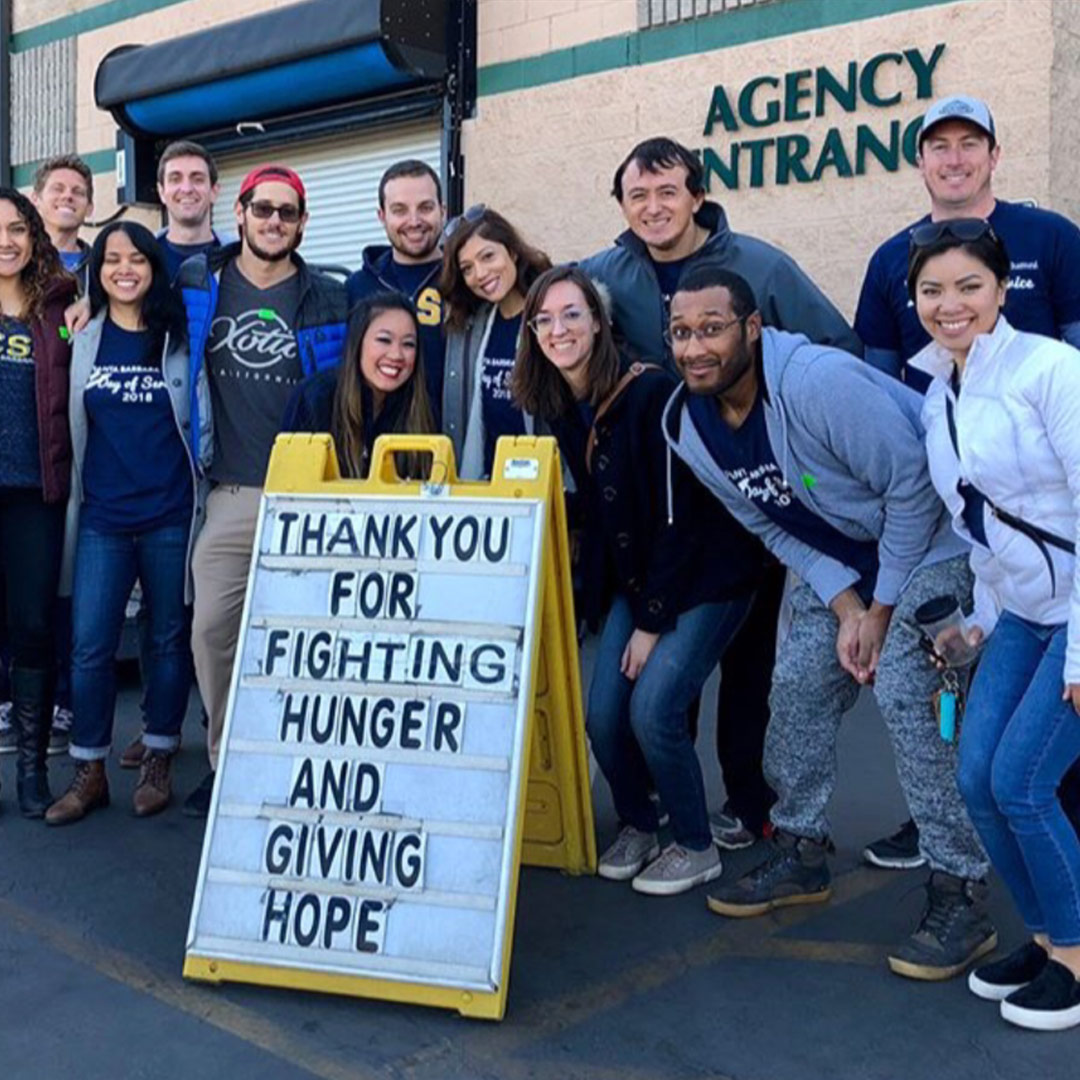 If you're looking for the motivation to spend a Saturday volunteering, search no further. On February 23, The Second Annual UCSB Alumni Day of Service will mobilize the time, talent and energy of the more than 200,000 Gauchos worldwide to serve a worthy organization in their community. You can participate as an individual and choose a charity in your own community, or you can join a team of your fellow Gauchos who will select from a variety of valuable projects to benefit a profusion of inspiring causes.
But wait--there's more! All registrants will receive a day of service t-shirt to wear on the day if you register before February 15. Put it on, take an action selfie, share it using #gauchosgiveback, and send a copy to programs@alumni.ucsb.edu so we can claim the bragging rights for America's most awesome alum.
Save the date for the 2nd annual UC Santa Barbara Alumni Day of Service on Saturday, February 23, 2019.
Interested in taking the lead on a volunteer project in your community? Contact us at programs@alumni.ucsb.edu, so we can provide you with information on how you can do just that!