Join us for Day of Service 2019
November 16, 2019
On November 16, 2019, the third UCSB Alumni Day of Service will mobilize the time, talent and energy of Gauchos worldwide to serve a worthy organization in their community. Individuals and organizations from all over are invited to participate in helping the environment as well as those in need. Be a part of the power of UCSB Alumni, students, and friends coming together to make a huge difference this year.
Check out our gallery of fellow Gauchos who made time fly by, gave back to their community, and came away feeling good about themselves and humanity at last winter's UCSB Alumni Day of Service. We encourage you this November to recapture that feeling by volunteering in any service opportunity in your area, solo or as a group, and send in your photos so we can share the great work Gauchos are doing. #GauchosGiveBack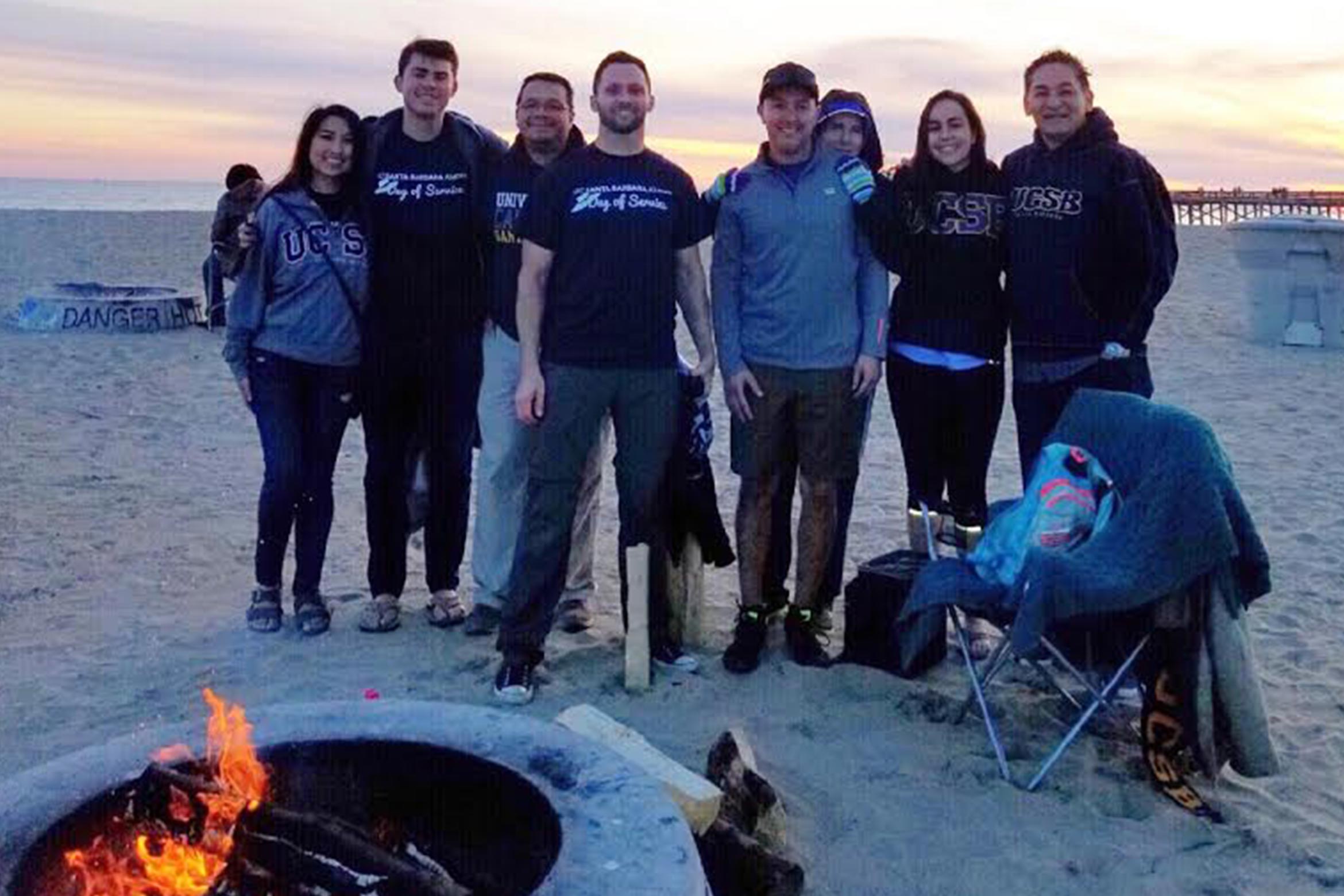 UCSB Orange County Alumni from classes of 2003, 2004, 2015, and 2016 with friends cleaning up Balboa Beach.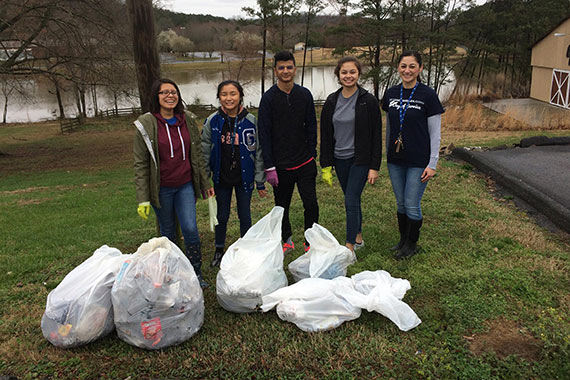 Connie Worley '04 is now a high school teacher. She along with some of her students organized bags of donated clothing and cleaned up their campus. Shout out to Gordon Central High School!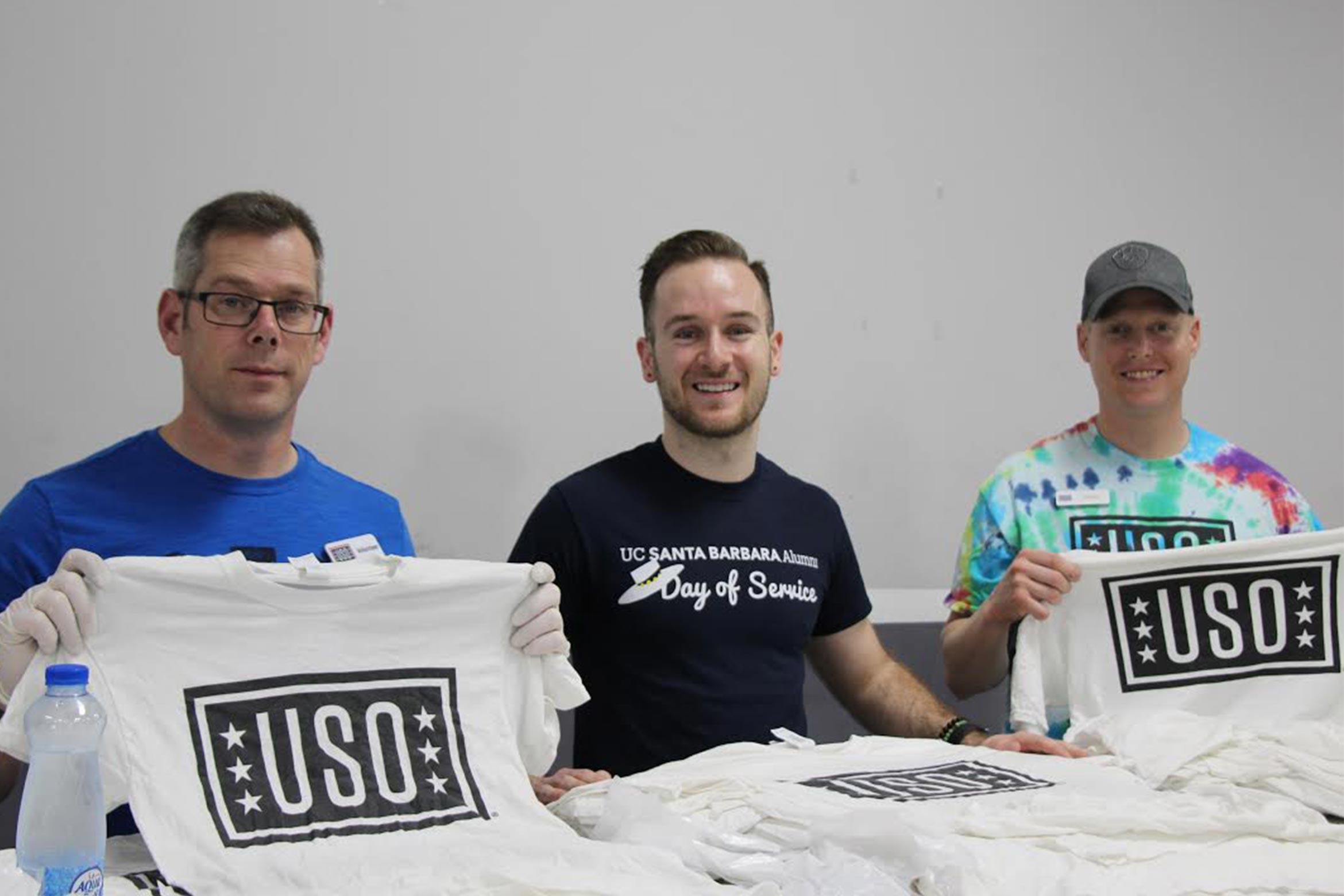 UCSB alumnus John Pavia and active military soldiers at a tie-dye event in Kuwait.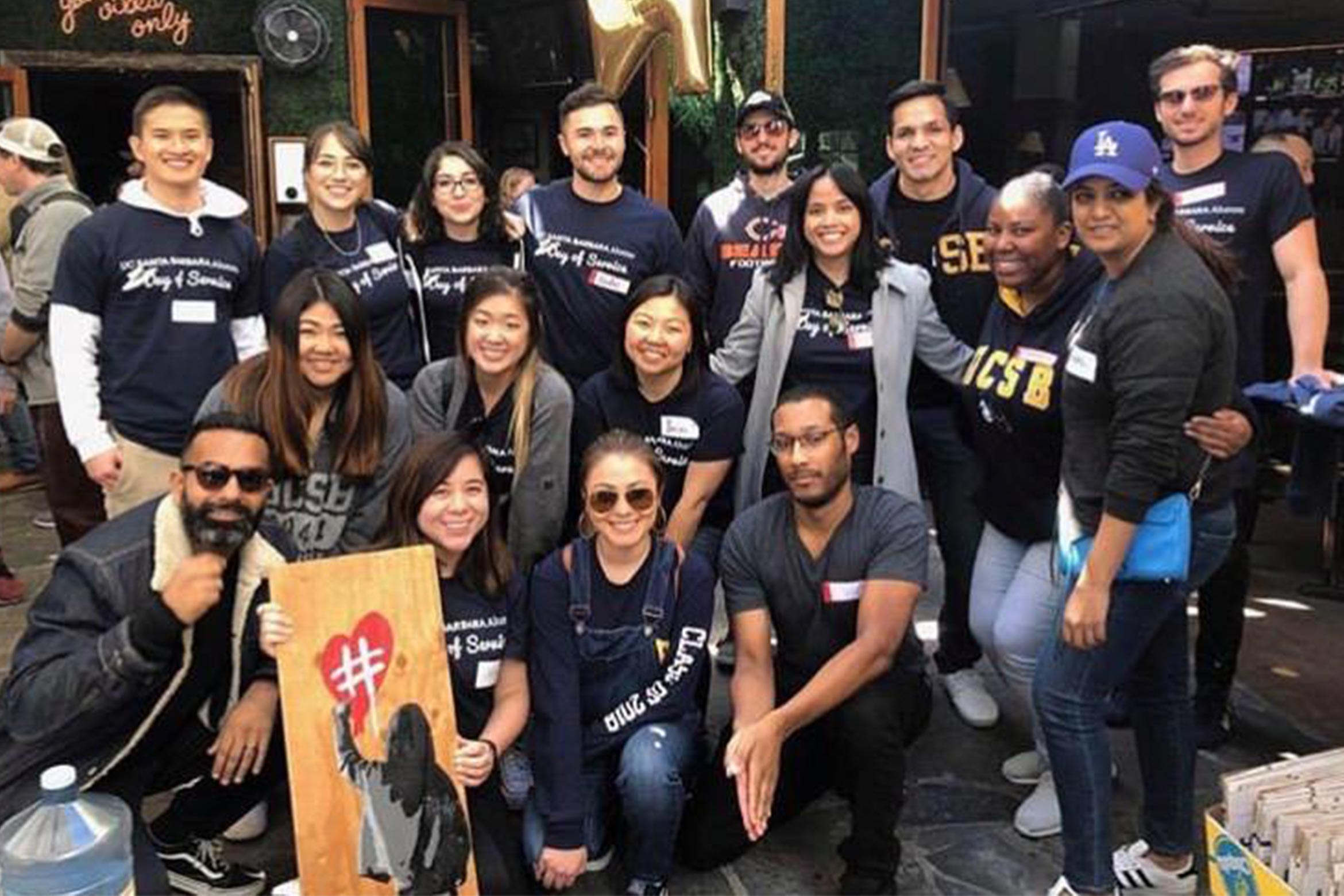 More Olé LA gauchos volunteering for Day of Service!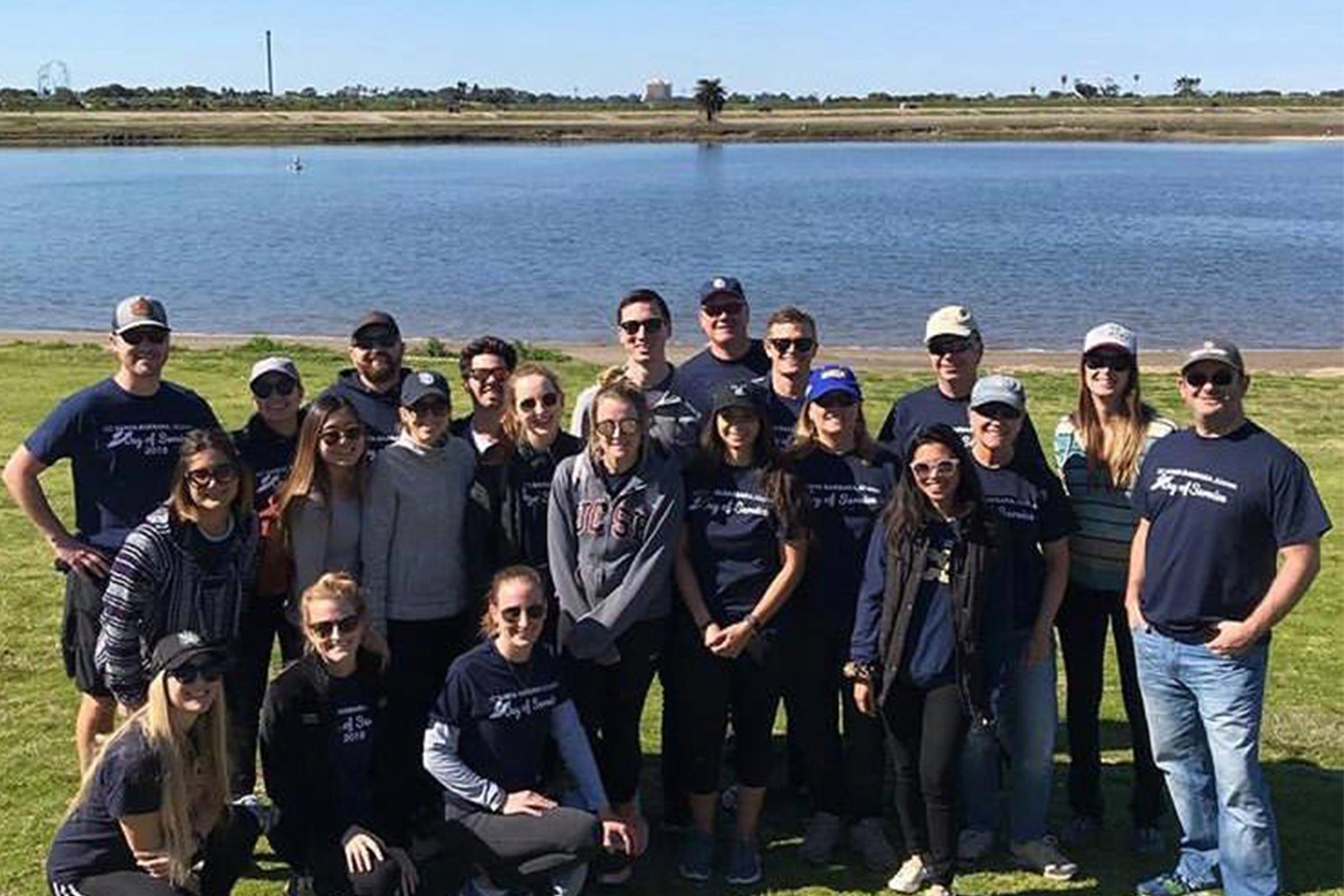 Olé San Diego volunteers helped clean up the beach!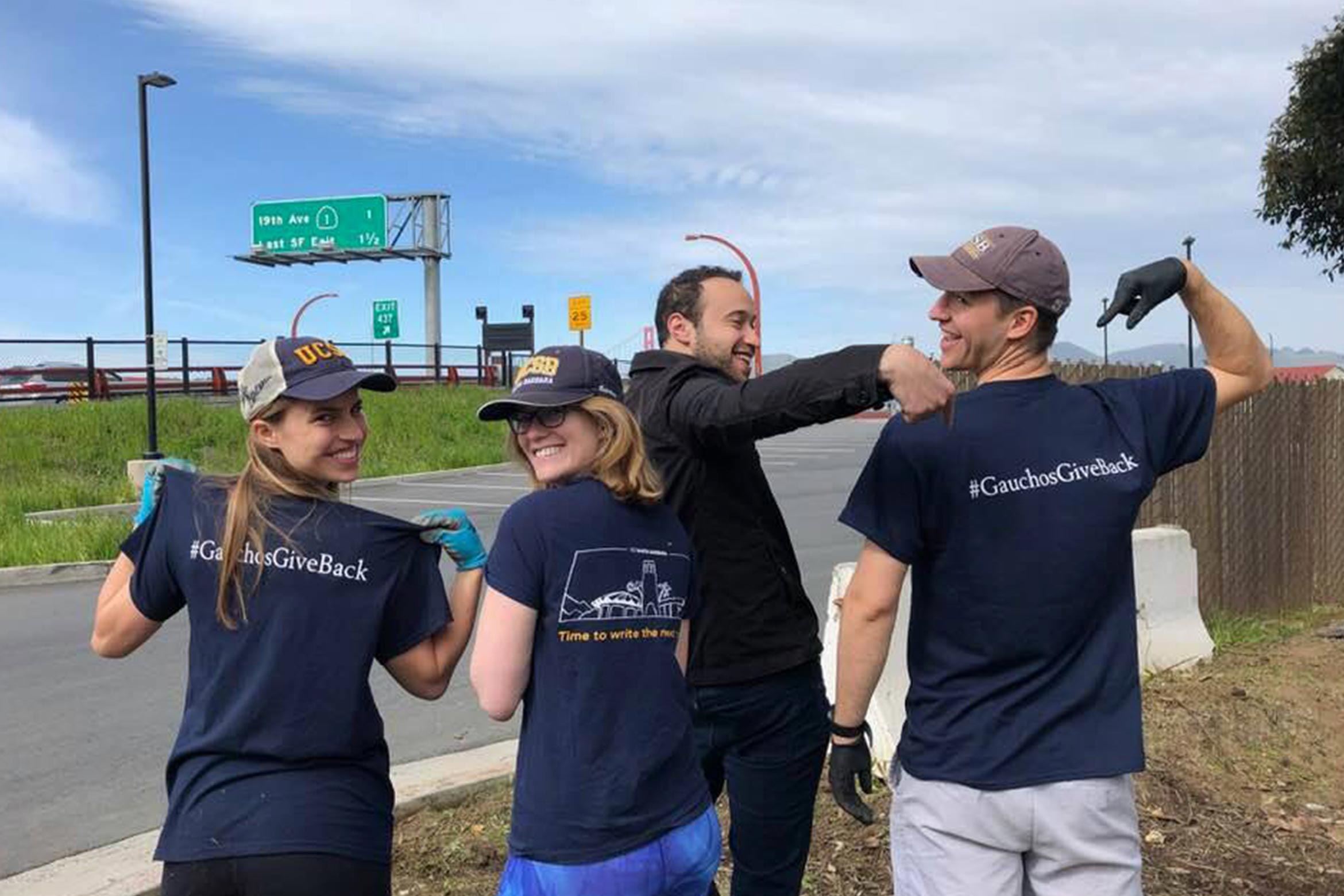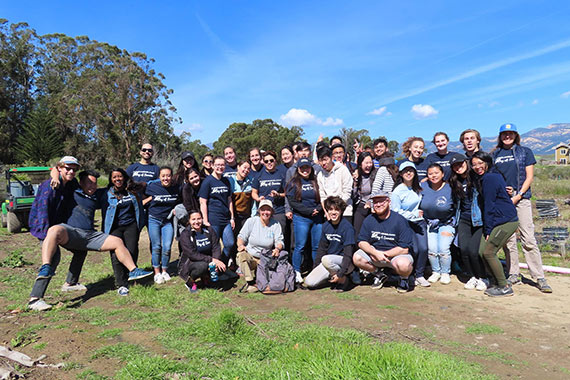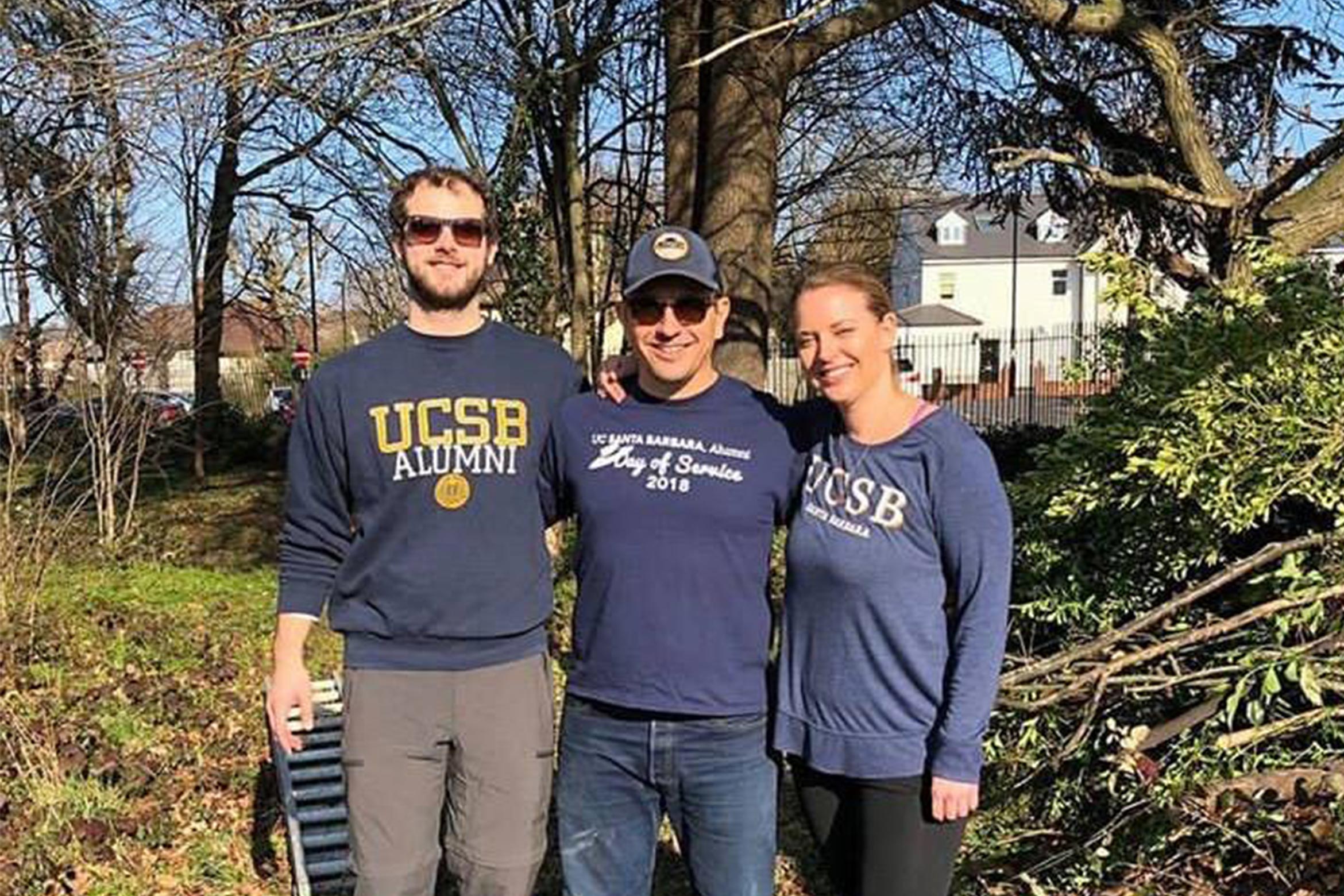 Our UK alumni helped clean up Norbury Brook! Jason Mollring '95 and Claire Frost '10 pictured. — at Norbury Brook.
Previous
Next