A home away from home for alumni and a welcoming space for the campus, the striking Mosher Alumni House is a prominent and vital symbol of UCSB's dedication to current and former students, friends and the community.
Designed by award-winning Barry Berkus '55, The Mosher Alumni House provides connection between UC Santa Barbara, alumni and the community. With scenic views of campus and the Santa Ynez Mountains, the Mosher Alumni House has become a popular destination to gather, meet or enjoy a quiet study space.
More than 10,000 people come through Mosher Alumni House each year with an average of 10 events per week. The distinctive facility offers more than 6,000 square feet of event space from intimate to large, many connecting with outdoor terraces. It has three main levels -- the Garden, Plaza, and Vista Levels -- with a rooftop Sky Terrace crowning the structure. Please stop by next time you are on campus. 
Mosher Alumni House Spaces
The Mosher Alumni House spaces, many named for alumni who helped make the building possible, serve both campus and community needs for meetings, events and receptions.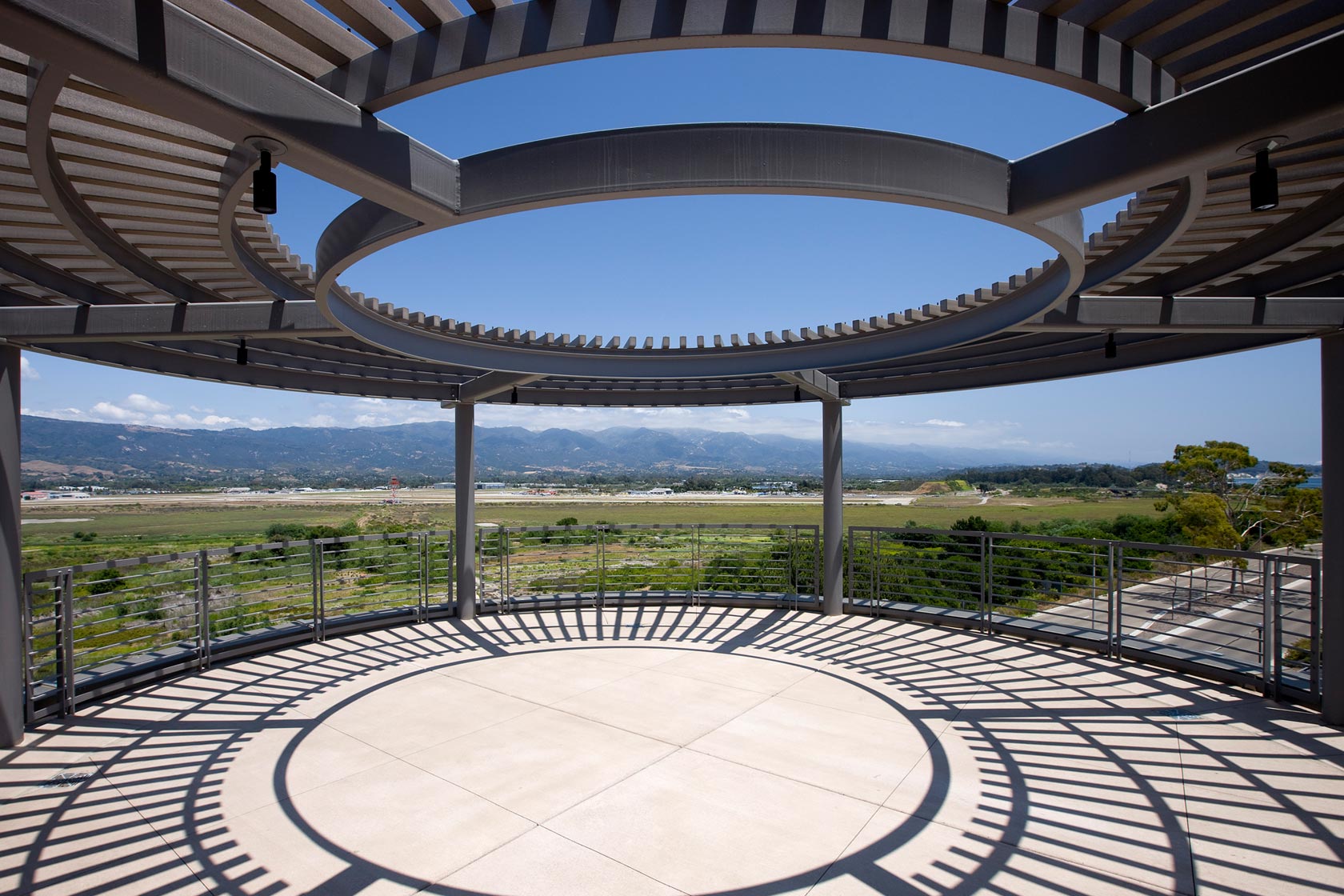 Rose Miller Sky Terrace
Fourth floor circular terrace
Dramatic, panoramic views of Goleta Beach, Santa Ynez Mountains and campus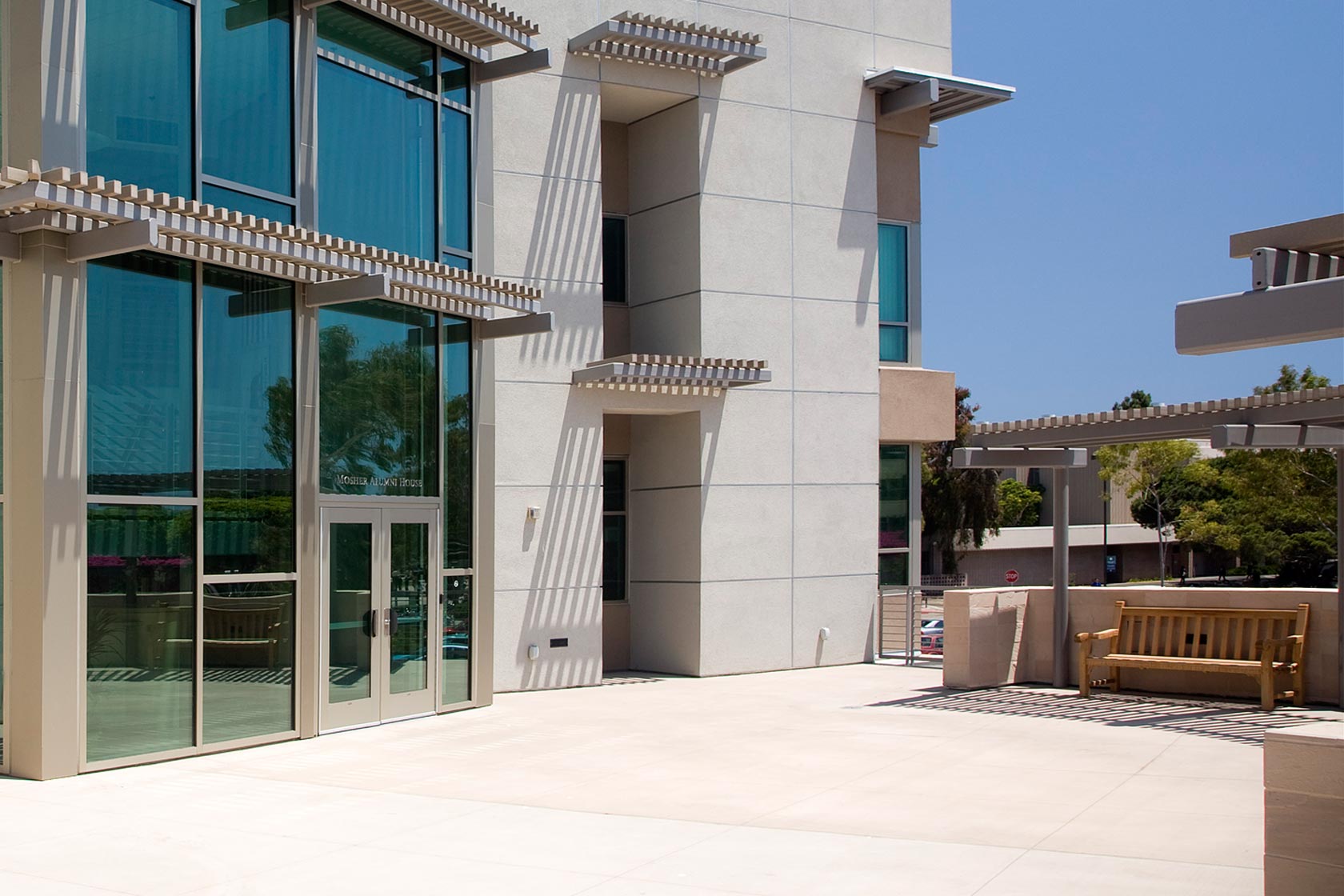 Whalen Plaza
Main entrance plaza, stone-covered patio
Capacity: 120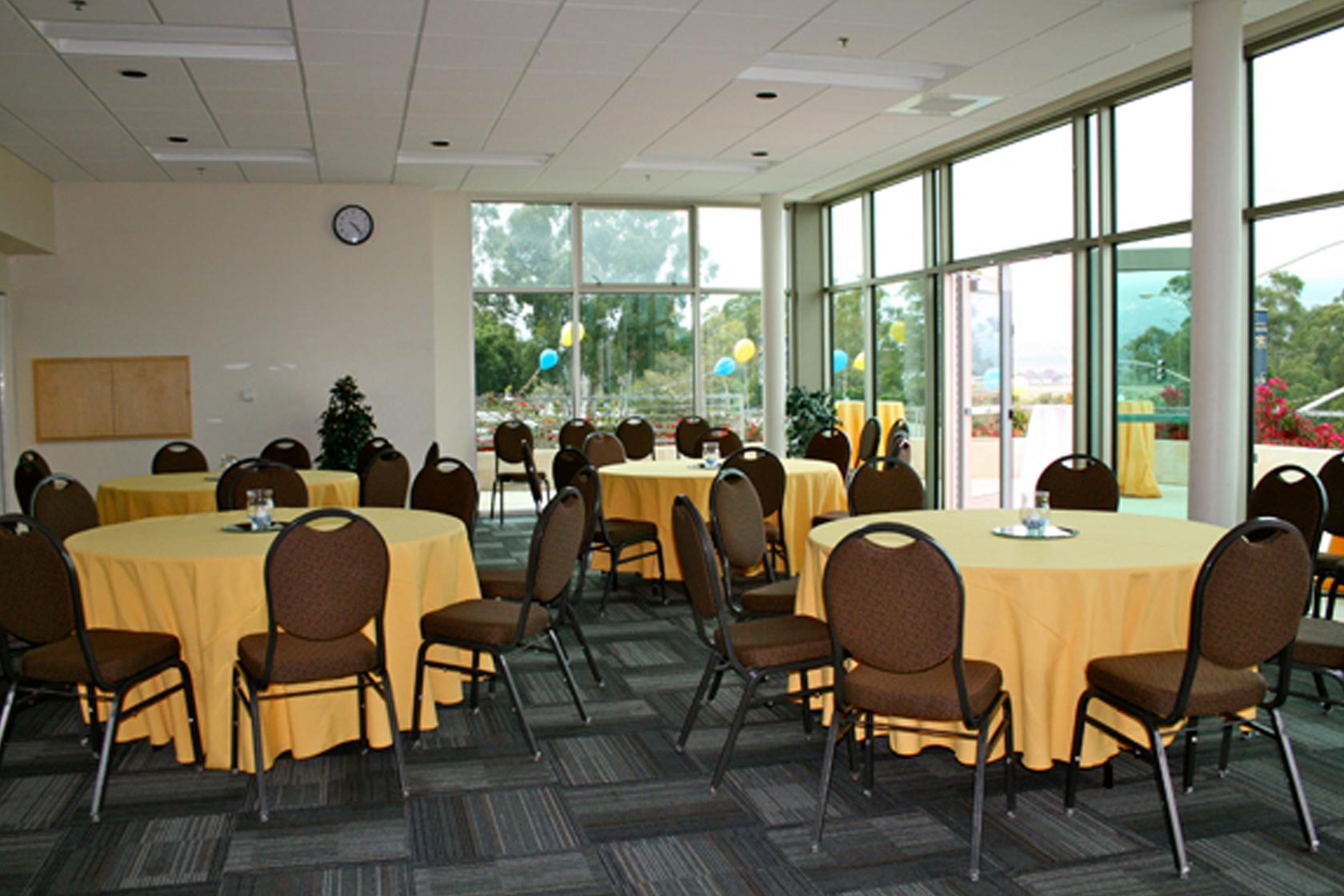 Alumni Hall
Largest gathering space: 1,050-square-feet
Capacity: 72 dining or 80 lecture seating
Built in AV with two drop down screens
Ideal for special events and receptions, can be segmented into two rooms
Opens to 1,000-square-foot Suzanne C. Mellichamp Terrace, with spectacular mountain views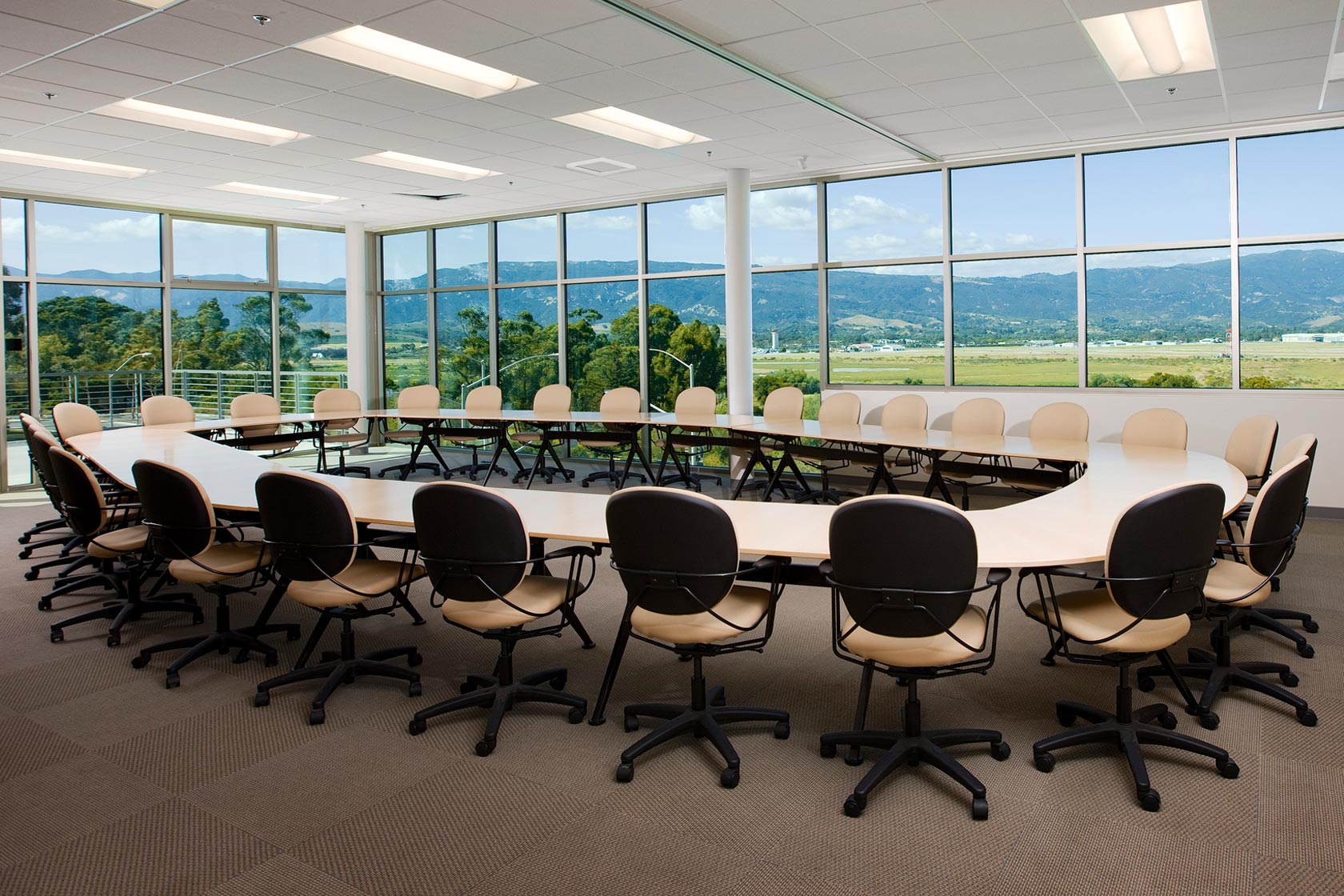 The Jeff and Judy Henley Board Room
Capacity: 30 participants 
Built in AV & teleconference capability
Opens to Kirby Terrace with views of Santa Ynez Mountains and campus.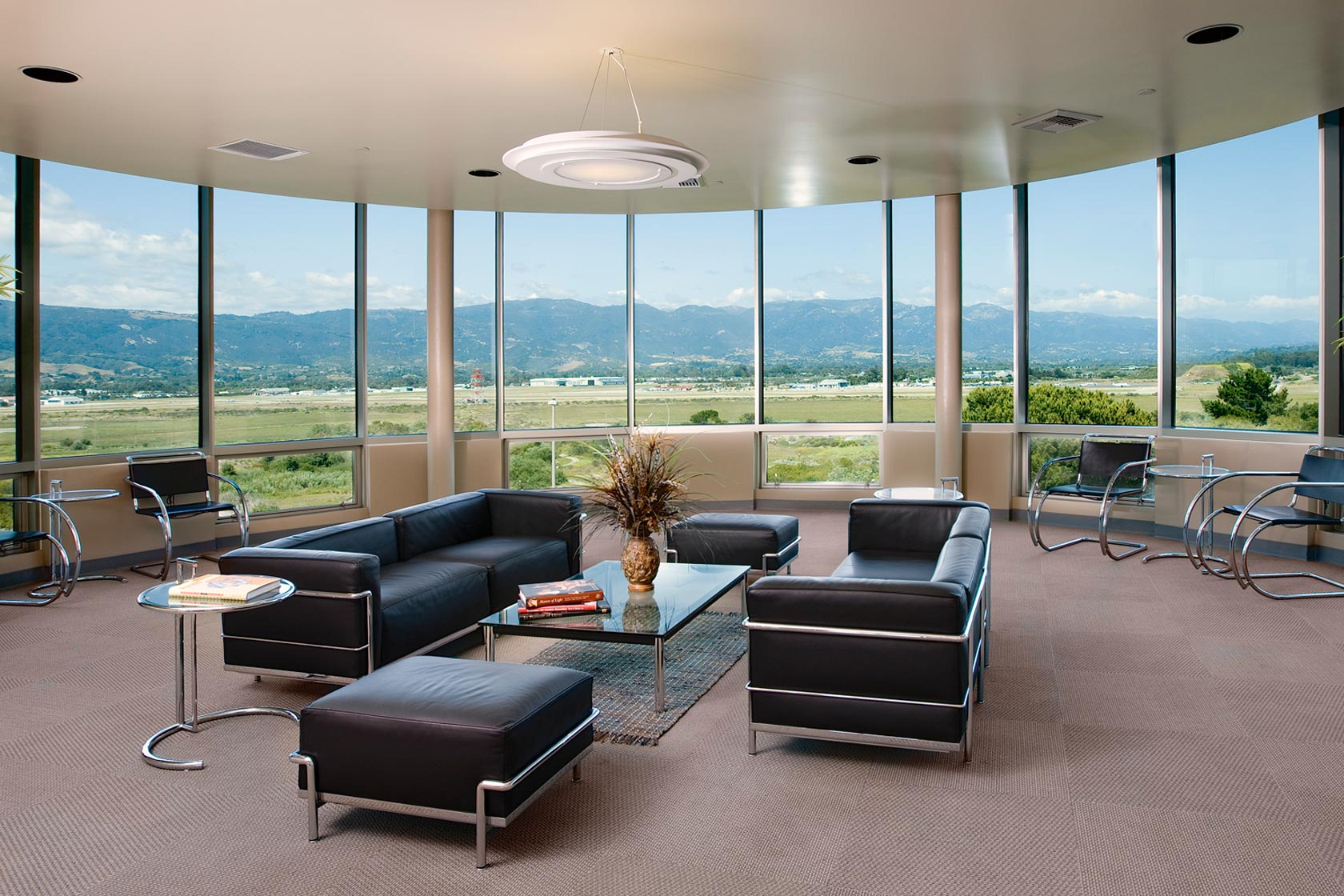 The Roger and Judy Haughton Haughton Living Room 
Capacity: 25
Floor-to-ceiling windows, with a 270-degree panorama of the South Coast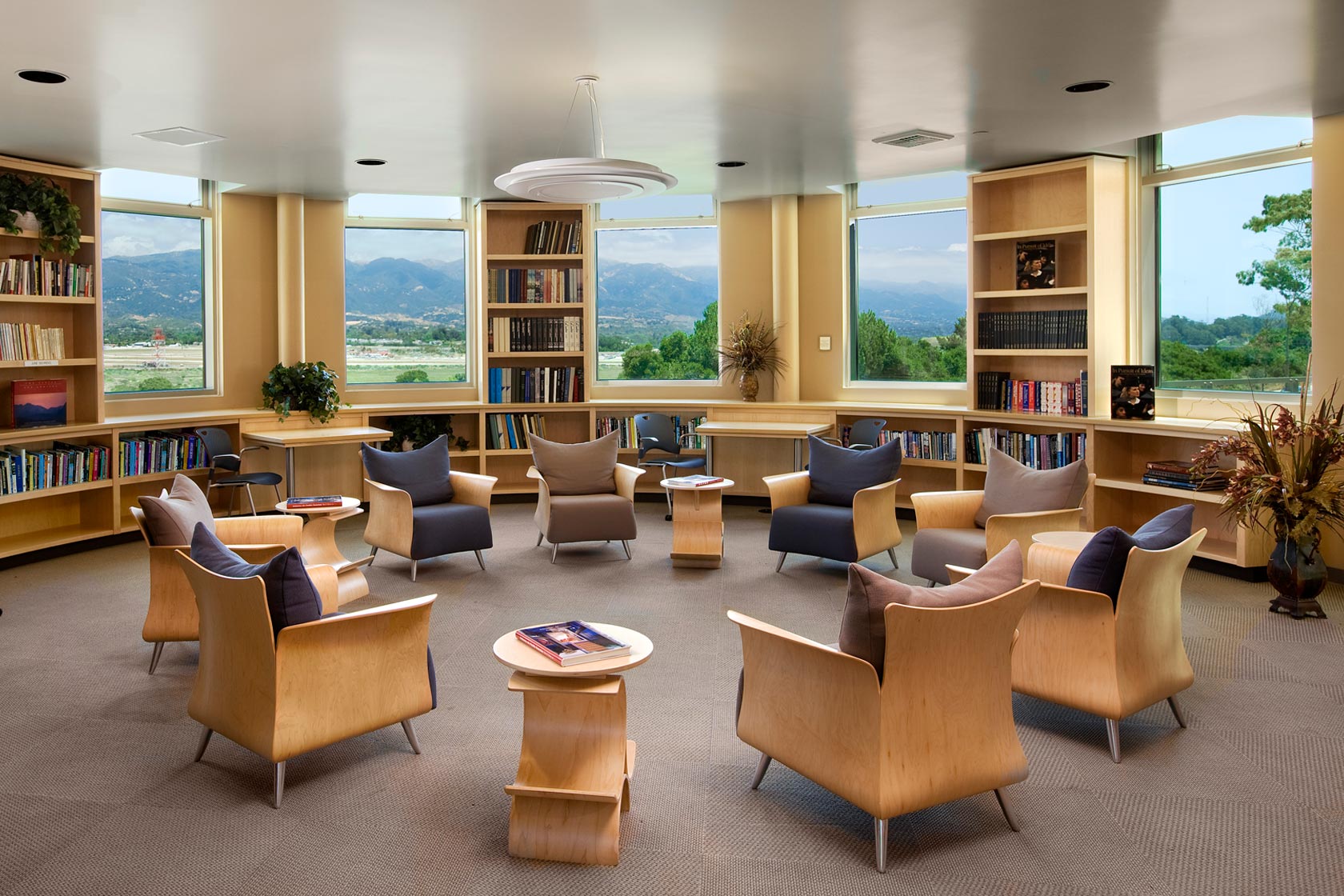 Sara Miller McCune Library
Capacity: 25
Filled with the works of faculty and alumni authors
Comfortable seating for discussions as well as desks for workgroup meetings
Opens up to Kathy McKee Terrace
Previous
Next
Pricing
The Mosher Alumni House is a privately funded conference and reception center and can be rented for short periods or for an entire day. Some rentals may require additional fees or deposits. The Mosher Alumni House includes a prep kitchen for catering of events. There is a fee for parking on the UC Santa Barbara campus. 
If you'd like to request a reservation please use the link below. Note that as the pandemic develops, and health and safety guidelines are updated, reservations may be cancelled or modified.
Room

Campus departments/
Registered student organizations

Non-Campus Users**
 
Hourly Rate
Hourly Rate
Alumni Hall & Mellichamp Plaza
$100
$155.50
Henley Board Room
$60
$93.30
Sara Miller McCune Library
$60
$93.30
Haughton Living Room
$60
$93.30
Miller Sky Terrace
$60
$93.30
Whalen Plaza
$100
$155.50
Entire Building
$439
$682.65
**(20% discount available for UCSB alumni)
Additional Fees
| | | | |
| --- | --- | --- | --- |
| Tables | $5/each |   | |
| Linens | $24/each |   | |
| After hours fee | $16/hour or part of an hour |   | |
Policies and Guidelines
Guidelines
Thank you for considering the Mosher Alumni House (MAH) for your meeting, event or reception. Our staff is committed to making your event a memorable experience in one of UC Santa Barbara's premier event venues. The following policies are meant to ensure that your event is successful and that the MAH is maintained in a condition that its donors and alumni can be proud of.
Rental Rates
Rates are subject to change and are for the time designated. The MAH is available from 8 a.m.-10 p.m. Monday-Saturday, and noon-8 p.m. on Sunday. Events that exceed the rental time agreement or are outside of normal business hours may incur additional costs. Some events may require a special damage/performance deposit. 
Reservations
At the time of the reservation the user agrees to sign an acknowledgement of MAH policies. Non-UCSB Alumni groups or non-UCSB departments must pay in advance.
Credit Card
A credit card must be provided in case of damages caused by renters to the facility. UCSB Alumni may recover reasonable expenses in the event of insufficient fund check.
Food and Beverage
Mosher Alumni House does not provide food and beverage services. UCSB Campus Catering has exclusive responsibility for providing all catering at UCSB.  Groups planning events that will require catered food service must first contact Campus Catering who has the first right of refusal to provide service. If Campus Catering is unable to provide the required food service, they will permit the use of a University approved commercial caterer.  Click here for more information on catering options.
Alcohol Service Policy
The serving of alcohol at the MAH must comply with UCSB alcohol service regulations as well as regulations provided by the state Alcohol Beverage Control department. Food service is required for all events where alcohol is served. Any event involving students where alcohol is served requires conformance to ABC rules. At the discretion of MAH staff, alcohol service may be suspended at any time at MAH. All guests are required to have valid I.D. at events where alcohol is served. Unused supplies of alcohol must be removed from the MAH at the conclusion of any event and opened bottles of alcohol must be discarded at the end of the event. Alcohol may only be served from cans and bottles. Alcohol may not be served after 10 p.m.
Music
All music groups performing at the MAH must be approved by the MAH event manager prior to being booked. Music must end by 10 p.m. DJs and music groups are required to set up and take down all their equipment. UCSB Alumni is not responsible for theft or damage of any equipment used at MAH.
Service
The MAH will provide tables, chairs and other service equipment for an event. MAH provides limited set up and clean up. MAH will provide the set up or clean up of decorations brought in to an event for an additional fee. Renters are required to clean up decorations brought in at the end of the event. MAH set-up will require a $40 per hour set up fee.
Decoration
No posters, charts, signs, decorations, electronic devices or any other item may be attached to walls, doors, pillars, stairways or hung from ceiling or light fixtures. No glitter, table sprinkles, cascarones, or confetti is allowed inside MAH. The throwing of rice, birdseed, silly string, soap bubbles or confetti is not allowed. All candles must be enclosed by glass and no open flames are allowed inside or outside MAH. The MAH is a non-smoking facility and smoking is not permitted anywhere in the building. Charges will be assessed for any damage to the MAH or its furnishings as a result of an event rental.
Liability
The MAH does not accept responsibility for damage to, or loss of, any merchandise, audio visual equipment, computers, personal belongings or other items that are left in the MAH or in the parking areas surrounding MAH following an event. The MAH will not take responsibility for the storage of valuable items before, during or after an event. Liability insurance may be required for specific types of events at MAH. Please be sure to review the damages/loss section of the MAH venue contract. The MAH assumes no responsibility for the supervision of children at any time while the facility is in use. Any non-University persons under 18 must be accompanied by an adult at all times while inside the MAH. Lack of supervision of children inside the MAH can result in the immediate suspension of a rental agreement.
Fire, Safety and Security
All renter's electrical equipment hookups will be made with the prior approval of MAH staff. All renter's electrical equipment should be properly wired and shall comply with all university and state regulations. Animals are not permitted in MAH unless they are working guide or service animals. Bicycles should not be brought into the MAH. Designated bicycle racks are available outside Campbell Hall. Renters are barred from entering designated staff areas on the second and third floors of MAH, including conference rooms on the west end of the building. Any special security requirements for events should be reviewed by the University Police Department.
Parking
Guest parking can be obtained on the UC Santa Barbara campus. Arrangements can be made for prepaid or VIP parking by contacting the Parking Services office. A loading dock is available at the rear of the MAH.
Discrimination
The Executive Director of UCSB Alumni has the right to suspend any rental that is deemed to be a threat to the health and safety of campus members, conflicts with the mission of the campus or is disruptive to the operation of the MAH. University facilities are not available to organizations or individuals who discriminate on the basis of race, religion, national origin, ancestry, age, disability or sexual orientation.
Contact
Email alumni-mahevents@ucsb.edu or fill out our