Day of Service 
August 21, 2021
UCSB Alumni's annual philanthropic event is back! Anytime August 16 - 22nd, give back to your community in any way you choose. Register for Day of Service and receive a free event t-shirt while supplies last. Check out our Day of Service webpage for information on events in your area and how to register. 
#GauchosGiveBack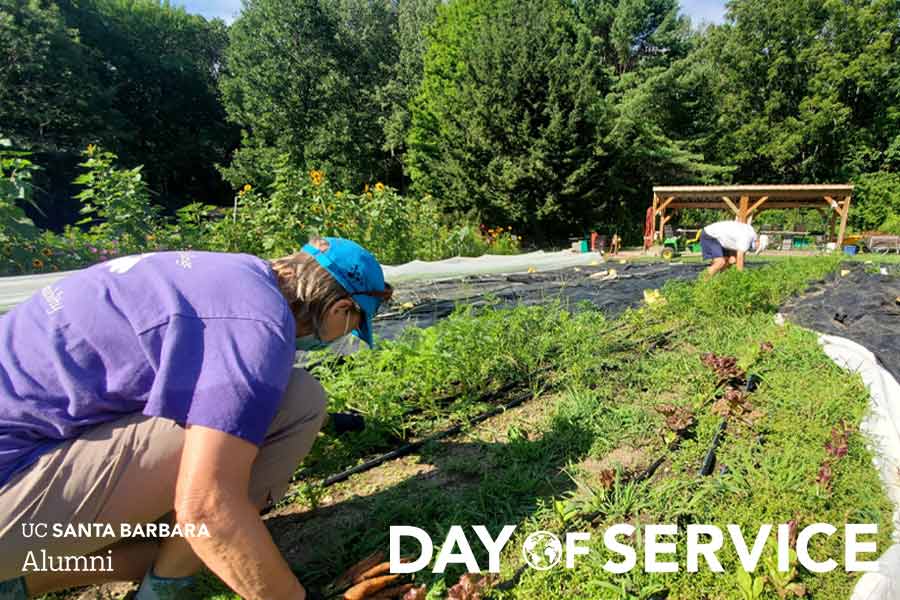 Welcome to Our Newest Alumni
Congratulations to the Class of 2021! Your Alumni family is here to support you as your Gaucho journey continues. There are many perks to being an alumni of UC Santa Barbara. Check out the Alumni Benefits page for discounts on a variety of products and services. And be sure to join Gaucho Network to continue connecting with fellow alumni.
News
Stay informed with the latest alumni news.
Gaucho Leaders
Empowerment, Inspiration, and Impact. Read in our quarterly magazine, Coastlines and Alumni Spotlights how other UC Santa Barbara graduates have made their mark in their chosen fields—and be inspired to share your own story with your Gaucho family.