All Gaucho Reunion 2021
Thank you to all who joined us for the first virtual All Gaucho Reunion! From pre-recorded content to interactive live events and exclusive reunion merchandise, we hope everyone found an exciting way to connect back to campus. If you have any exciting photos from the reunion to share with us, email them to us at programs@alumni.ucsb.edu or post them on social media using #AllGauchoReunion.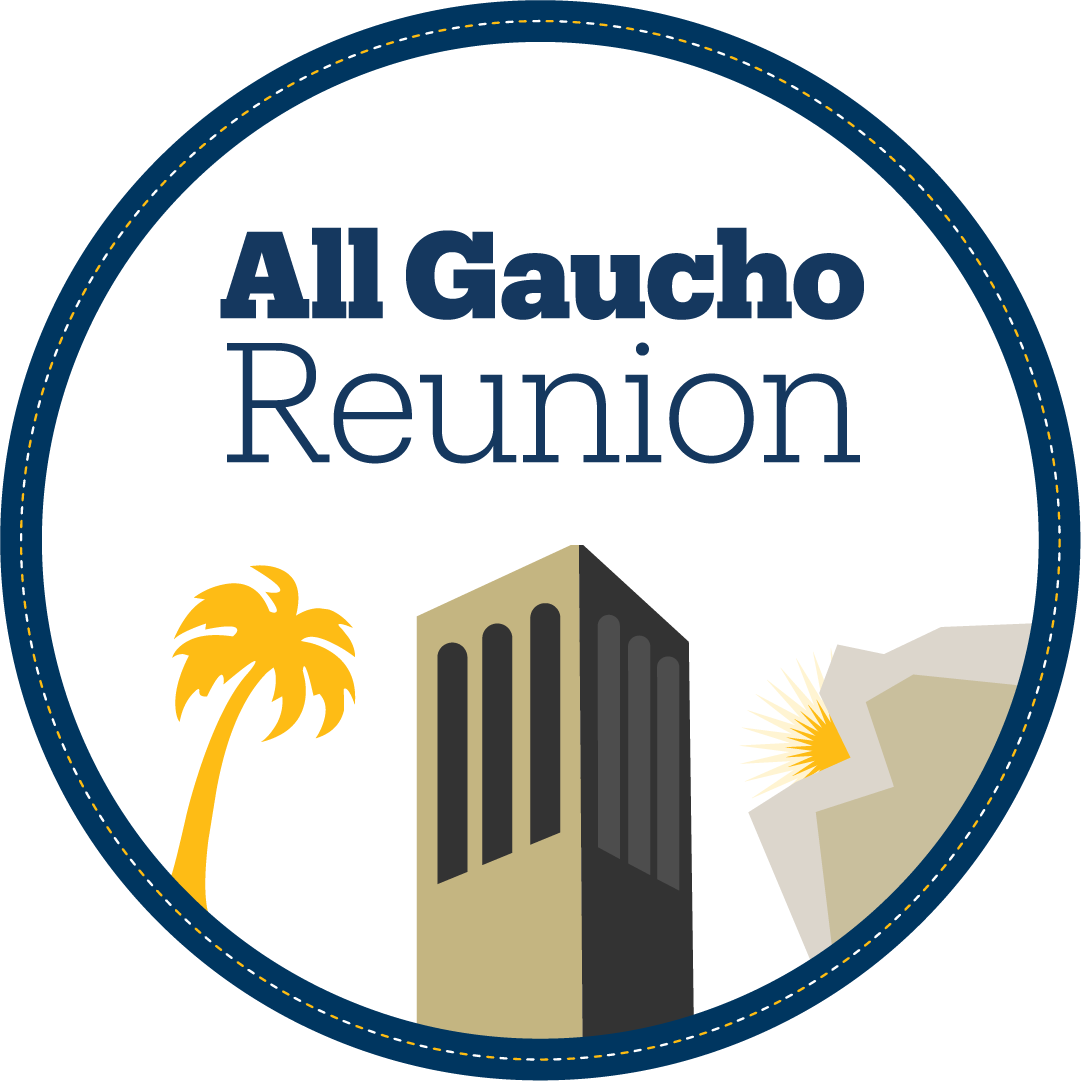 News
Stay informed with the latest alumni news.
Gaucho Leaders
Empowerment, Inspiration, and Impact. Read in our quarterly magazine, Coastlines and Alumni Spotlights how other UC Santa Barbara graduates have made their mark in their chosen fields—and be inspired to share your own story with your Gaucho family.