Are you in need of a family vacation this summer? Look no further than the Family Vacation Center located on the beautiful beaches of UC Santa Barbara. Our all-inclusive week-long Family Camp provides everything you need to kick back and make lifelong family memories.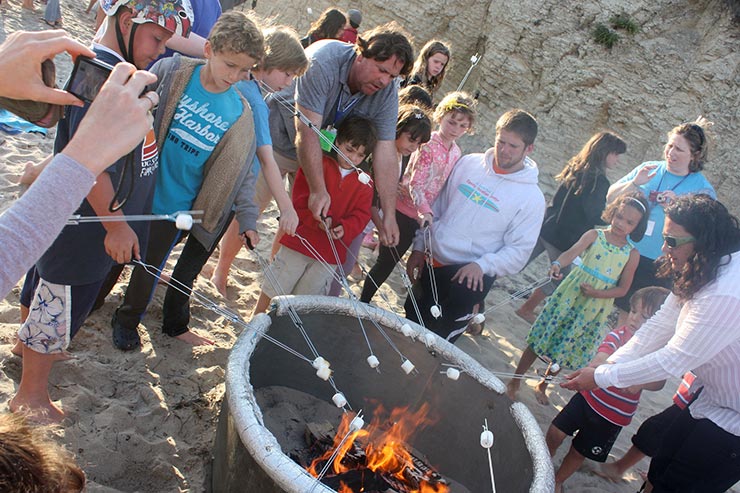 Our beach-side vacation is all-inclusive. Explore the cuisine, accommodations, and experiences that make it a timeless family tradition.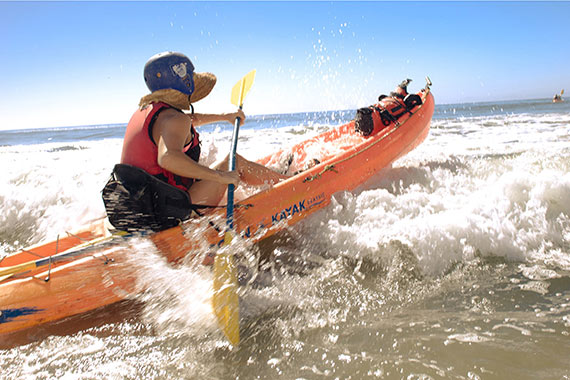 We aim to entertain every member of the family! Check out our schedule of activities and events.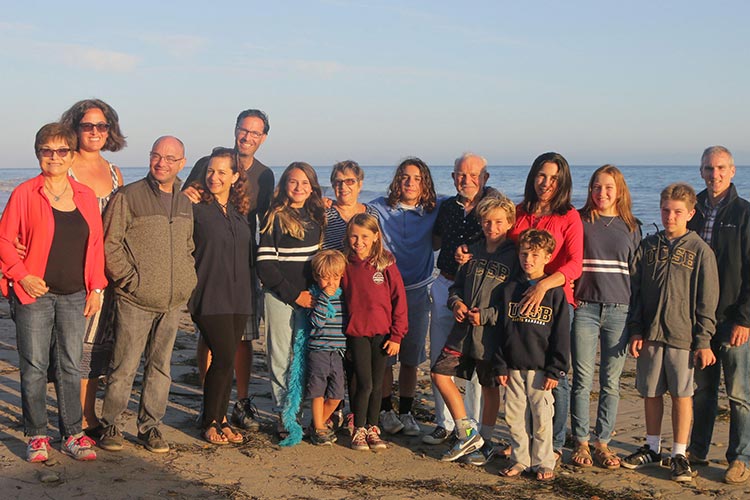 Your reunion at the Family Vacation Center will be talked about for years. Enjoy quality family time and let us handle the rest.
Do I have to bring towels or linens?
All linens, bath towels and bedding are provided. Beach towels are not provided so please bring them from home.
Should we bring bikes?
Many vacationers choose to ride bikes, scooters and skateboards during their free time at camp. Several times during the week, scheduled bike tours are offered. If you would like to bring bikes from home, you are welcome to do so. We would like to remind guests that all children are required by law to wear helmets and we ask guests to bring a bike lock for security. The FVC is close to several bike shops where bikes can be rented during your stay.
Do you provide sporting equipment?
The Family Vacation Center has a variety of sporting equipment available for check out at the front desk, but many guests choose to bring their own tennis rackets and golf clubs.
What type of clothing should we pack?
The weather in Santa Barbara during the summer season ranges from warm and sunny (highs in the 70s) to cloud cover and a bit of cooler temperatures (low's in the mid 50s). We suggest casual attire for your vacation, however at a few of our adult events, guests may choose to wear dressy casual attire.
Will I have access to wireless internet?
Yes, complimentary wireless internet access is available during your stay at the Family Vacation Center.
Are shampoos, soaps and other toiletries provided?
Toiletries are not provided in the guest suites. The front desk staff will be happy to direct you to the closest shopping center (two miles away) if you need to purchase any items you may have forgotten.
Does the camp have laundry facilities?
Yes, the camp has a credit card operated laundry facility available for our guests to use. The front desk offers complimentary laundry detergent.
Should I bring snacks and drinks for our suite?
Each suite has a mini fridge, guests may store any snacks they would like to bring. We encourage guests to bring snacks if they would like to eat between scheduled meal times. A variety of ice cream novelties, snacks and drinks are also available for purchase at the front desk.
All guests who registered for Family Vacation Center 2023 will be automatically added to our mailing list. If you would also like to join us please sign up below.
Contact Us
Family Vacation Center
UCSB Alumni Association
Santa Barbara, CA 93106-1120
Office Hours: M-F 8am-4pm Pacific