Brandon James and Aisha Browne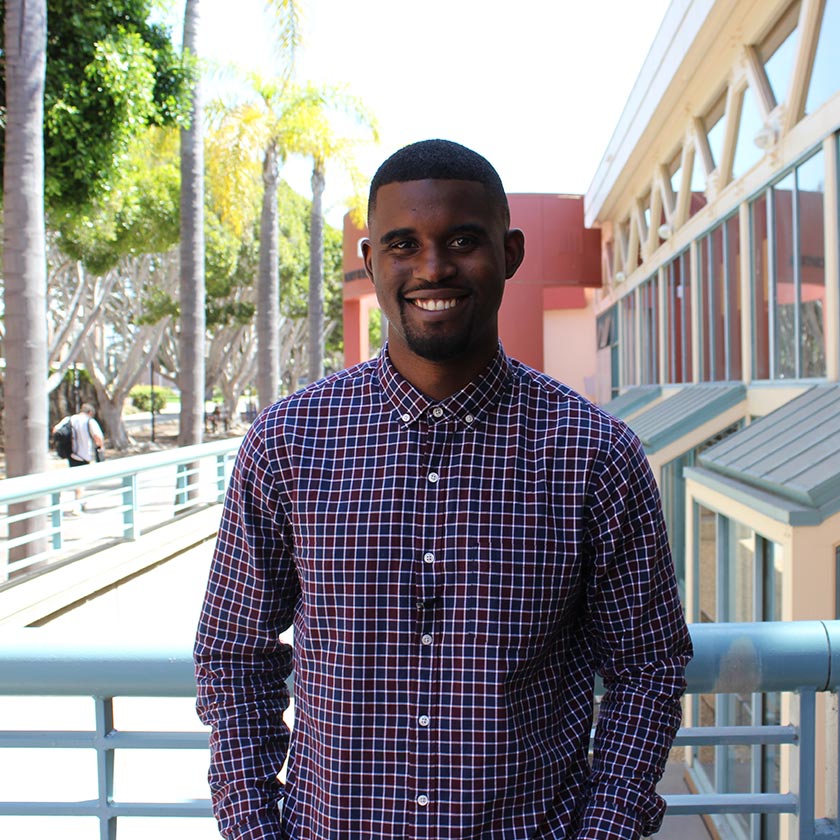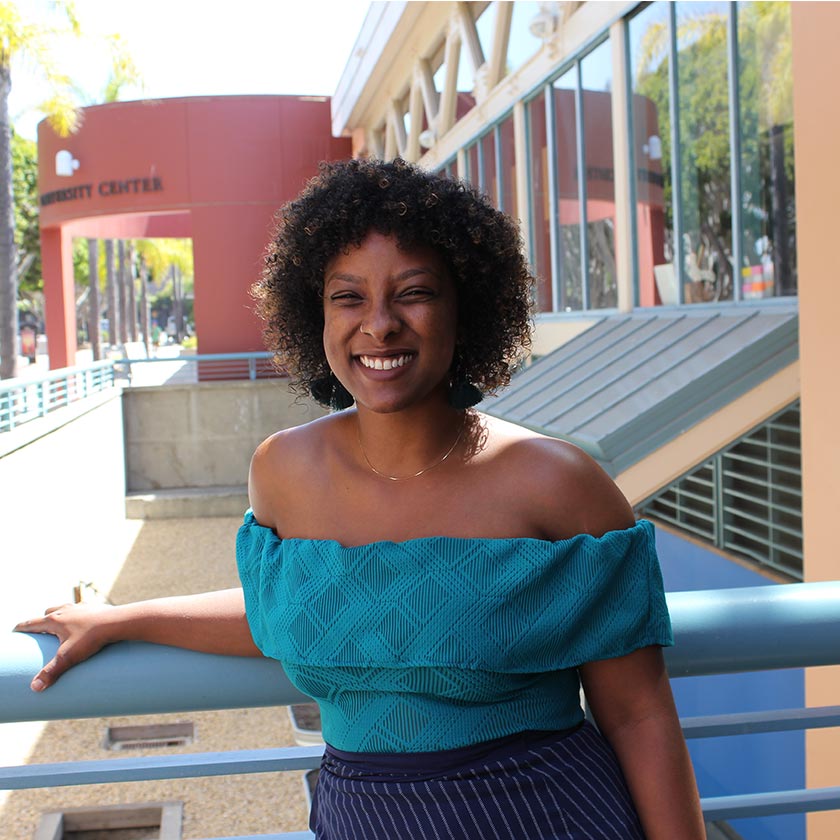 Brandon James '12 and Aisha Browne '13 met their first year at UCSB in the Black Scholars Hall of Santa Rosa dorms. Brandon, a communications major, and Aisha, a computer science major stayed friends throughout college but it wasn't until their fourth year that they decided to make things between them official. Ten years after meeting each other, Brandon made arrangements with UC Santa Barbara Alumni to help set the stage for a wedding proposal in front of UCSB's most prized possession—Storke Tower.
Both Brandon and Aisha left marks on UCSB during their time here. Brandon became very involved in RHA as he rose through the ranks to eventually become Assistant Resident Director of Santa Rosa Hall. Brandon became President of the Year when he was President of Santa Rosa. He also dabbled in video production which soon led to the creation of his company Create 2 Relate Productions. Brandon started an internship program for students on campus to teach video production and advertising by creating videos for each department at UCSB. Now, he has made videos for Chevron, Walmart, and United Way: Greater Los Angeles-focusing on recaps and feel good messages.
Aisha started out as a psychology major but realized her love for computer science and has been smitten ever since. Now, she works for the Raytheon Company in the Space and Airborne Systems Business Area. She is a Systems Engineer under the Systems Engineering, Integration & Test Center (SEIT). Aisha became involved in EOP, working for the African diasporic Cultural Resource Center (AdCRC) as a student advisor. She was also co-President and advisor for the National Society of Black Engineers (NSBE). She credits Diana Franklin, one of her computer science professors, as playing a big part in her own continuation with computer science. Aisha also has a fashion business called Ode to BCSY. There, she hand makes apparel as well as does custom orders. Aisha received the University Award of Distinction. She got it for her involvement with NSBE.
We asked both of them what it means to be a Gaucho:
Aisha: "UCSB opened up options and doors that I wasn't aware of. Having the ability to not be stuck in box or area, really allows you to build confidence in your skill set, and have the ability to do more than what I have been told I can do. There's resources here that can continue to push me into fulfilling other things. Being a Gaucho is exploring and continuing to grow and have confidence in that growth."
Brandon: "When you're on campus, you're on campus. People are here for a purpose. You know that people are here for some kind of purpose, whether it's working or being a student. I think identifying with being a Gaucho, I've always took pride in the fact that you look out for each other. I've seen in my career whether it's been trying to get a job as resident coordinator- when you're good to people, they're good to you and I've always seen that happen here. The culture here is if you're working hard people are going to see you and they are going to help you. For example, Katya Armistead '88 helped me a lot as well as Walter Bogens- Gauchos come together and help build each other up.