UC Santa Barbara Making its Way to the Top
UC Santa Barbara has been ranked No. 5 of the Top 30 Public National Universities by U.S. News & World Report jumping up 3 places on the list from last year. When you look at all the places UCSB excels it is no wonder they are ranked above others like University of North Carolina - Chapel Hill or UC Irvine. The New York Times ranked UCSB as Number 2 in America for its commitment to economic diversity. In "Best National Universities" which includes public and private colleges, UCSB placed 30th.
The past year of admissions also reflects the university's distinction. The average high school GPA from applicants was a 4.28 and the average SAT score was 1395 out of 1600. The applicants showed high academic excellence as well as diversity. This may connect to why UCSB was placed No. 14 on the list of "Best Ethnic Diversity."
UC Santa Barbara's College of Engineering was ranked 17th among public universities by U.S. News and World Report as well as No. 19 among public universities by Forbes magazine's 2018 "America's Top Colleges" list. UCSB continues to progress in academics, student diversity, and the overall well-being of students. Princeton Review placed UCSB as No. 15 on their list of happiest college students.
Welcoming the Class of 2022
$5,000 new students will join more than 19,000 graduate and undergraduate students creating the largest student body in campus history.
86% had a GPA of 4.0 or greater and the average GPA was 4.28.
1395 the average SAT score of those admitted based on a 1600 top score.
31% Of all applicants admitted self-identify as a member of an ethnic minority.
"We are pleased to welcome this talented group of students to UCSB," said Admissions Director Lisa Przekop. "I am confident they will bring their academic talents and diverse perspectives into the classroom. Based on what we have read on their applications, they will also be avid community volunteers, passionate about social issues, and active participants in local and global affairs."

Reunion Planned to Commemorate 50th Anniversary of North Hall Takeover
A cross section of campus organizations and the Alumni Affairs office are planning a Reunion and Commemoration for the 50th anniversary of the black student takeover of the computer center in North Hall in 1968.
Titled "Black Vision of Change," the event will cover three days of seminars, receptions and a keynote speech by actor Danny Glover.
The takeover of North Hall, which was accompanied by a number of demands regarding the experience of African-American students at UCSB, led to the formation of the Black Studies Department and the Center for Black Studies Research.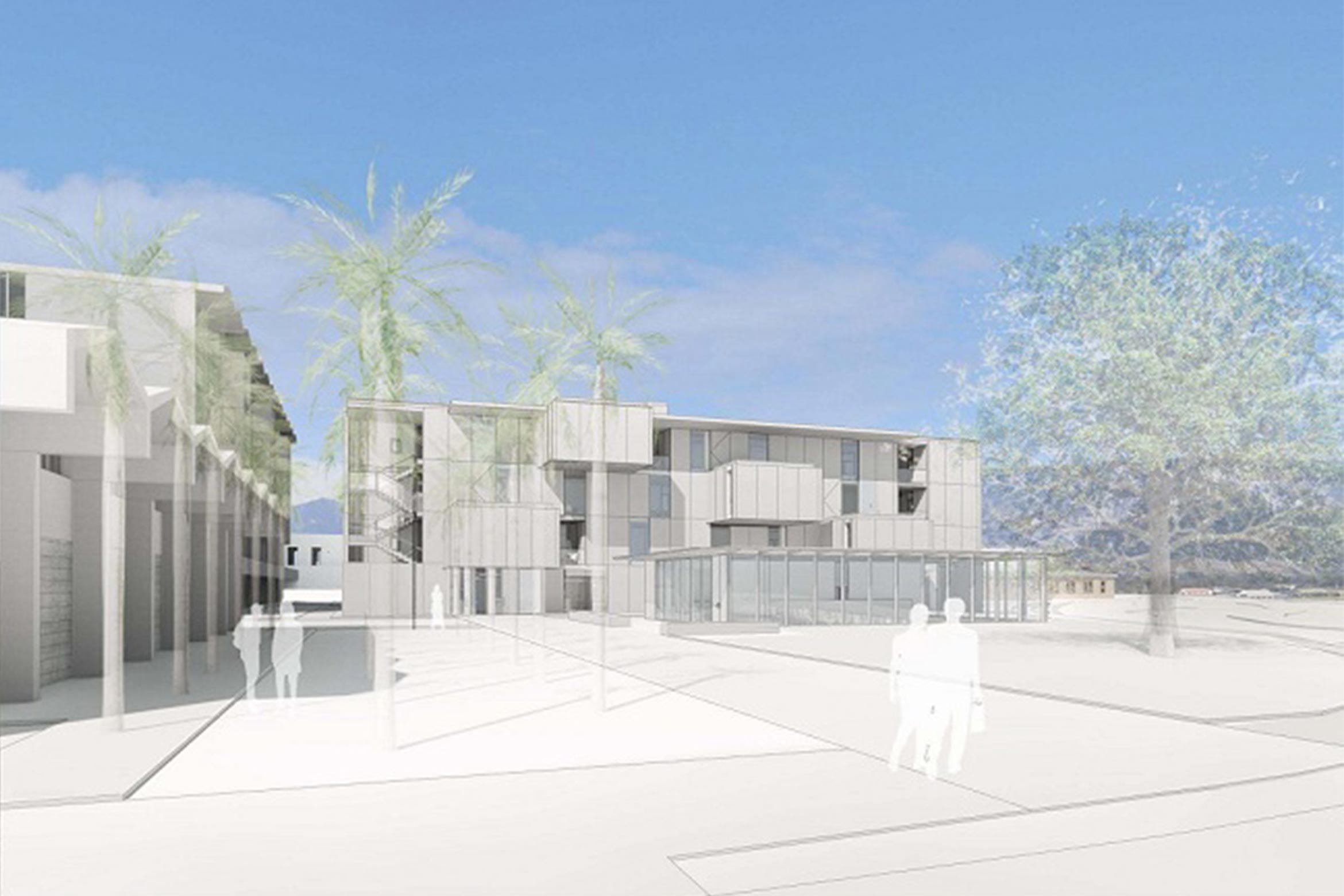 New Hall Will Boost Energy Efficiency Research
Construction has begun on the Jeff and Judy Henley Hall, a $38.5 million building that will house the Institute for Energy Efficiency. The new building is located next to the Mosher Alumni House and Campbell Hall.
When completed sometime in 2020 the building will include a 125-seat lecture hall, 17 laboratories, 34 faculty and postdoctoral offices, nine administrative offices and an open office for 74 graduate students. With views of the Santa Ynez Mountains it will rise three stories and contain 53,000 square feet of usable space.
The building was made possible by a gift from Jeff and Judy Henley, the former chairman of the Oracle Corp and a 1966 economics alumnus. The IEE is an interdisciplinary research institute with public and private partners. It is committed to increasing energy efficiency in all its research areas by 50 percent by 2025.