The Board of Directors represents a diverse range of alumni who carry out the mission of UCSB Alumni. Members meet quarterly, participate in committees, support events, advocate for UCSB and for the University of California.
Interested to learn more about joining the UCSB Alumni Association Board of Directors? Please contact Executive Director Samantha Putnam at samantha.putnam@ucsb.edu. Effective Board members are passionate about the advancement of UC Santa Barbara, and enthusiastically use their talents to serve as an ambassador for the Association, the Campus and the University of California. 
Meet Our Executive Director
Samantha Putnam
UC Santa Barbara is thrilled to announce that Samantha Putnam has been appointed as UC Santa Barbara's new Executive Director for Alumni Affairs and Executive Director of the UC Santa Barbara Alumni Association.
Alumni Association President, Michael Citron '10 and Executive Director of Development, Chris Pizzinat led the search advisory and consultation process which helped identify Samantha from a national pool of candidates.
Samantha has led the alumni engagement efforts as the interim director during the search for permanent leadership. During the transitional time, Samantha worked closely with the Alumni Association Board of Directors to identify alumni engagement opportunities and set strategic goals for both the Association and Alumni Affairs. She helped to maintain and strengthen alumni programming despite the challenges brought on by the pandemic. Working with the Board, Samantha strengthened the financial position of Alumni Affairs, despite losing two years of critical revenue from the closure of the Family Vacation Center, which successfully reopened in 2022.
During her tenure as interim director, Samantha worked to build strong relationships with campus partners, in support of alumni engagement efforts. She also served as the campus representative on the Alumni Association of the University of California.
Samantha joined the UC Santa Barbara Alumni Affairs team in 2016, serving first as the Programs Director and then as the Associate Director for Alumni Affairs. Samantha also previously worked in Development for Bren School. Prior to her time at UC Santa Barbara, Samantha spent 3 years as the Assistant Director of Alumni and Family Relations at California Lutheran University in Thousand Oaks and in major gifts fundraising at the Environmental Defense Fund in San Francisco.
"I am thrilled to move permanently into the role of Executive Director of the UC Santa Barbara Alumni Association. It has been a great honor to work on this campus for the last seven years.
The Gaucho community is very special and our alumni are an integral part of our UC Santa Barbara community. I am dedicated to fostering lifelong connections, empowering our vibrant alumni community. We are working to build bridges back to campus and foster a culture of Gauchos supporting Gauchos. I am deeply grateful for the generous support for, and service to, our campus from our alumni." - Samantha Putnam
The work of our alumni helps to enhance our campus' national and international reputation and they play a critical role in building awareness about UC Santa Barbara's world-class research and teaching. We are excited to congratulate Samantha Putnam, as she continues to serve our campus and alumni in her new leadership role.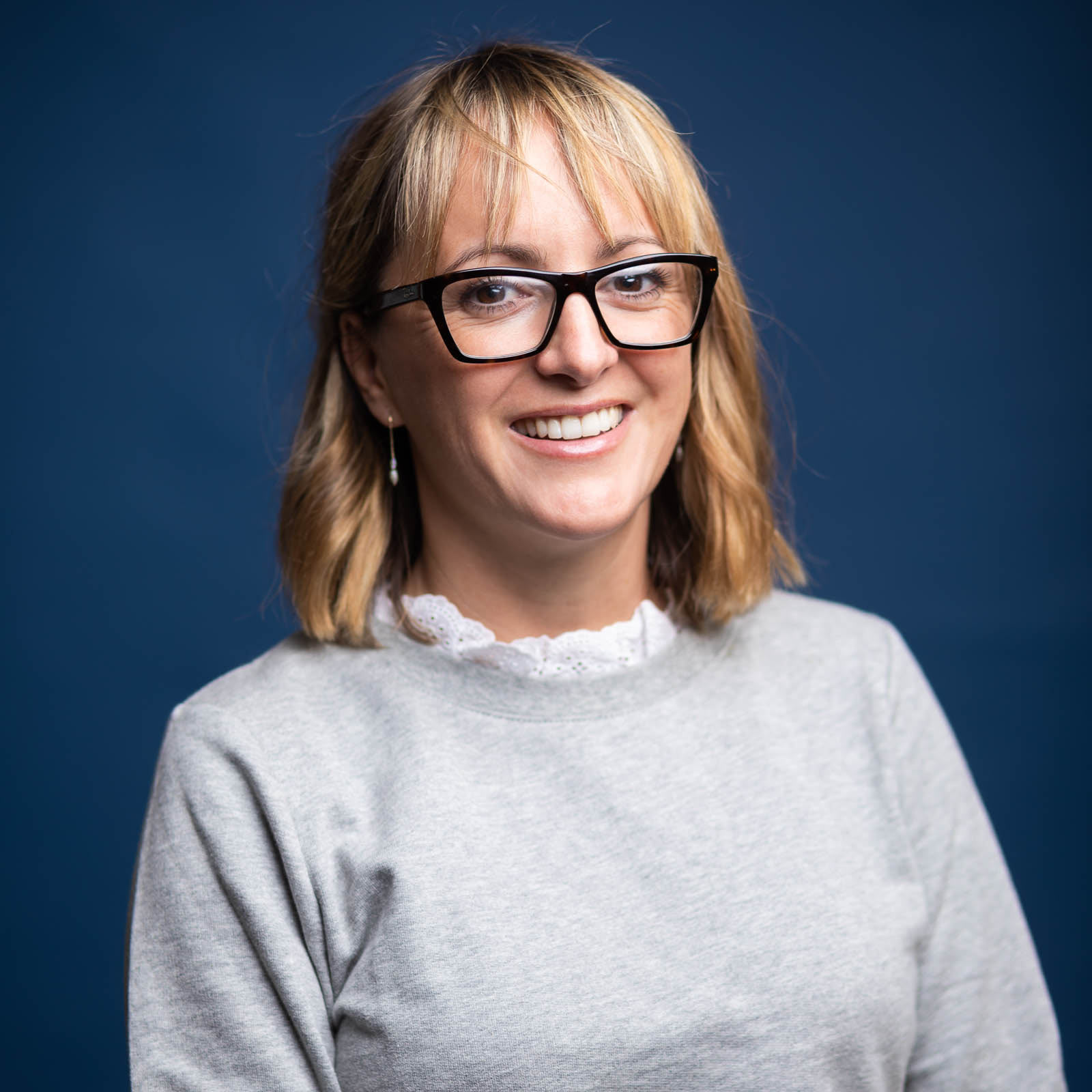 Board of Directors
2023-24 Alumni Association Officers
| Name | Position |
| --- | --- |
| Gene Lucas '73 | President |
| Shawna Wright '06 | Vice President |
| Erica (Andres '94) Newland | Secretary / Treasurer |
Elected Members of the Board
| | | |
| --- | --- | --- |
| Emanuel Garcia '07 | Santa Barbara, CA | 2023 |
| Jena D. Pruitt '14 | Los Angeles, CA | 2023 |
| Adrian Elegado '12 | Marina Del Rey, CA | 2023 |
| Bei-Jing Guo '94, MS '95 | Seattle, WA | 2023 |
| Barry Slivinsky '91 | Fremont, CA | 2023 |
| Amparo Rios-Davis '94 | Westlake Village, CA | 2023 |
| Kristyn (Gherardi '08) Bassi  | San Francisco, CA | 2022 |
| David Brosnan '85 | Santa Barbara, CA | 2022 |
| Arturo Gonzalez MA '93, Ph.D. '97 | San Francisco, CA | 2022 |
| Nat Kunes '04 | Santa Barbara, CA | 2022 |
| Tawni Koutchesfahani '04 | San Diego, CA | 2022 |
| Philip Tucker '06 | Dublin, CA | 2022 |
| Al Yuen Ph.D. '87 | Palo Alto, CA | 2022 |
| Shawna Wright '06 | Simi Valley, CA | 2021 |
| Erica (Andres '94) Newland | Orangevale, CA | 2021 |
| Ryan Newton '06 | Foothill Ranch, CA | 2021 |
| Carrie Herbert '10 | Solano Beach, CA | 2021 |
| Colleen (Gorry '81) Pizarev  | San Jose, CA | 2021 |
| Rocio Torres '05 | Santa Barbara, CA | 2021 |
| Dianne Bernardino '10 | Cardiff by the Sea, CA | 2020 |
| Luanne (Sanders Raznick '81) Andreotti | Half Moon Bay, CA | 2020 |
| Cameron Brown '83 | Pacific Palisades, CA | 2019 |
| Michael Citron '10 | Los Angeles, CA | 2021 |
| Michael Desmond '90 | Los Angeles, CA | 2021 |
| Gene Lucas '73 | Goleta, CA | 2021 |
| Joel Raznick '81 | Los Angeles, CA | 2018 |
Ex-Officio Members of the Board
| Name | Position |
| --- | --- |
| Yuval Cohen | Associated Students President |
| Pedro Craveiro | Graduate Student Association Co-President |
| Felicity Stone-Richards | Graduate Student Association Co-President |
| Chris Pizzinat | Executive Director of Development |
| Hua Lee, M.A. '78, Ph.D. '80 | Faculty Representative |
| Edward E. Birch, H '95 | The UCSB Foundation Representative |
2023
Leslie (Solomon '81) Klonoff
Noelle Hirneise '08, MA '09
Liberato Martinez '92
KC Mmeje '02
Sergio Lagunas '11
Stephen Davis '93
Patricia Châu Nguyễn '04
2022
Scott Carper '98
Cindy Chineduh-Edoka '01
Diane (Church '66) Doodha
Tim Malone '75
James Rogers Ph.D. '14
2021
Diane (Hilbert '68) Dodds
2020
Nathaly Arriola '10
Joel Raznick '81
Eugene Covington '96
Gary Rhodes '83
Julie Capritto '81
Javier Moreno '05
2019
Shanna Bright '93
Teresa Carranza '09
Carl Clapp '81
Kristen Nesbit '02
2018 
Ronald P. Chiarello '83
Alex Esparza '99
Ralph Garcia '83
Mary Moslander '88
Zach Rentz M.A. '16
Marisa Yeager '95
2013
Jorge Cabrera '02 
Debbi Kinney '97 
2012
Cuca Acosta '01
Manuel Esteban Ph.D. '76
Sue Wilcox '70, Ph.D. '74
2011
Jan Campbell '74 
Francesco Mancia '80 
Niki Sandoval Ph.D. '07 
Marie Williams '89 
Travis Wilson '02
2010
Mark French '73 
Justin Morgan '07 
Rich St. Clair '66 
Wenonah Valentine '77
2008
Arcelia Arce '98 
Preston Hensley '67, M.A. '69 
John Keever '67 
Michael Williams '86
2007
Richard Breaux '67 
Dave Foreman '66 
Al Kenrick '80 
Steve Mendell '63 
Jennifer Pharaoh '82 
Wendy Purcell '84 
Kimberly Schizas '77
2006
Lisa Przekop '85 
Catherine Tonne '81 
Mary Ann Warren '82
2005
Jodi Anderson '94 
Keith (K.C.) Bishop '69 
Sasha Meshkov '79, M.A. '83 
Lyn Zelle Perino '60, M.A. '78 
Ron Rubenstein '66 
Markell Steele '93 
Linda Ulrich '83
2004
June York Behrens '47 
Phil Bugay '81 
Tom Jevens '87 
Rob Jupille '89 
Jack Krouskup '71 
Lynn Parker Wells '68 
Darrell Young '97
2003
Jim Barber '67 
Salud Carbajal '90 
Kim Johnson '95 
Deborah Kurilchyk '72 
Audra Lowe '93 
Bill Villa M.A. '77
2002
Roger Chiang '94 
Bill Pascoe '67 
Harley Pinson '73 
Judy Cook Pochini '53
2001
Gwen Brown '71 
Jim Gazdecki '74 
Jim Haden '69 
Mike Rutter '61
2000
John Coutts '58 
Jim Stanley '52
1999
Joan LeBlanc '75 
Lorin Letendre '68, M.A. '69 
Katie Sibley '87, '88, '91 
Pam VanWie Stoney '62 
Clint Williams '93
1998
Robert Cabral '81 
Gary Erickson '63 
Sally Herbert Katich '48 
Dan Oh '91 
Linda Poumirau Stirling '76 
George Thurlow '73
1997
Eddie Angeles '87 
Christine Baxter Campbell '86 
Joanne Taylor Hezlep '59 
Laura Lollar Wolfe '84 
Richard Zeiger '69
1996
Katya Armistead '88 
Barbara Bodine '70 
Peg Hicks-Moore '82
1995
Ray Bosch '62 
Kathryn Grant McKee '59 
Peggy Humphreys Peffley '62 
Paul Sweet '69
1994
Bill Alhouse '49 
Frank Goodall '51 
Erline Elkin Goodell'61, M.A. '90
1993
Robert Garcia '74 
Stanley Moss '71 
Norm Wood '64
1992
Ralph Carmona M.A. '74, Ph.D. '84 
Bill Cunningham '52 
Judi Schonfeld Koper '84 
Jeanette Morgan '89 
Harvey Schechter '47 
Tony Tolbert '82 
Gary Windom '72
1991
Marge Gray Cole '64 
Renee Wentz Livingston '82 
Catherine Shaffrath Reed '68 
Mike Siefe '79 
Jovita Valdez '88 
Kent Vining '70
1990
Michael Aldaco '75 
Larry Baca '73 
Larry Calderon '72 
Sandy Meyer Doerschlag '59 
Ellen Davy Lawson '61 
Rob Wilder '82, '89, '91
1989
Michael Bruck '71 
Delaine Eastin M.A. '71 
Wayne Nakagawa '61
1988
Andy Ancel '76 
Brent Anderson '70 
Yolanda Garcia '70, M.Ed. '72 
Bernice Taylor '76
1987
Jim Ewoldt '76 
Suzanne Manriquez '78 
Larry Pickens '42
1986
Sally Weller Baker '70 
Ron Brown '79 
Sheridah Porter Gerard '64 
Gil Robledo '64, Ph.D. '78 
Gil Romoff '60
1985
Ted Harder '59 
Jane Weber Hopkins '65 
Anita Barton MacInnes '61 
Bill McLaughlin '50 
Frank Stevens '59
1984    
Shelley Brazier '71 
Les Brown '74 
Doris Sonnie Flint '62 
Chuck Loring '72 
Frank Ochoa '72 
Greg Stamos '68
1983    
Sylvia Castillo '73 
Craig Hendrickson '69 
John Hobson '63, M.A. '65 
Garry Janes '82 
Marilyn Lee '69 
Marcia Knopf McQuern '64
1982    
Gary Gallup '61 
Lee Rice '67 
Lor Shephard '71, '73, '74 
Bob Stansbury '46
1981    
Lloyd Garrison '41 
Meredith Ford Khachigian '66
1980    
Greg Alford '70 
Gail Greenwald Anderson Uilkema '65 
Brock Arner '71 
Michael Coray '66 
Tim Naegele '62 
Mary-Jane Fuerst Salcido '62 
Ola Washington Arthur '72
1979    
Amanda Clark Frost '64, Ph.D. '75 
Joe Gonzales '69 
Richard Huntley '69 
Phil Kirkpatrick '61 
Bob Spade '68
1978    
Susan Osborn Brown '66 
Tom Morgan '63 
Cliff Purcell '59 
Diana Waldie Rains '73
1977    
Chuck Graver '62 
Mel Gregory '66, Ph.D. '85 
Jay Jeffcoat '67 
Carol Jensen '73 
Shirley G. Kennedy '69, M.A. '72
1976    
Robin Donoghue '72 
Richard Kezirian '66 
Douglas Schmidt '60
1974    
Willie Wigger Acevedo '48 
Kati Perry Haycock '71 
Jim Klobucher '53 
Sunne Wright McPeak '70 
Terry Phillips '63 
Phil Rowe '60
1972    
Betty Fobair McDermott '51 
Ernie Zomalt '66
1971    
Fillmore Condit '55 
John Geoghegan '59 
Pat Kerr '66
1970    
Teri Ito Smith Abbott '65 
Steve Campbell '63 
George Kieffer '69 
Tom Lloyd '62 
Chris Iannone Mack '62 
Lowell Steward '42 
Roger Whalen '61
1969    
Casey Conrad '39 
Jack Erbes '38
1968    
Bob Christofferson '52 
Gordon Gray '41 
Bob Lorden '49 
Dick Williams '59
1967    
Jack Richards '41 
Bob Woodward '47
1966    
Bill Russell '40 
Ray Ward '59, M.A., '63
1965 
Incorporating Directors    
Wilma Kiesner '39 
Jack Kitchen '39 
John 'Al' Lewis '51 
Ed Morris '50 
Priscilla Simms Fleishans '55 
Kirk Ward '59 
Robert Wiener '57 
Vernon Cheadle 
Mike Milakovich '65
1964    
Carlos Bee '40 
Warren Dorn '41 
Roger Dunn '50 
Charles Eckert III '57
1962    
Wayne Bartholomew '39 
Robert Billhardt '55 
Ken Erickson '57 
Wilma Kiesner '39 
Jack Kitchen '39 
John 'Al' Lewis '51 
Kirk Ward '57 
Robert Wiener '57
1959    
Bill Berger '56 
Richard Dietz '54 
Pricilla Simms Fleishans '55 
Darrell Meaders '49
1958    
Bill McCurdy '49 
Jim Mulick '51
1956    
Rena Sacconaghi Black '39 
Bob Gregory '50 
Bob Magruder '55 
Patricia Williams '54
1954    
June Koenig Brouhard '54 
Joe Costantino '53 
Neil Goedhard '49 
Fred Goerner '52 
Ted Knudson '51