Greek Interconnect 5.0 is Coming
Greek Interconnect began with the goal of creating a professional networking event where alumni could share their expertise, advice, and stories with the next generation of UCSB Greeks. Since then, Greek Interconnect has engaged thousands of Gauchos, helping to connect and grow UCSB's Greek network.
The next Greek Interconnect is November 6, 2021
Last year's Interconnect featured speakers and panelists from a variety of organizations, majors, and backgrounds. Don't miss the next one and take the opportunity to grow your Gaucho Network and take advantage of the lasting impact of UCSB's Greek Life.
This event will feature a keynote speech and panels discussing a variety of topics. Scroll down to update your contact information with us and to be notified when registration for Greek Interconnect opens. 
History 
In Fall 2017, a group of Greek alumni from a cross section of councils, generations, and professional backgrounds came together and created an event to give back to Greek collegians. Throughout the years, the event has provided students and alumni a platform to learn from and share with one another. 
Past panels and keynote speeches have revolved around a wide variety of topics. From STEM to grad school, from humanities to research, Greek Interconnect has attempted to provide something for Gauchos from every background.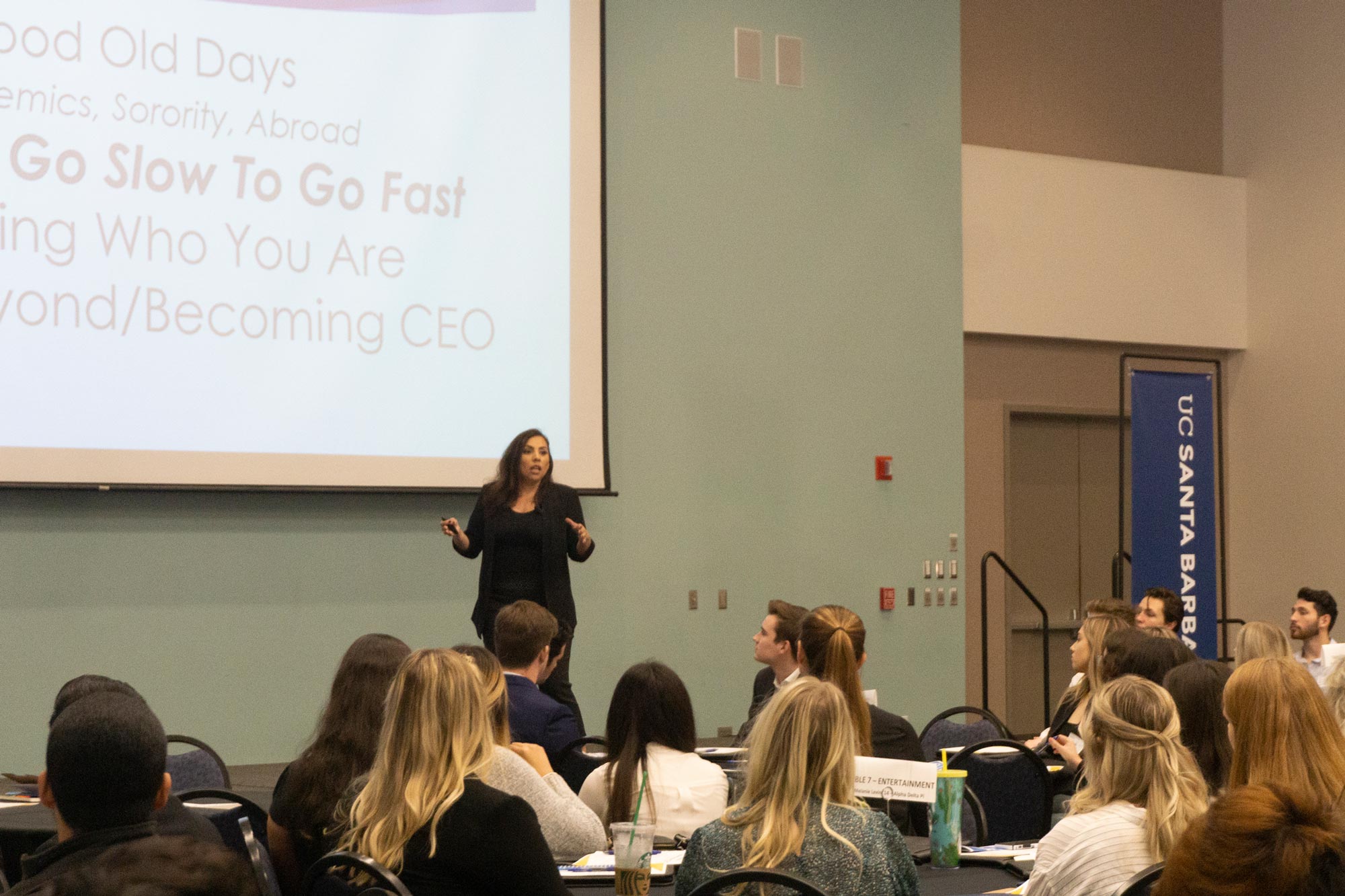 Our Keynote Speech at the 3rd annual Greek Interconnect featured alumna and member of Sigma Alpha Zeta, Irene Quevedo '03.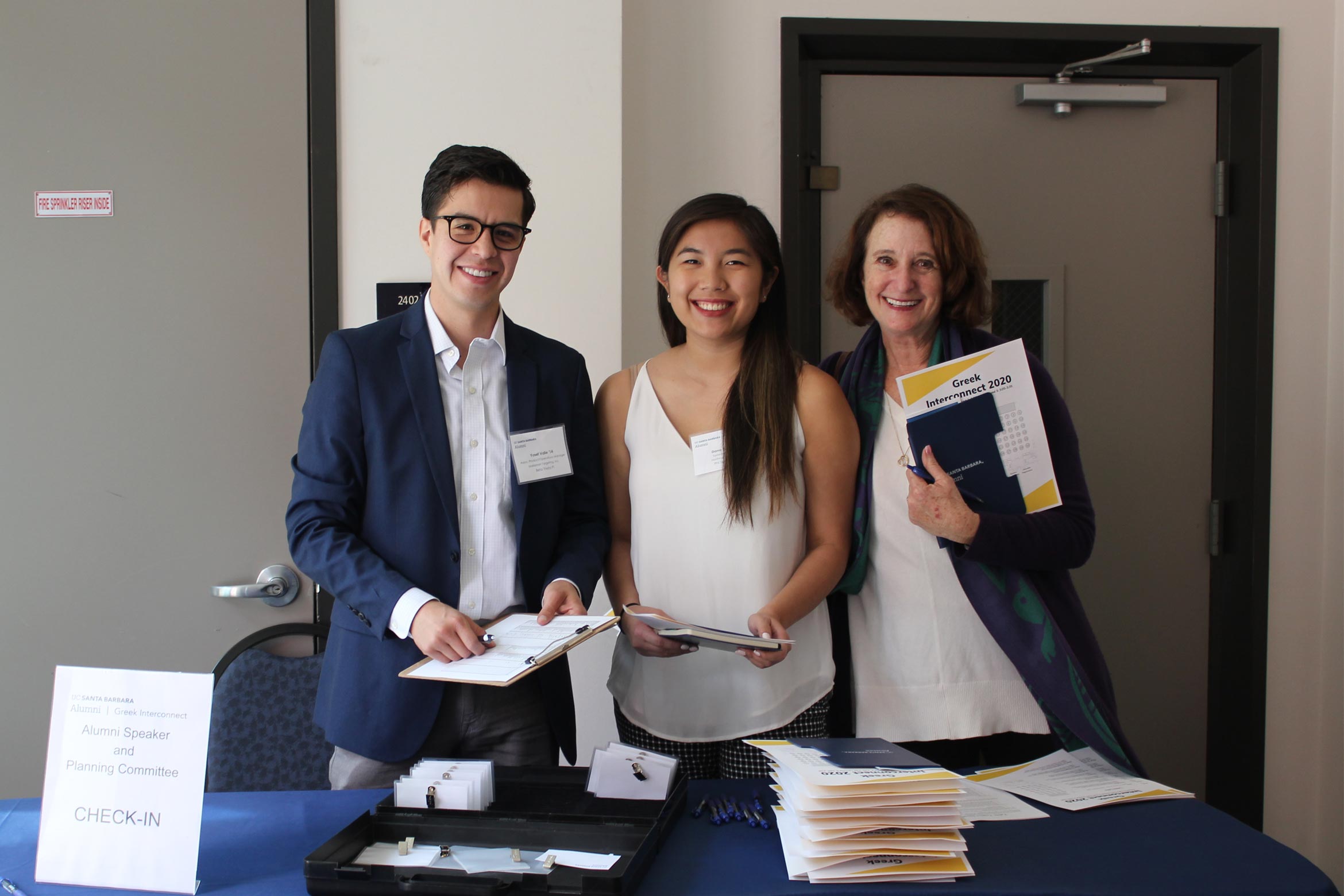 Alumni Association board member and Alpha Phi alumna Leslie (Solomon '81) Klonoff with two volunteers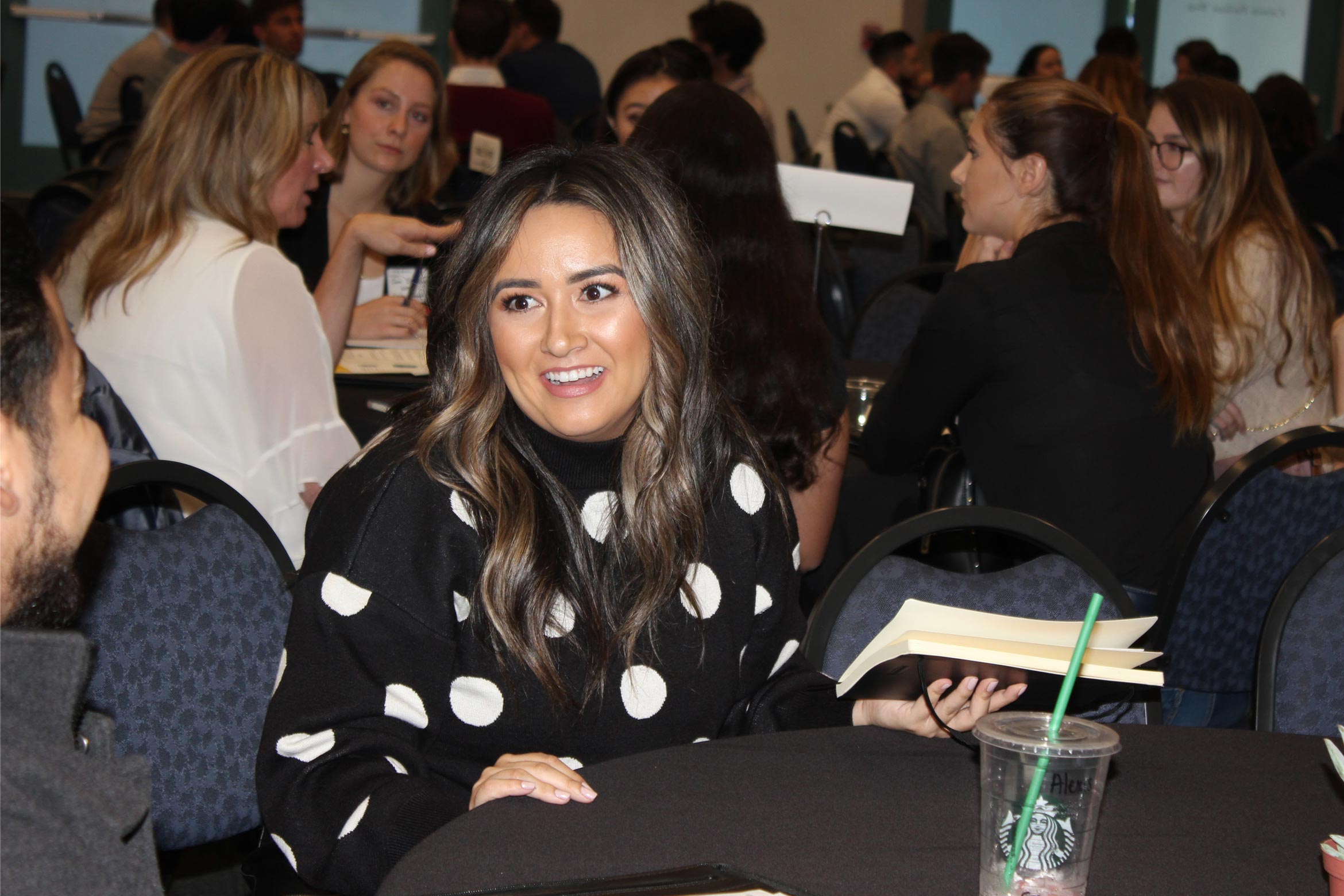 One of the founders of Greek Interconnect, Dana Skeels '13 (Alpha Chi Omega)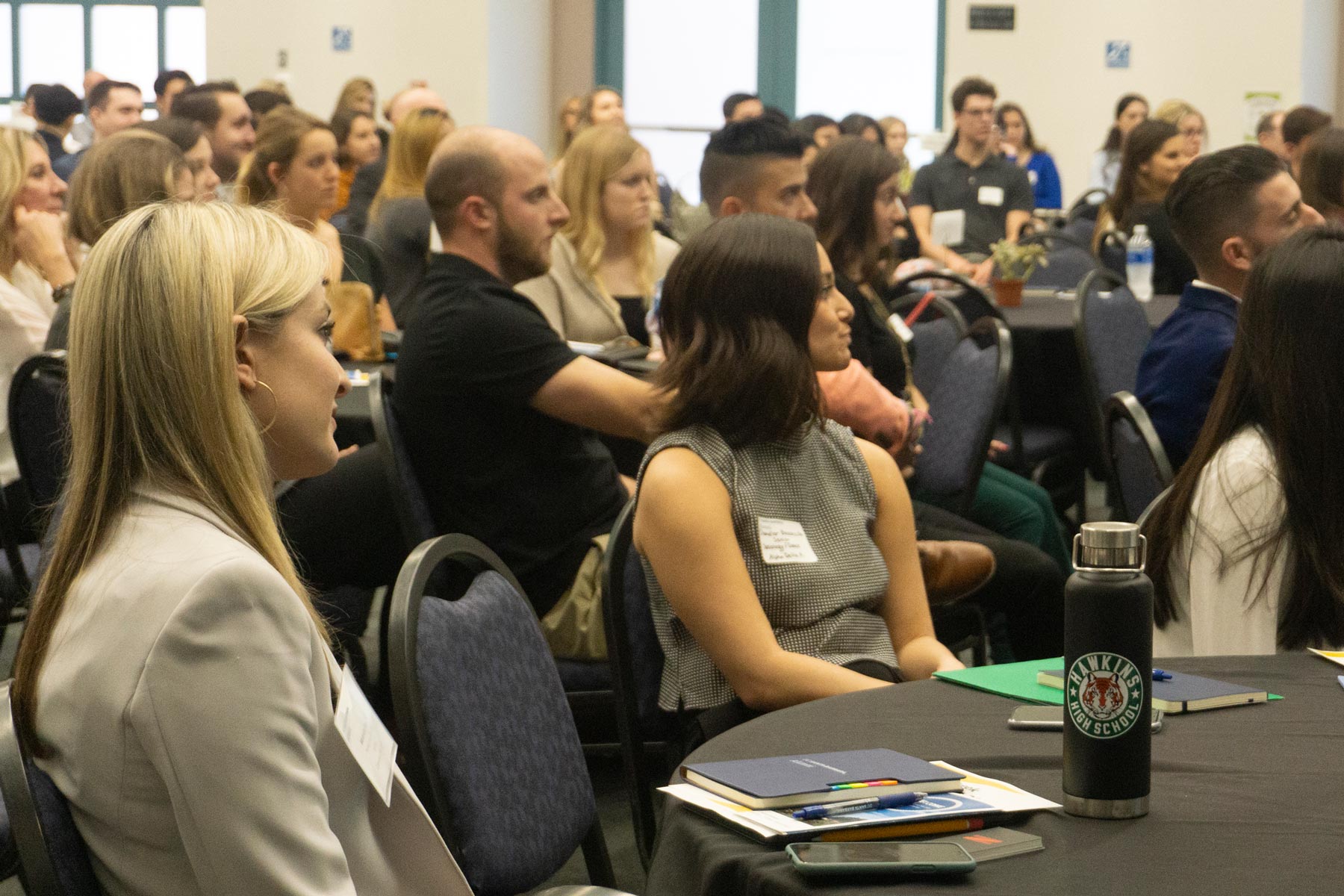 Students during the Keynote Speech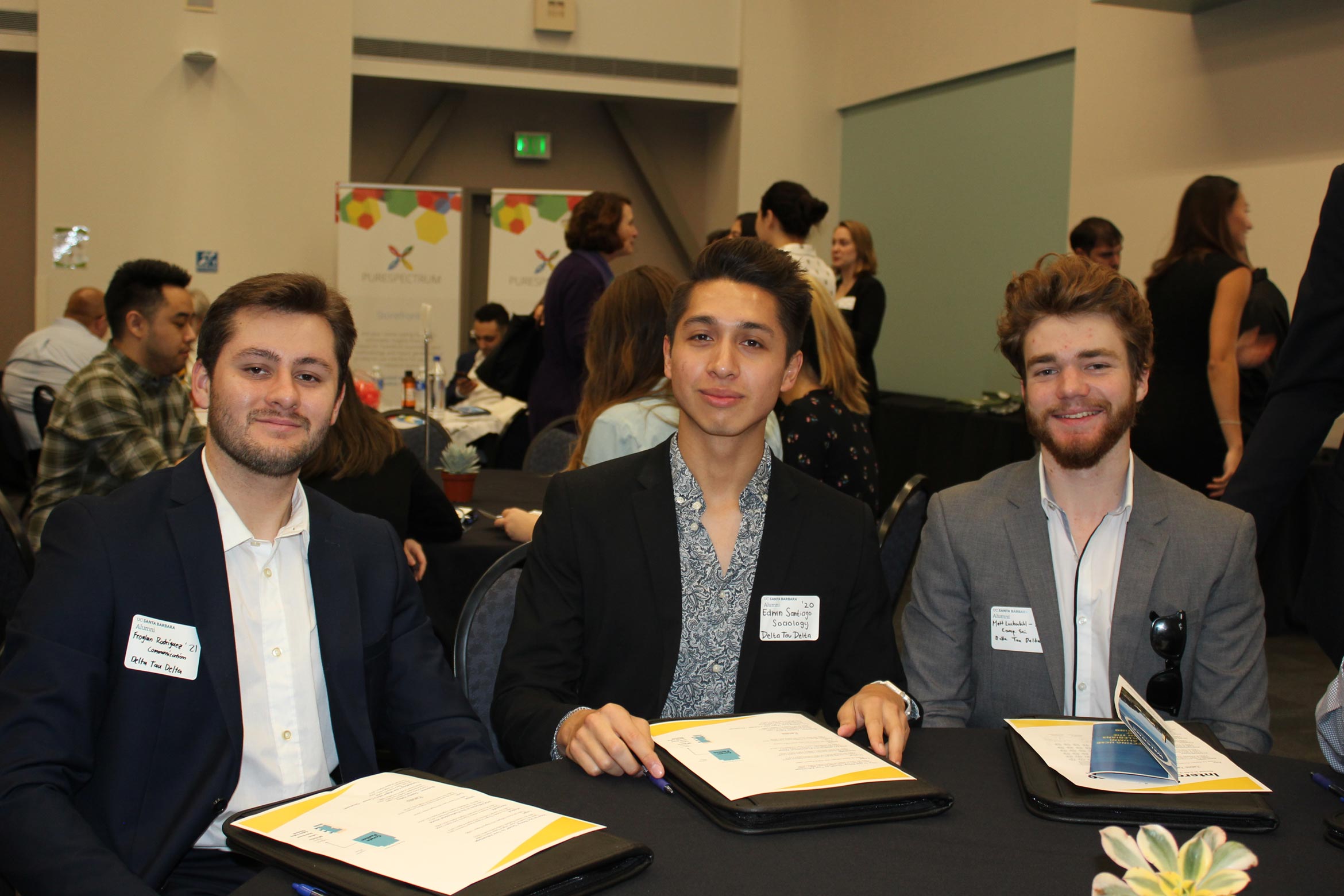 Delta Tau Delta Members at the 3rd annual Greek Interconnect 
Previous
Next
Be Notified When Registration for Greek Interconnect 5.0 Goes Live