Empowering Current and Future Gauchos to Invent the Future
The UC Santa Barbara Alumni Scholarship Program seeks to empower the next generation of leaders by investing in their college experience. Gifts to these funds provide financial assistance to the most qualified and highest achieving students.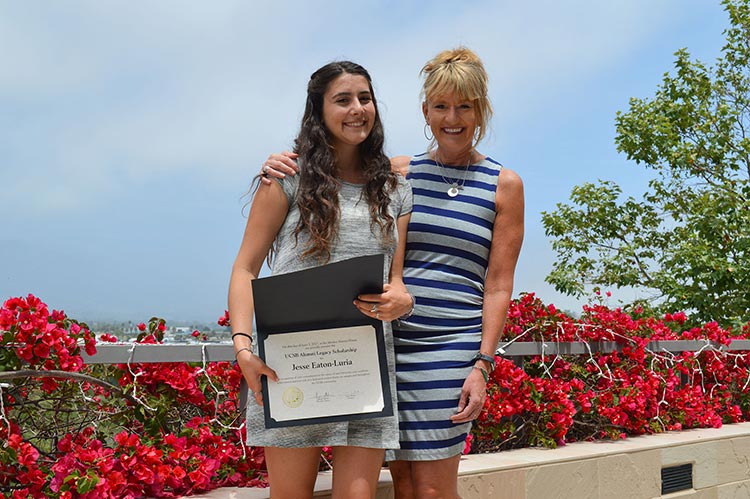 Legacy Scholarship Fund
The Legacy Scholarship provides a $2,000 award for deserving legacy students at UC Santa Barbara. Recipients are chosen who demonstrate a commitment to the excellence of UCSB and the community through academic achievements, leadership and involvement in campus clubs and organizations.
Named Scholarships
UC Santa Barbara Alumni offers an opportunity to establish a new named scholarship fund with a gift of $50,000 or more.  For more information regarding our named scholarships, please contact John Lofthus at 805.893.8416 or john.lofthus@ucsb.edu.
$1,748,153 raised in gifts and pledges since 2001

263 scholarships awarded totaling $424,300

Scholarship recipients are selected from across campus including College of Engineering, College of Creative Studies, Physical Sciences, Social Sciences and Humanities and Fine Arts