Save the Dates
April 19-25, 2021
All Gaucho Reunion is back and this year, it's going virtual!
This year, we are hosting a virtual reunion that's sure to provide some much needed fun and connection to each and every Gaucho, no travel necessary! We invite Alumni from across the globe to join us for exciting and informative events. See below for more information on our newly virtual signature events, and stay tuned for regular additions to the schedule.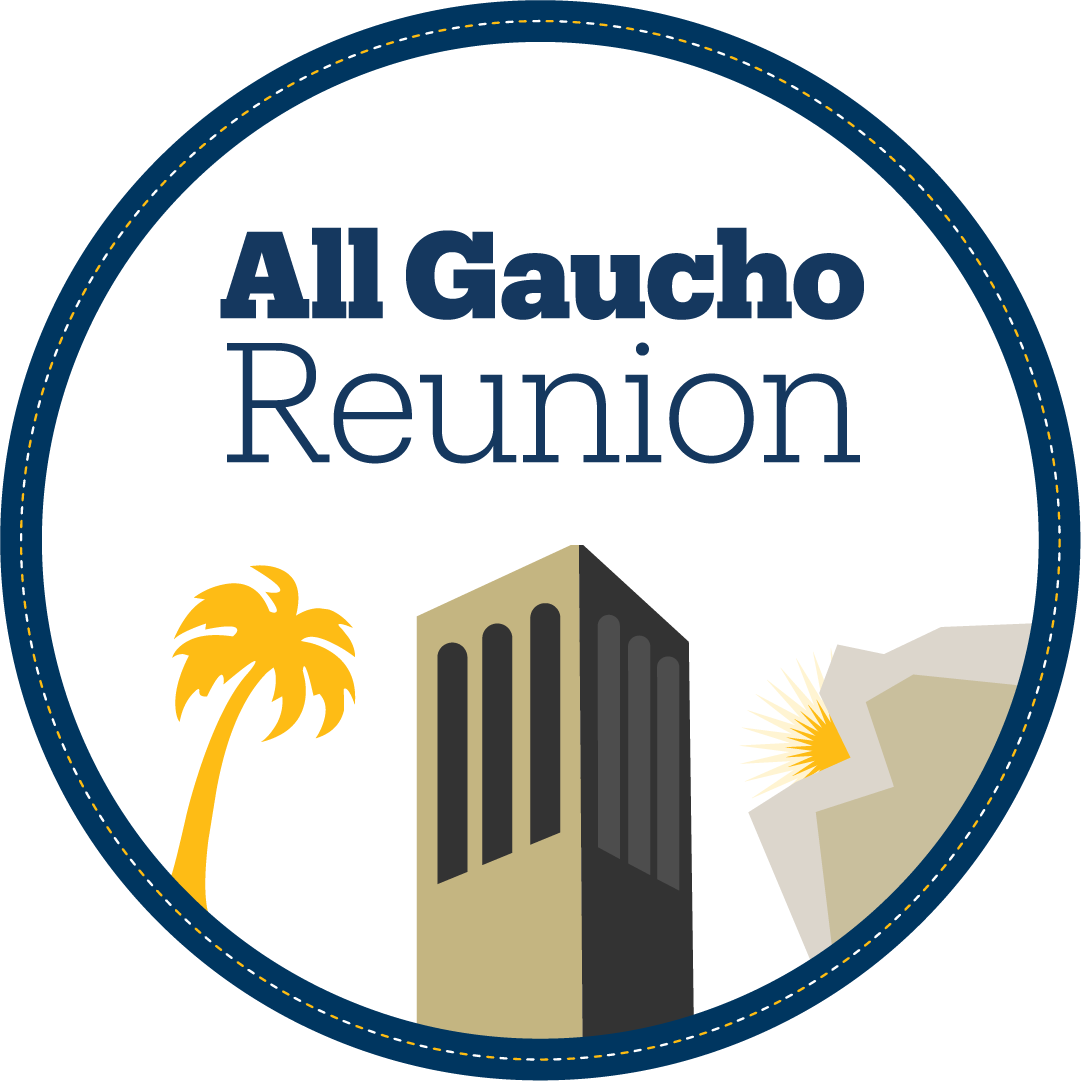 Our Newly Virtual Signature Events
 
Virtual Taste of UCSB
The signature event of the All Gaucho Reunion Weekend will be back with a twist in 2021. Reimagined in the virtual space, join us for a tasting of some Gaucho Grown wine and great company.
Virtual Gaucho Gallop
You choose the distance and the date (anytime between April 19 and 25). Run for fun, walk and talk, jog, skip, hop, whatever you like, all in the name of good health! Share your photos to help us connect our community.
Virtual Pub Quiz Reunion
Gather your favorite Gauchos together; your Greek brothers or sisters, former teammates, your study buddies. Then, pick a Quiz Master and schedule a pub quiz night of epic proportions, We'll provide the Quiz Master with some goodies, you recruit the team. Submit your winning score and this fun pub quiz will become an inter-generational Gaucho Class competition of epic proportions!
These are just a few of the events on the schedule. Stay tuned for additional events and details. You'll be able to join events from your favorite campus departments and support Gaucho businesses from home. Look out for opportunities to snag some UCSB gear, like alumni merch boxes and Virtual Gallop T-shirts. Plus, we'll be giving away prizes for "Best Zoom Reunion" screenshots, so get your fellow alumni together online and make it an All Gaucho Reunion to remember!
Sign up for email updates