All Gaucho Reunion is back and this year, it's going virtual!
This year, we are hosting a virtual reunion that's sure to provide some much needed fun and connection to each and every Gaucho, no travel necessary! We invite Alumni from across the globe to join us for exciting and informative events. Check out the information below for current information on what you can expect to see during the reunion season. There's information on purchasing exclusive Alumni gear as well as ways you can engage prior to the reunion week. See our schedule tab for the most up-to-date schedule of events, and for more detailed information on specific events, check out the specific event tabs.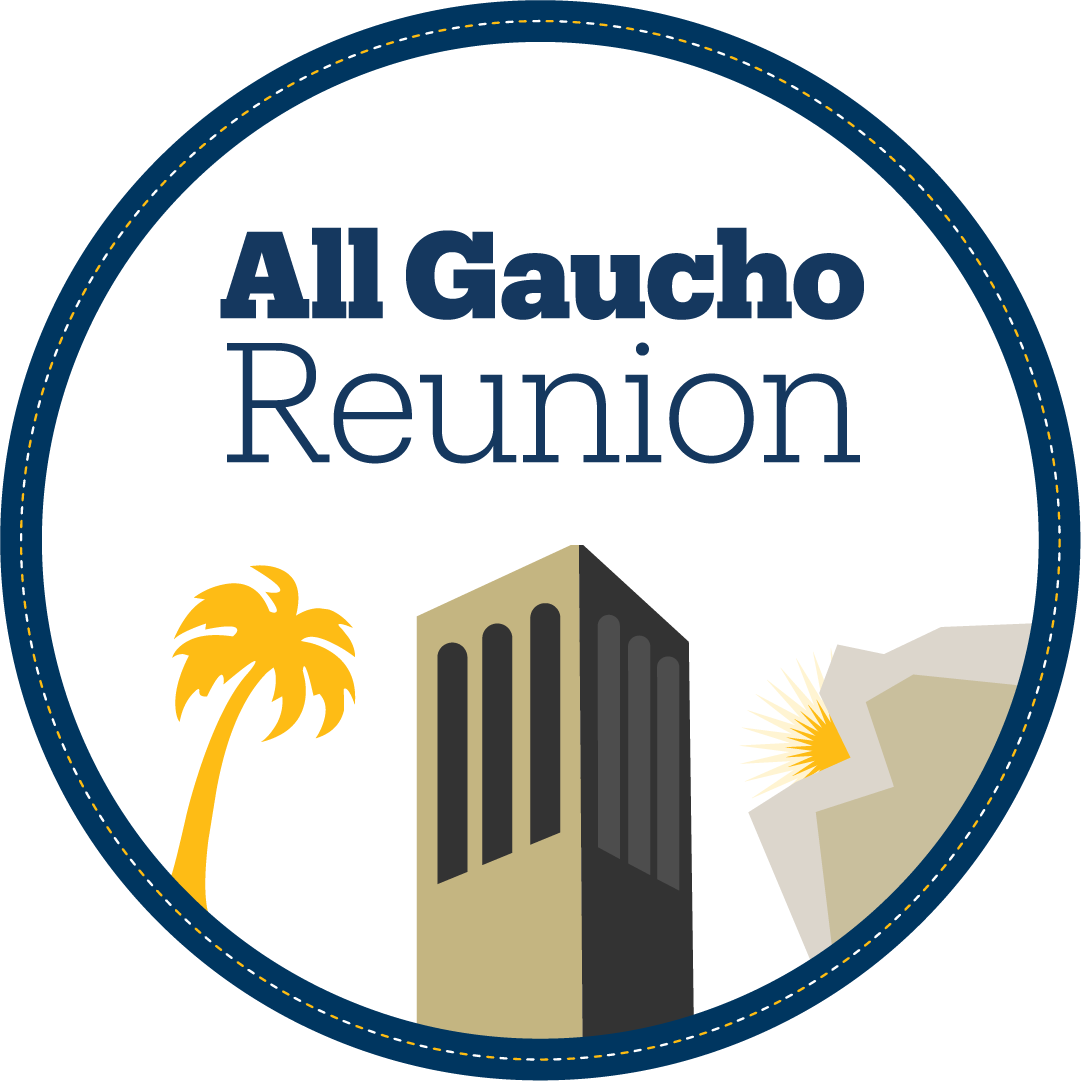 Pre-recorded Content
Check back in on April 1st to see pre-recorded content from our office, as well as other parts of campus. View tours of new buildings, meet the staff working in some of UCSB's finest departments, or take a walk down memory lane. The reunion is April 19 - 25 but there are ways to engage during the entire month of April. 
Exclusive Merchandise 
Don't miss out on Reunion gear that will only be available during AGR. When registering for events, be sure to add one of the following to your cart:
All gaucho reunion t-shirt - $10
Trivia Box - $15
Weekend Box - $20
The Official All Gaucho Reunion T-shirt