Save the Date!
April 23-26, 2020
If you were among the thousands of Gauchos who attended AGR in 2019, you know: it was "yuge." From the sold-out Taste of UCSB to the largest 50th class reunion in the University's history, it was one to remember, so take a look at this year's photo memories.
Your Story Continues Here!
Here's the List You Just Can't Miss
From the number of burritos inhaled at the Gaucho Gallop to the earliest grad at the professional showcase, this was your AGR.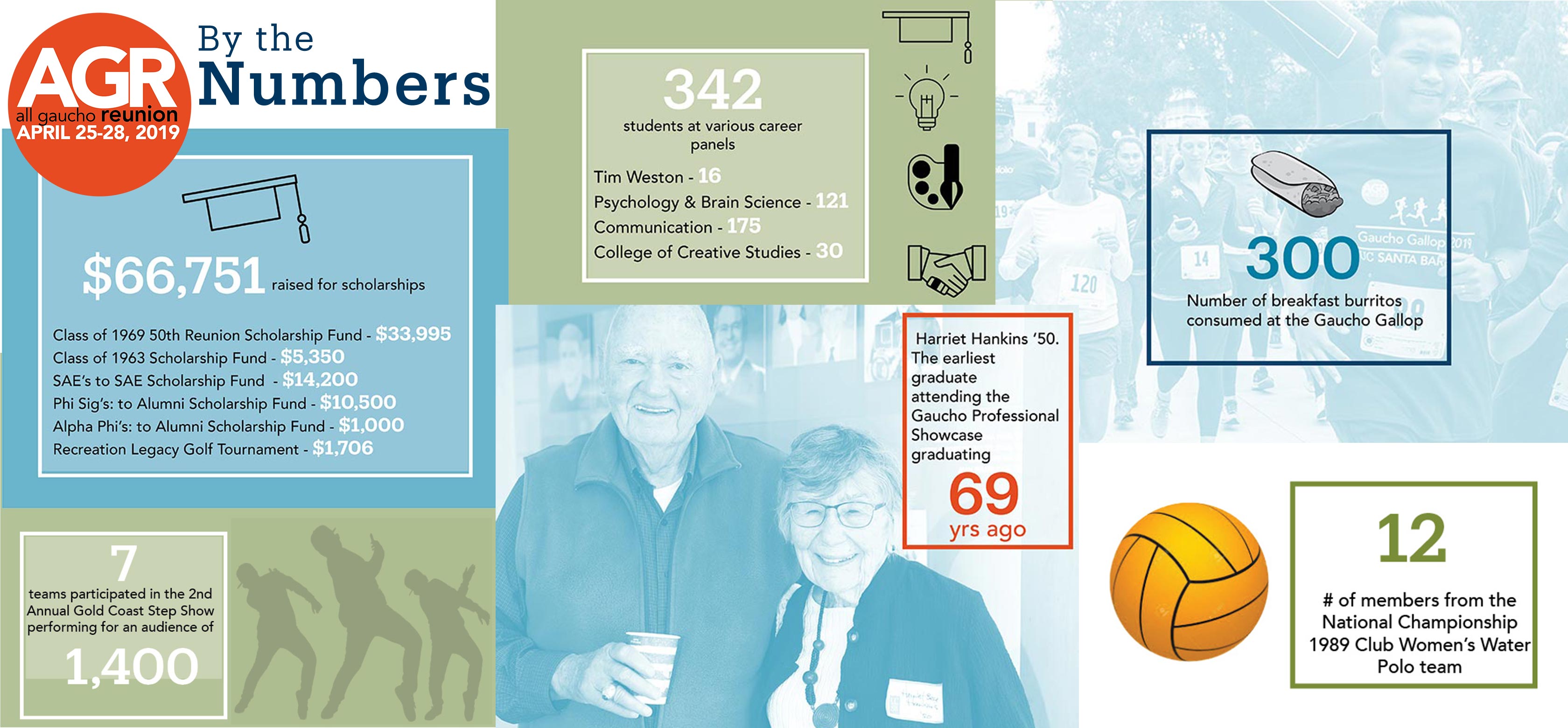 Proceeds from some of the All Gaucho Reunion events will help fund student scholarships and alumni services at UC Santa Barbara.
Sign up for email updates