Thank you for joining us at All Gaucho Reunion!
April 19 - 25, 2021
This year's virtual reunion is all about providing some much-needed fun and connection for each and every Gaucho, no travel necessary! We invite Alumni from across the globe to join us for exciting and informative live events throughout the week. There's also a selection of events and pre-recorded content for you to explore at your leisure throughout the month. To set the perfect tone, DJ Darla Bea '03, along with your input, has curated a GauchoBeats playlist for each Alumni decade. Find your playlist below. Welcome to the All Gaucho Reunion!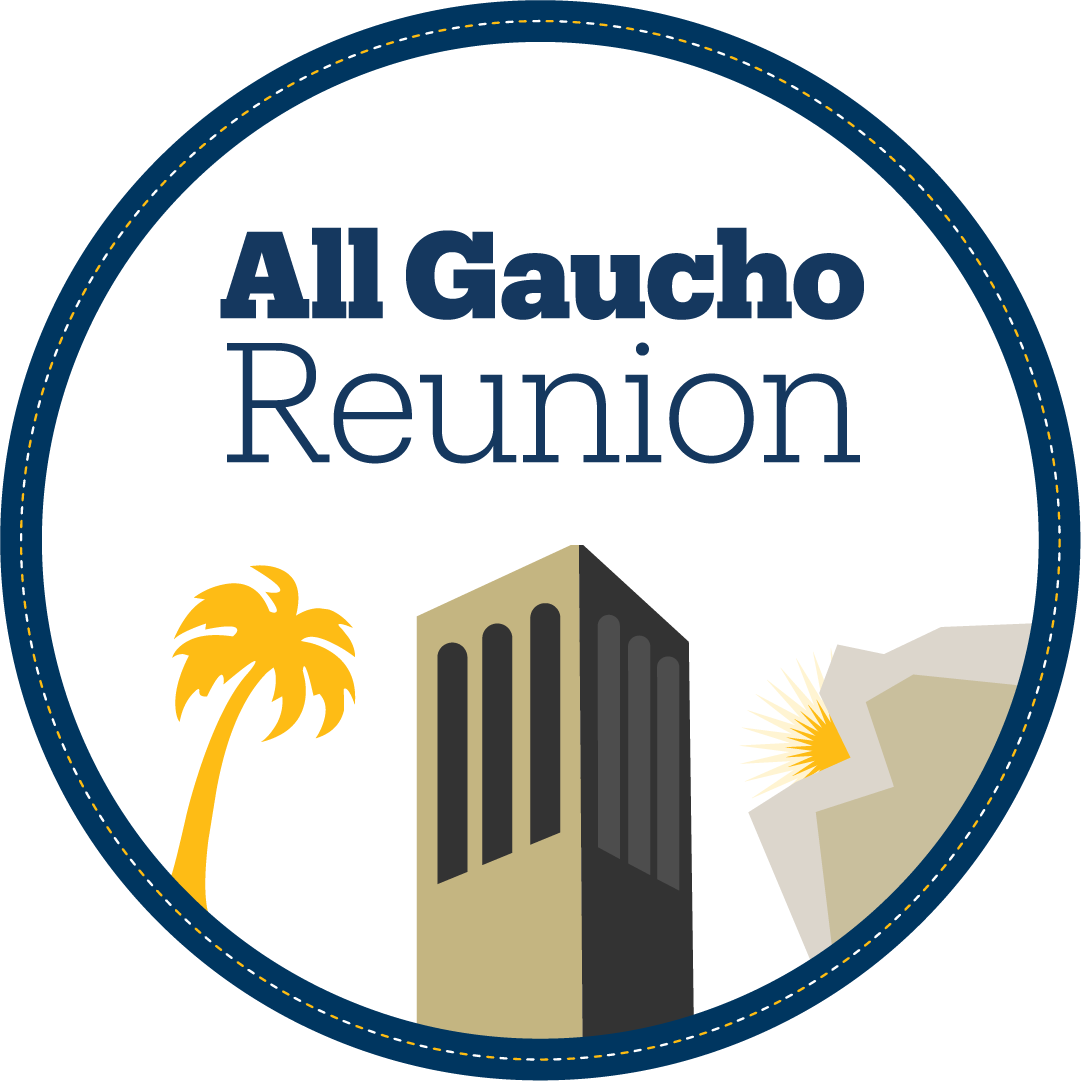 #AllGauchoReunion
Share your AGR experience on social with our hashtag!
Pre-recorded Content
Our pre-recorded content is ready to view on your own time. From campus updates, career webinars, to information from campus departments and affiliates, there are many ways to engage throughout the month of April!
#GauchoBeats Playlists
What takes you back to your time at UCSB? Check out our official #GauchoBeats playlists below, curated per decade by Santa Barbara's own, DJ Darla Bea '03.
Exclusive Merchandise 
Remaining merchandise will be available to purchase in the coming weeks. Stay tuned for more information!
All gaucho reunion t-shirt - $10
The official All Gaucho Reunion T-shirt is available with or without registration for the Virtual Gaucho Gallop. 
Trivia Box - $15
The Trivia box is available for purchase when registering for Generational Trivia. Box includes an All Gaucho Reunion visor, wine glass, notepad, pen, and whistle. 
Weekend Box - $20
Purchase the weekend box to receive everything listed in the trivia box, as well as an AGR T-shirt at a discounted rate.
Gaucho Face Covering - $10
These were originally offered during our Day of Service event in November 2020. If you missed out or just want another for your collection grab one while supplies last!