UC Santa Barbara alumnus spent eight years developing exhibit.
by Sophia Fischer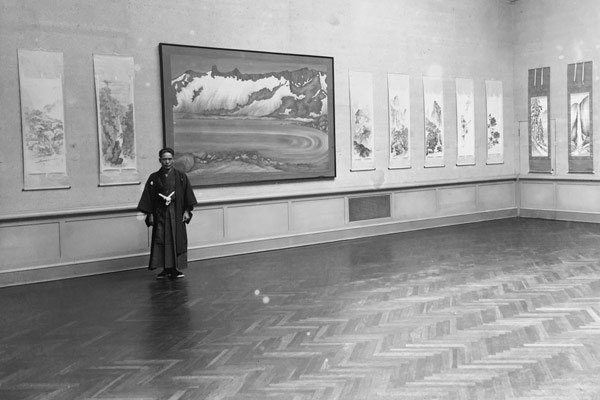 Japanese-American artist Chiura Obata (1885-1975) was an immigrant; nature devotee; influential artist; and UC Berkeley art professor. He was also incarcerated in the internment camp at Topaz, Utah, during World War II. More than 150 of Obata's spectacular landscapes, moving paintings and personal effects are on exhibit through April 29, 2018 in the Art, Design & Architecture Museum UC Santa Barbara.
Obata's work reflects his use of diverse techniques, styles and traditions and includes sketches of the 1906 earthquake devastation in San Francisco, paintings and prints of California's natural beauty, and drawings documenting the traumatic displacement and internment process.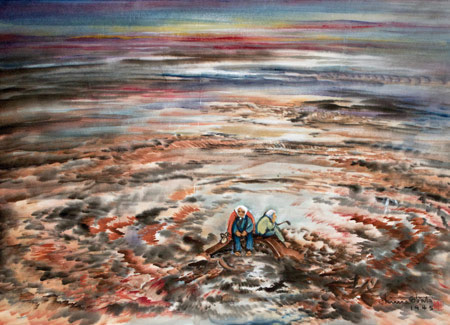 The exhibit was curated by UC Santa Barbara alumnus ShiPu Wang Ph.D. '06, an associate professor of Art History and Visual Culture at UC Merced. Wang gained access to the artist's extensive body of work in the Obata family and other collections, and his eight-year curatorial effort resulted in this international retrospective that will also travel to multiple museums including the Smithsonian in Washington, D.C.
"By featuring a large variety of intimate works, I hope to bring to the fore many personal moments of Obata's intense engagement with life's vitality, captured and interpreted through painterly means, that demonstrate the artist's unadulterated joy and dedication to art," Wang said.
An exhibition catalogue published by the University of California Press features more than 100 of Obata's works, a selection of his writings, a rare 1965 interview with the artist, and scholarly essays by Wang and other contributors that "illuminate the intense and productive cross-cultural negotiations that Obata's life and work exemplify, in the context of both American modernism and the early 20th century U.S. racio-ethnic relations."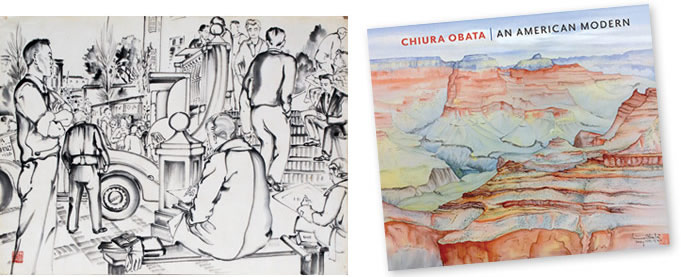 "I believe Obata's faith in the power of art, his devotion to preserving through art the myriad grandeur of what he called "Great Nature," and his compelling personal story as an immigrant and an American all relate to our contemporary moment," Wang said.
For more information: http://www.museum.ucsb.edu/news/feature/624