UCSB Professor Earns Silicon Valley Prize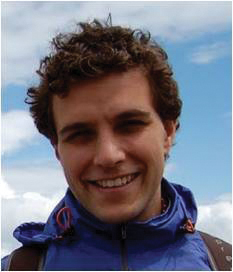 A UC Santa Barbara assistant professor has been named a recipient of an honor that is considered the "Oscars of Science." Physicist Andrea Young earned the prestigious 2018 Breakthrough Prize in Fundamental Physics, Life Sciences, and Mathematics for his work in measuring the physics of materials. Funded by Silicon Valley leaders like Mark Zuckerberg and Sergey Brin, the Breakthrough Prize was created to celebrate the achievements of scientists, physicists and mathematicians.
Is There Life After College Radio?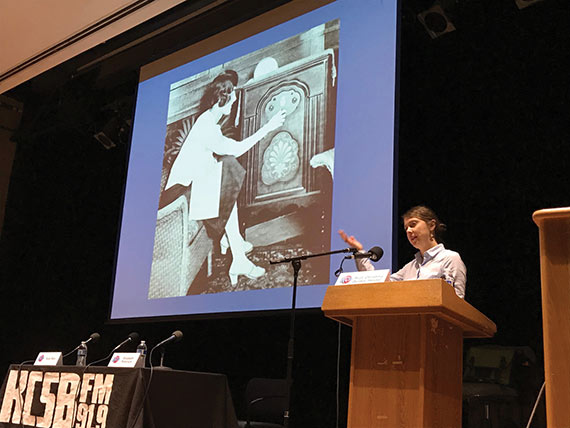 In November, UC Santa Barbara campus radio KCSB-FM 91.9 hosted the biannual UC Radio Network Conference, bringing together campus stations from the entire UC network including Santa Cruz, Berkeley and Davis, web-based UCLA, as well as Loyola Marymount.
KCSB-FM students coordinated the conference which addressed how to stoke the fires of creativity and music discovery in local communities through radio; how college experience in broadcasting translates to a career; operations, fundraising, newsroom formation and live music engineering; and an overview of the new Low-Power FM radio.
"How valuable is a radio experience at a college campus? Huge and immeasurable," said Jennifer Kiser, UCSB assistant director for Independent Media.  "The leadership and production skills developed most certainly bring opportunity. But it's the joy and confidence that might truly be the measure of success when it comes to life after college radio."
Former KCSB radio hosts working in professional careers shared their college radio experience spoke including Kelly Hayes '06 of Bleacher Report; Ryan Ealum '12, of Black Toast Music; Yibing Guo '14 an NYU media management graduate student; Josh Redman '08, a former KCSB general manager and host of the indie live music showcase "5,4,3,2 FUN!"
Other speakers included UCI alum Ajay Ravi, general manager for Internet indie Dublab, former KCSB advisor Elizabeth Robinson, of Santa Barbara's KZAA-LP, and USC Professor Christina Dunbar-Hester who shared an overview of grassroots radio activism.
Support the UC Advocacy Network
University of California researchers' work to identify disease causes and develop cures and life-enhancing biotechnologies – is reliant on federal support, but the finding that makes these discoveries possible is at risk.
In response to government proposed cuts of $54 billion from federal research programs, including in health, energy and the environment, the University of California has launched The UC Advocacy Network (UCAN), a call-to-action campaign.
Alumni help is needed to spread the message about the vital role federal support for research has in California. To participate go to: https://www.universityofcalifornia.edu/support-uc/ucan/about
College Marks Historic 50th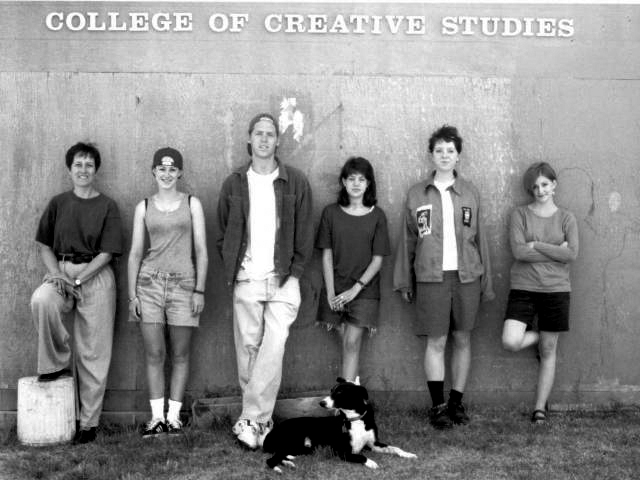 Happy 50th anniversary to the UCSB College of Creative Studies (CCS)! Established in 1967 to "serve students who demonstrated talent for original work in the arts and sciences," the CCS has retained its original majors in art, biology, chemistry, math, music composition, physics, writing and literature, added computing, and grown from serving 50 students to nearly 400 students today.
"CCS has certainly evolved, but holds true to one of the founding principles, which is to offer UCSB students an accelerated path deep into their chosen discipline."
To celebrate its 50th, the College is hosting a variety of events to highlight CCS faculty, alumni and students throughout the 2017-2018 academic year.
"Looking ahead, CCS hopes to continue to offer opportunities for students across the entire campus, such as interdisciplinary courses and workshops with visiting scholars," Foltz said. "I invite everyone to share in the celebration of 50 years of CCS at UCSB."
UCSB Shelters Those Impacted by the Thomas Fire
In support of the community during the recent Thomas Fire in the hills near Santa Barbara, UCSB hosted an American Red Cross shelter, housing as many as 200 evacuees. 
UCSB opened The Club and Guesthouse to National Guard troops and law enforcement working to support firefighters during the Thomas Fire.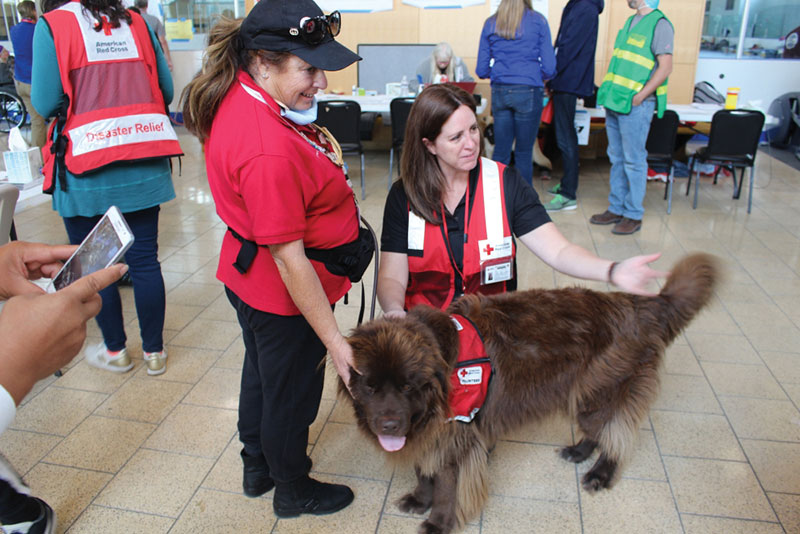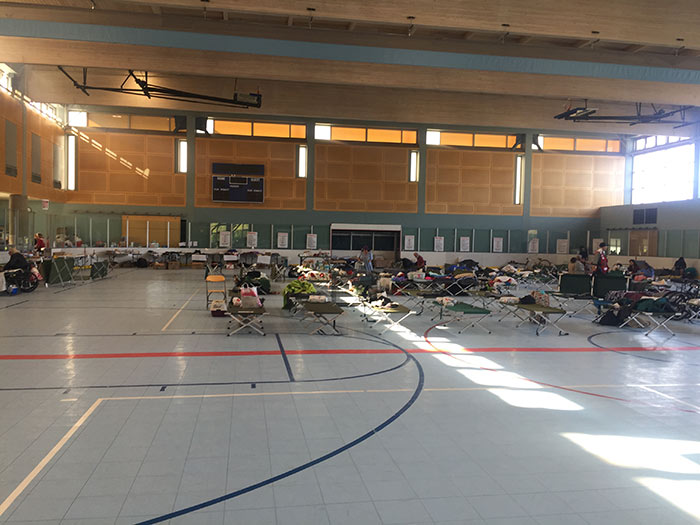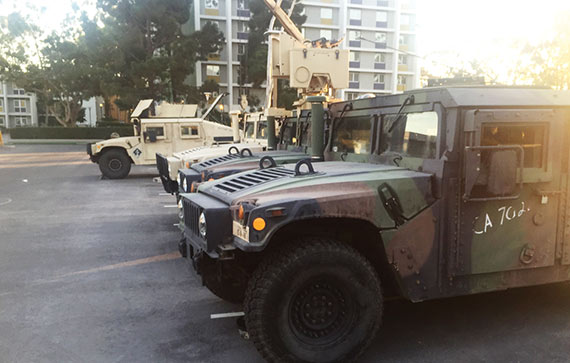 New Theater Works to Debut at UCSB
Two original plays by accomplished female playwrights will be presented by the UC Santa Barbara Department of Theater and Dance.
"The World of Extreme Happiness," by Francis Ya-Chu Cowhig, assistant professor and head of UCSB's playwriting concentration, runs from February 16-25. The contemporary drama follows a Chinese woman and challenges she faces navigating the inequities of life in contemporary China. The play was staged in London, Chicago and Manhattan to critical acclaim.
"Staging the Daffy Dame," by Anne García-Romero '09, premiering on March 2, was developed during UCSB's summer LAUNCH PAD program for new works.
For tickets and information to either show: theaterdance.ucsb.edu.
Moving Chronicle of Scientist's Life is UCSB Reads 2018 Book Choice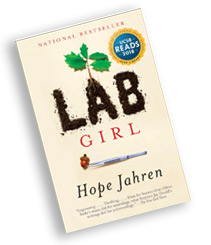 UCSB Reads 2018 begins this month with "Lab Girl," by prize-winning paleobiologist Hope Jahren. The compelling memoir is a combination of Jahren's personal odyssey and her exciting scientific discoveries into the secret life of plants.
Winner of the National Book Critics Circle Award for Autobiography, "Lab Girl" brings science to life and cultivates compassion for the environment.
The library will sponsor faculty talks, book discussions, exhibitions and other programs on campus and in the community during winter and spring quarters. Jahren will deliver a free public lecture in Campbell Hall on April 3, 2018.
For information, visit http://guides.library.ucsb.edu/ucsbreads2018