Family Vacation Center 2024
An All-Inclusive Vacation for both UCSB Almuni & Non Alumni
Online Registration for Summer 2024 opens on December 1, 2023.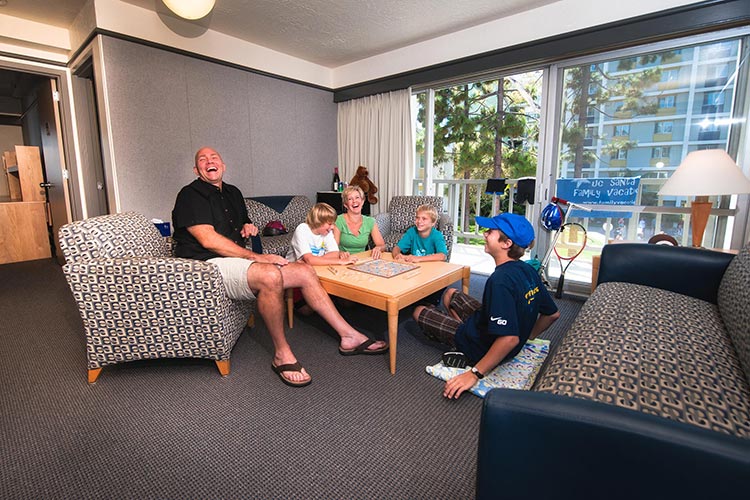 Accommodations
The Family Vacation Center's accommodations are located on the UCSB Campus, in the seven-story San Rafael Tower and three-story San Rafael Clusters. All of San Rafael has been renovated to reflect the newest requirements for earthquake safety and has also been beautifully landscaped.
Each family has a private apartment-style suite, which holds 3-8 people. The suites have 2-4 bedrooms; a living room, bathroom, internet access and a small refrigerator. Our suites offer views of the mountains or courtyard. Every suite receives daily housekeeping service. Paths for biking, running or walking along the beach are easily accessible from any of our suites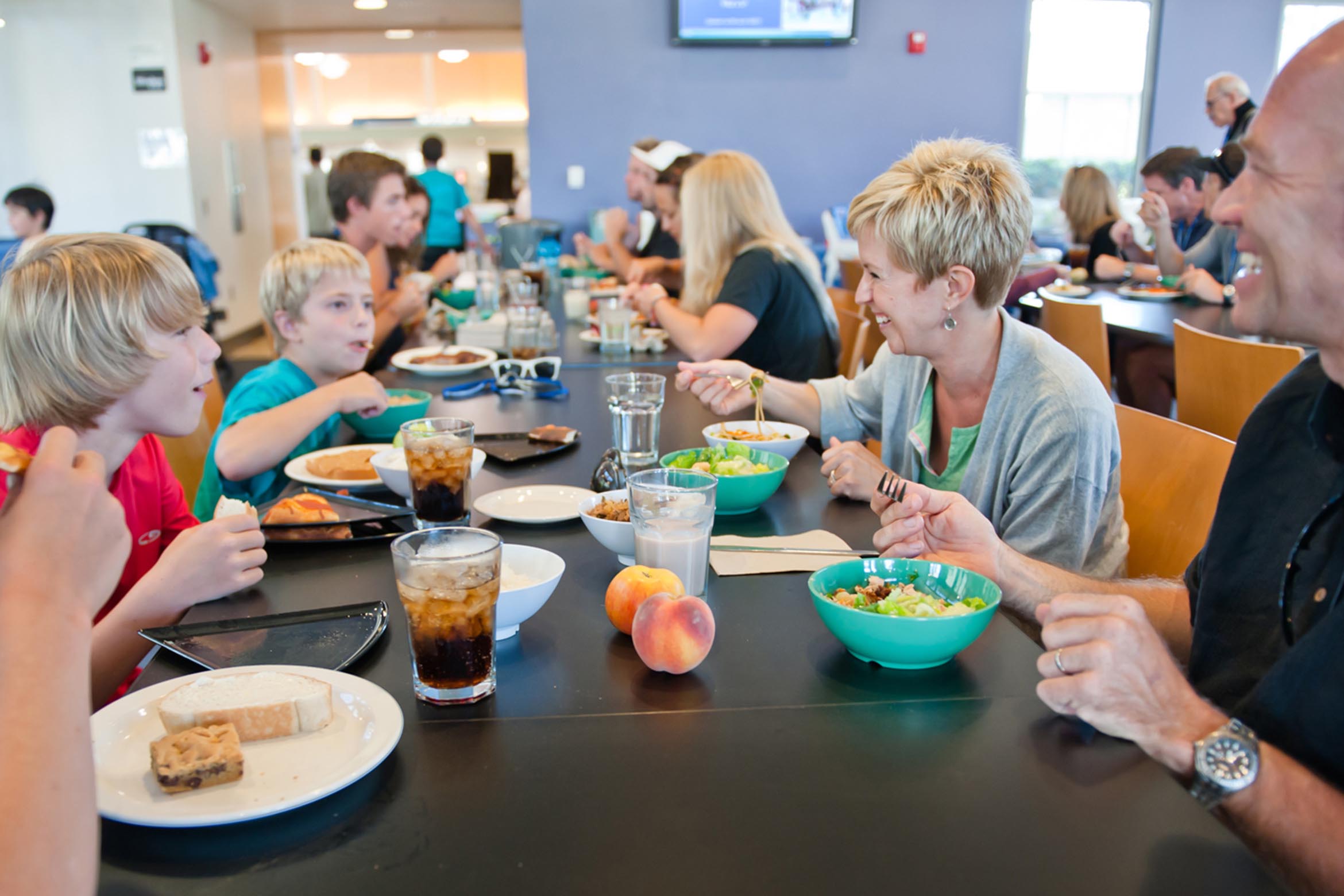 Meals
All-you-can-eat, buffet-style meals are served daily in the Carrillo Dining Commons adjacent to the residence halls, featuring organic, locally grown foods as well as Fair-Trade Coffee and Cage-Free, Certified Humane eggs.
Menus are designed to include choices for vegans, vegetarians and those who want a low fat diet. Guests may take advantage of separate buffet stations which feature brick oven style fresh pizza, freshly baked breads, a wholesome salad bar, several hot entrees, freshly baked desserts, a Mongolian grill, pasta bar, hamburgers, hot dogs and much more.
Several times during the week, vacationers are served specially catered meals outside the dining commons. These Special Events include a Family Picnic Lunch on the lawn, Adult only Dinner at the UCSB Faculty Club and the Beach BBQ lunch.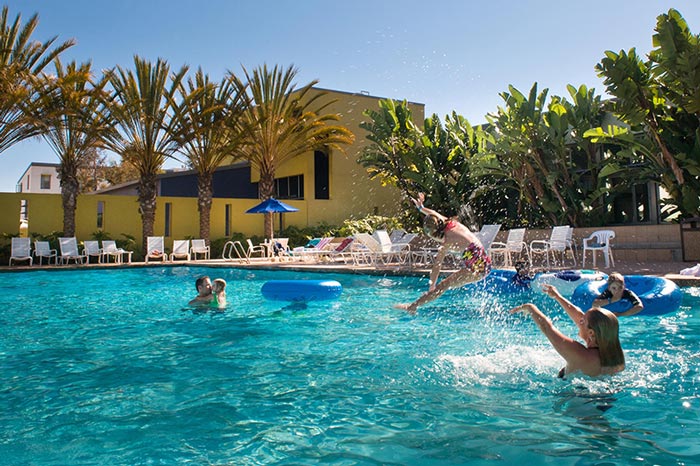 Pool and Beach
Guests will have access to the FVC pool from 8am-10pm daily.  Our location on campus allows an easy walk to 2 beaches during your stay.
Recreation Center
All guests have access to the UCSB Recreation Center on campus.
Contact Us
Family Vacation Center
UCSB Alumni Association
Santa Barbara, CA 93106-1120
Office Hours: M-F 8am-4pm Pacific