Family Vacation Center 2024
An All-Inclusive Vacation for both UCSB Almuni & Non Alumni
Online Registration for Summer 2024 opens on December 1, 2023.
Infant and Toddler Care
The Family Vacation Center provides childcare and kids camps for kids ages 1 month to 18 years old.
The Family Vacation Center is one of the few programs in the country to offer childcare for infants. UCSB student counselors take loving care of these babies, allowing you time to rest and relax.
Small World – designed for infants ages 1 month to toddlers up to 3 years old. Activities range from outdoor play and walks to crafts, story telling, creative movement, and snacks.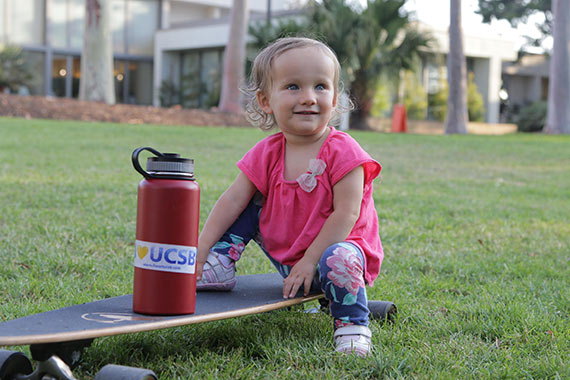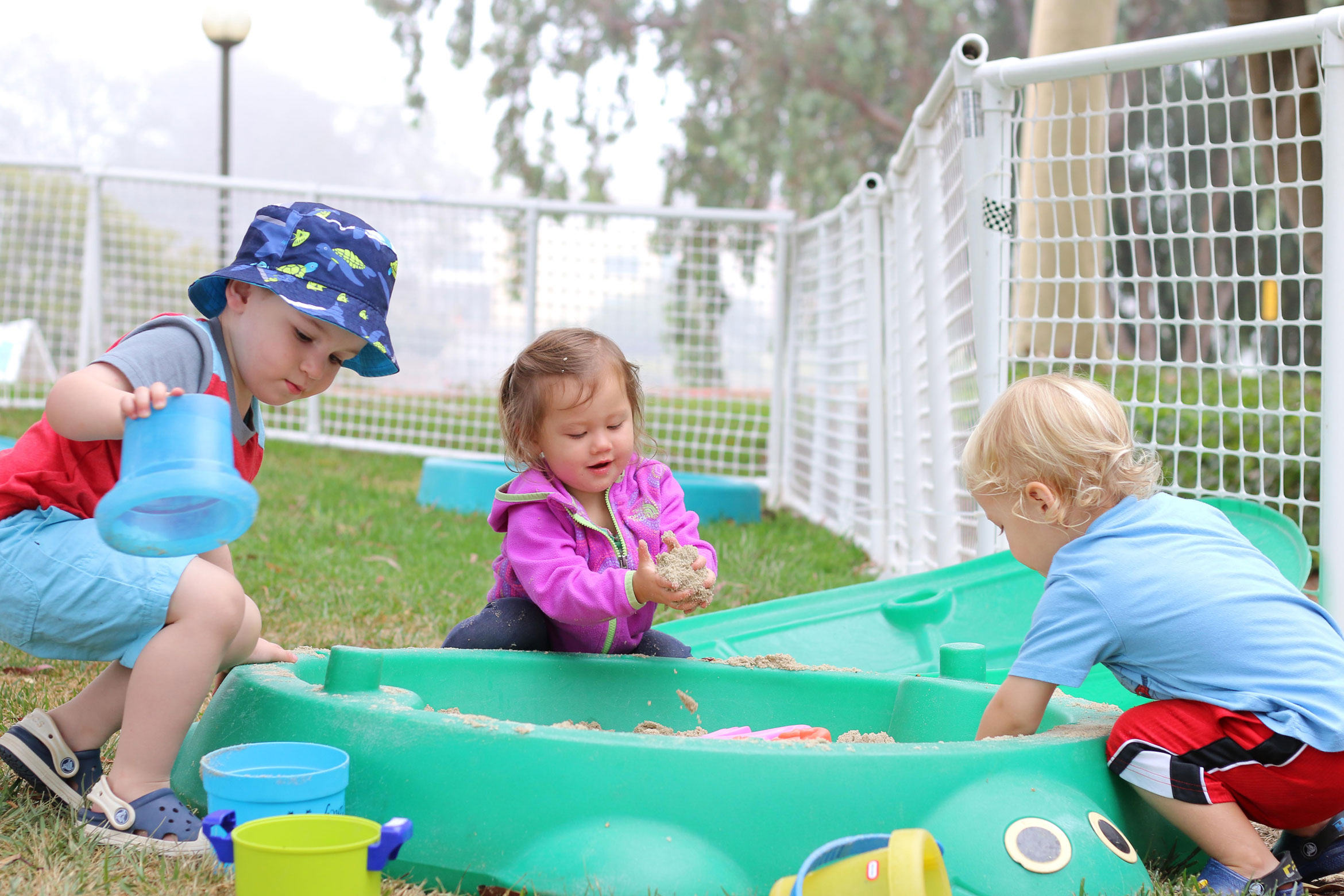 Kids
Children from ages 3 and up are divided into appropriate groups where age-related activities are planned to fit each age group.
Depending upon how many children of various ages actually attend any particular session, we may change these groups in order to fit the needs of the children present. Children in the younger age groups stay close to camp, while older children explore field trips around Santa Barbara.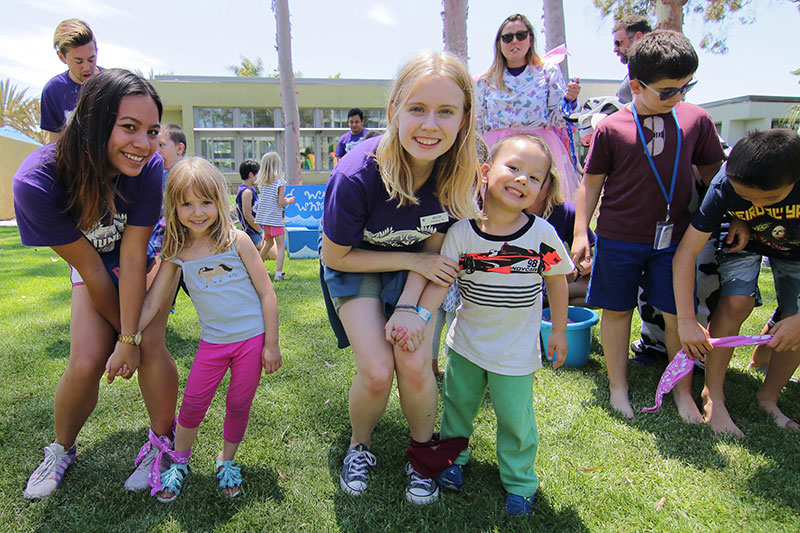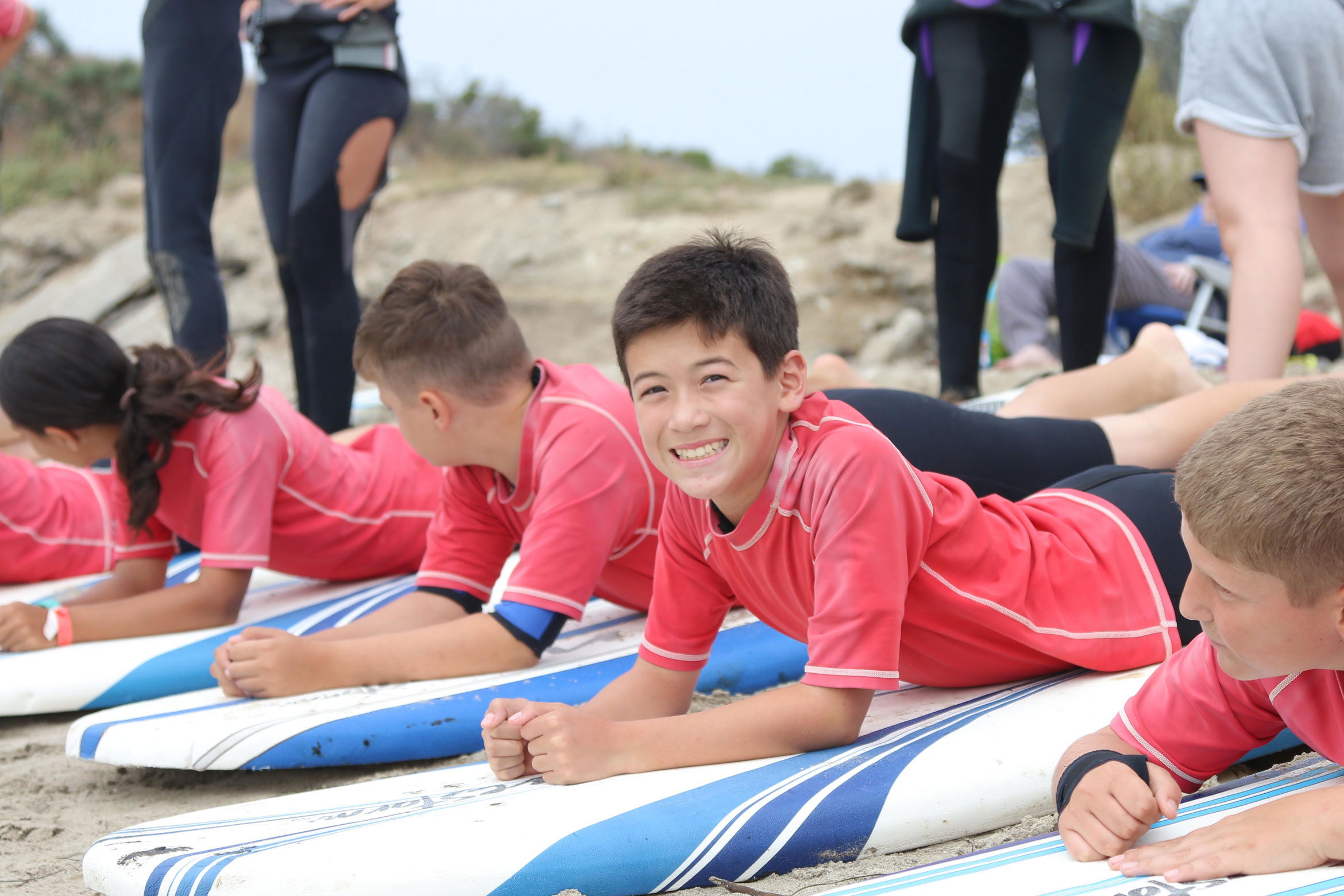 Kids Group Field Trips
Monday is field trip day! Kids have the chance to experience some of the best activities Santa Barbara has to offer from the new MOXI Science Museum to the Escape Room to the Santa Barbara Zoo.
Classic Summer Camp Games
Summer Camp would not be complete without Capture the Flag and Scavenger Hunts.
Touch Tanks
Many of our Kids Groups get to partake in an interactive and educational "touch tank" experience, hosted by the Marine Science Department at UCSB.
Other Activities
Kids Night Out
Kids Group Variety Show
Arts and Crafts
Pool Time
Kids Tennis Lessons
Kids Dance Class
Pajama Parties
Kids Surf Lessons*
*These premium activities are available for an additional fee.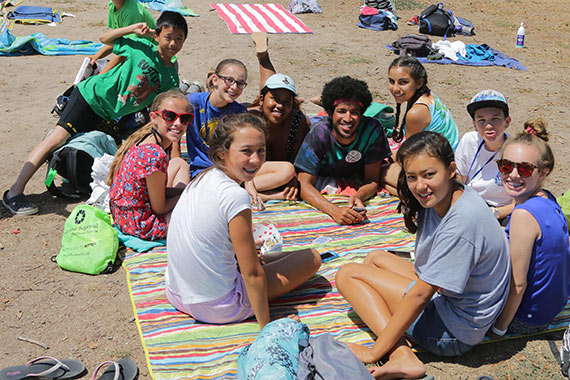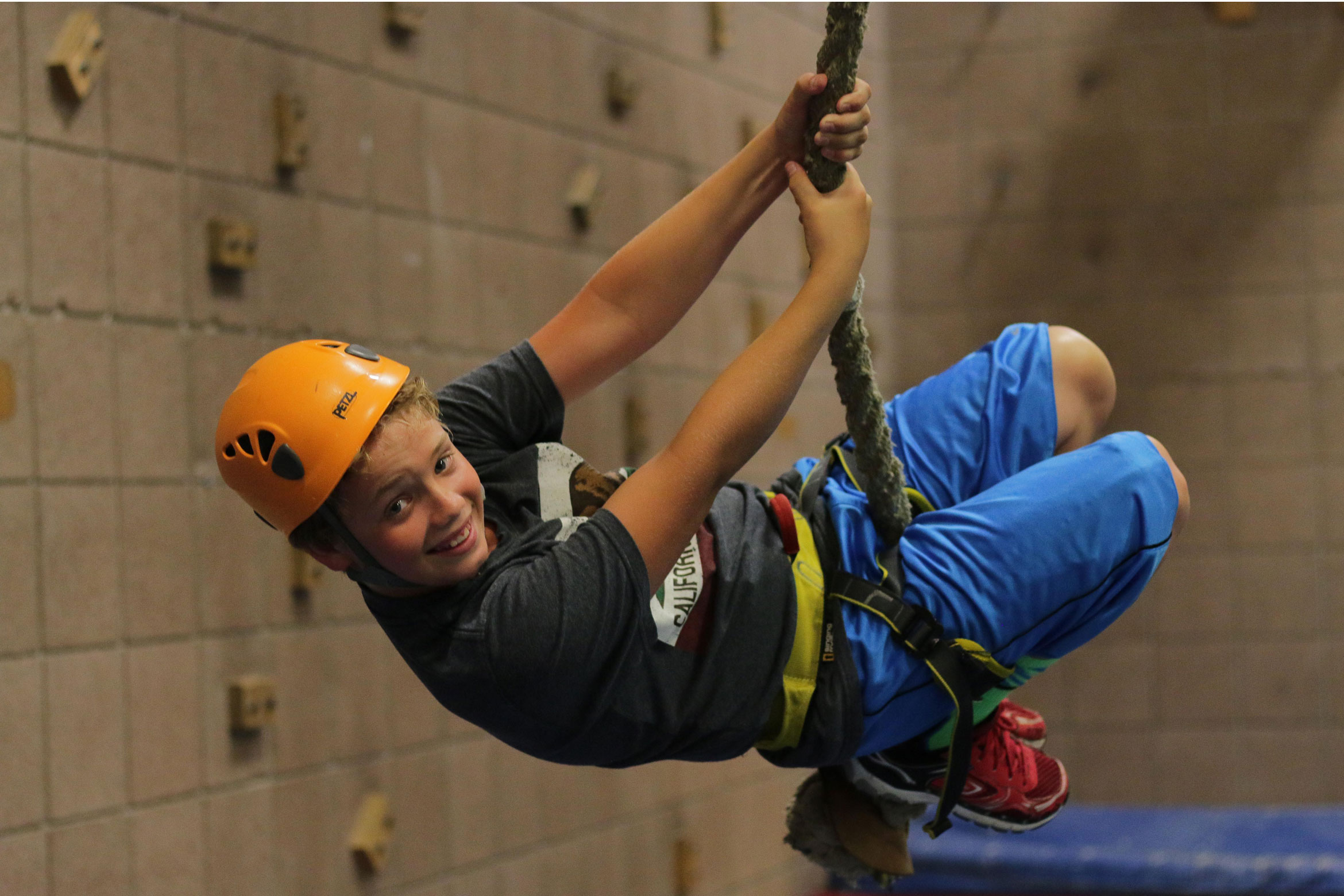 Teens have a variety of Teen Group Events and Outings as well as being able to participate in many of the adult activities and classes.
Teen activities are centered around the UCSB campus and local Santa Barbara area. Each week teen vacationers entering 7th and 8th grade will be in our Jr High Group. This group will have a blast with a variety of events to include, bowling, Moxi Museum, slacklining, group surfing lesson, time on the tennis courts, beach day, pool parties, capture the flag, art and crafts and more!
The High School group (teens entering 9th-12th in the fall) will experience an opening night ice cream sundae party, a teambuilding experience at the UCSB Ropes Course, an overnight camping trip to a local Santa Barbara campground, teen focused field trips to include bowling, the escape room, beach day, surfing lessons and hang outs at the UCSB Recreation center pool.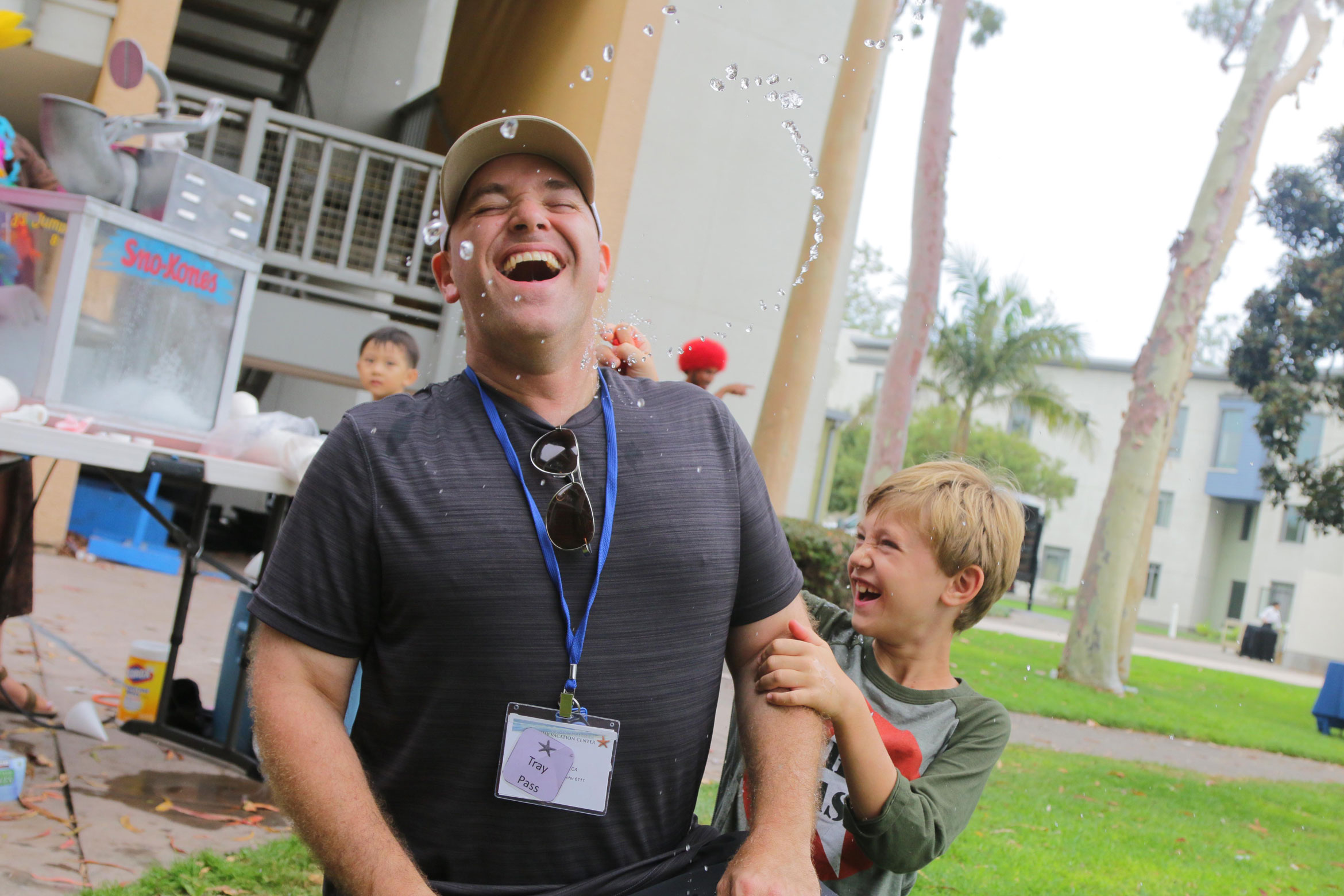 Surf Lessons
Surf Lessons are offered to kids and adults throughout the week on the beaches at UCSB. Lessons include surf boards, wetsuits, instruction, and a guaranteed good time!*
Campfire
S'mores, Camp Songs and Sing-Alongs! Join our vacationers and staff for a tradition-filled campfire on the beach. Family photos at sunset are available by our professional photographer at no extra cost.
Arts and Crafts
The Craft Studio offers a variety of arts and crafts that everyone in the family will enjoy. Some of the highlights include pottery painting, lanyards, tie-dye, and derby car making.*
Water Show
Enjoy a favorite tradition at the FVC pool on Tuesday afternoon. There are relay races and water games for all ages. As a big finale, the staff performs a show full of dancing and laughter, in and out of the water.
Other Activities
Family Carnival
Pinewood Derby Race*
Disco Bingo
Family Talent Show
Vacationer vs. Staff Softball Game
Family Rock Climbing*
Welcome / Farewell Show
Beach Day BBQ
Reptile Show
Horseback Riding*
*These premium activities are available for an additional fee.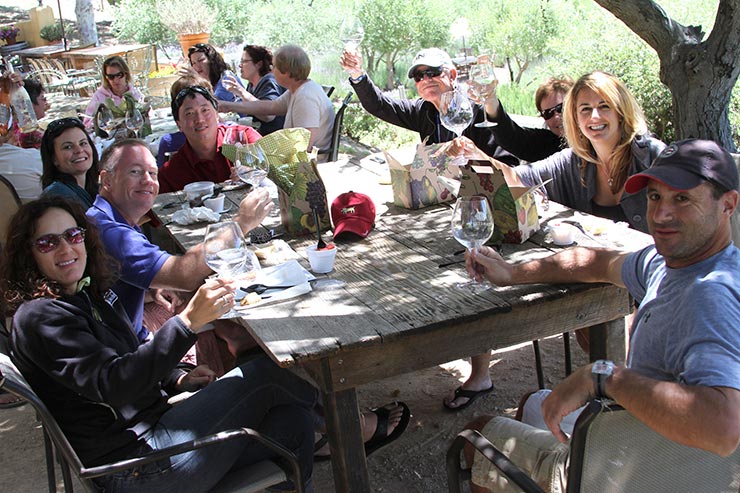 Santa Barbara Wine Country Tour
Our popular wine tour will feature wineries and vineyards specially selected for their breathtaking surroundings, knowledgeable tour guides and exquisite wine selections.*
Tennis
Strengthen your Tennis skills this summer with our FVC Tennis Pros. Singles and Doubles Tennis Tournaments are offered as well as lessons, clinics and workshops.
Ocean Kayaking
Our waters are rich in marine and bird life, making kayaking an ideal way to experience the ocean in Santa Barbara. Our tour is designed to give guests the chance to enjoy the sport of ocean kayaking on a single or double "sit-on-top kayak" with a skilled guide.*
Massage Therapy
On site massages offered by trained and licensed massage therapists.*
Other Activities
Plein Air painting Class*
27 Mile Bike Ride
Taste of Santa Barbara Food Tour*
Santa Barbara Art Walk
Mountain Bike Ride
Horseback Riding*
Stand Up Paddle Boarding*
Adult Surf Lessons*
Pub Trivia
Santa Barbara Hike
Beer Tour of Local Brewery*
Yoga*
Karaoke
Golf Tournament*
Campus Tour
Santa Barbara Garden Tour*
*These premium activities are available for an additional fee.
Contact Us
Family Vacation Center
UCSB Alumni Association
Santa Barbara, CA 93106-1120
Office Hours: M-F 8am-4pm Pacific