Gaucho Legends Headed to Hall of Fame at AGR
by John Zant '68
Two volleyball coaches who combined longevity with excellence . . . two 2012 graduates who competed at the highest level . . . a professional athlete who came to realize the value of a college education. . . . These are the five Gaucho greats who will be inducted into the UCSB Intercollegiate Athletics Hall of Fame during the 2018 All-Gaucho Reunion:
Kathy Gregory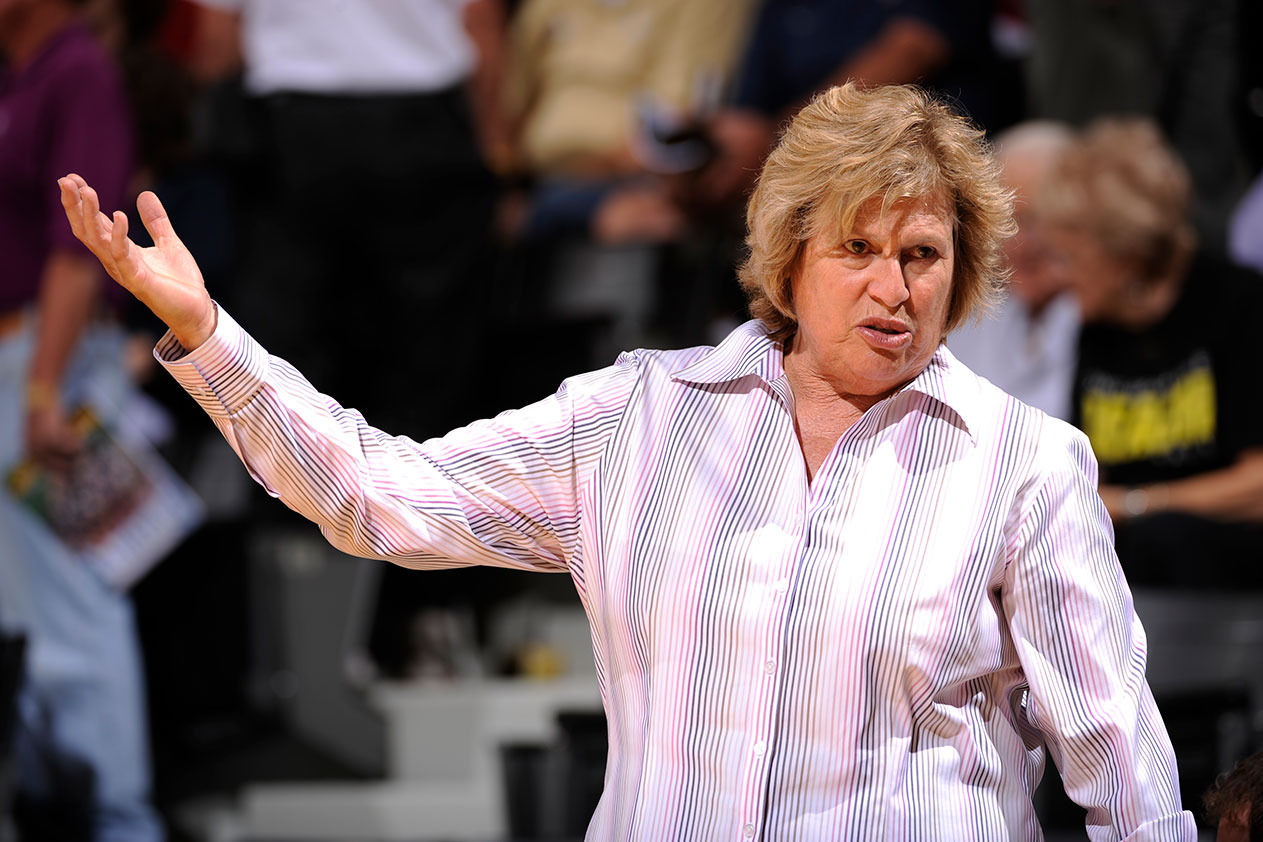 For 38 years (1975-2012), she coached the Gaucho women's volleyball team, accumulating 882 victories and 27 appearances in the NCAA tournament. She's already a member of the National Volleyball Hall of Fame because of a legendary career as a beach player, and she brought her extreme competiveness to every UCSB practice.
Asked to pick out a memorable moment, Gregory said: "When we hosted the NCAA regionals in 2000 and beat Stanford in the second round. Brie Lampe led us against Logan Tom, the country's top player." Gregory's reflection on her UCSB experience: "I did something I loved for 38 years, the whole package. It's nice to go into the Hall of Fame with Ken Preston. I worked with him. Other [schools] had more, but we did it with what we had. It was special. We could really coach."
Ken Preston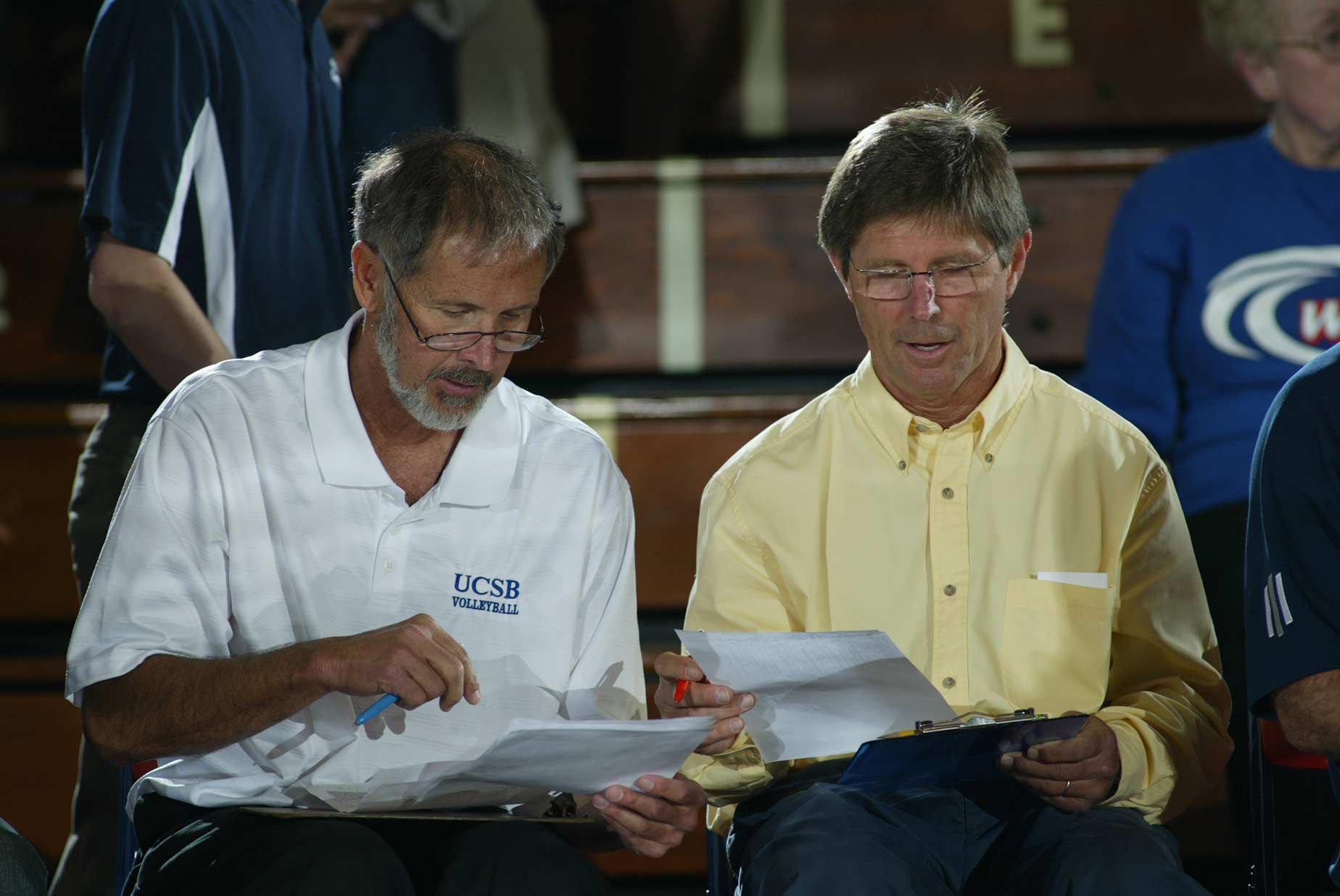 A UCSB graduate (1970), he was head men's volleyball coach for 30 years (1979-2008). His teams won 516 matches and advanced to postseason play 19 times. They were runners-up in the 1988 NCAA Championship.
Most memorable: "In 1996, we played Hawaii at their place in the regional semifinal in front of 10,000 fans. We played until midnight and beat them in five games. A great win. But it took a lot out of us and UCLA beat us in five the next night." Reflection: "Being a UCSB coach was everything to me. It kept me in my hometown with my family. Sharing an office with Kathy [Gregory] was an accomplishment. I did a lot of listening."
Barbara Nwaba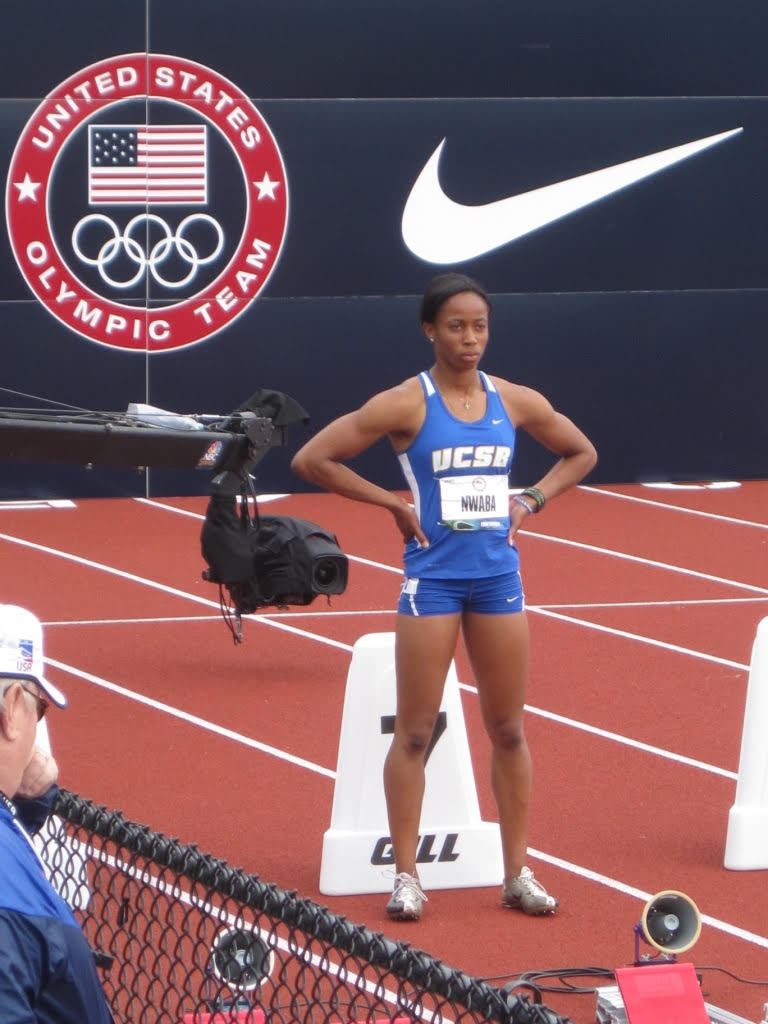 She is the fastest hurdler (100 and 400 meters) in school history, and at UCSB she learned all seven events of the heptathlon, winning the Big West championship and finishing second in the NCAA heptathlon in 2012. Continuing to train in Santa Barbara, she won the U.S. heptathlon title in 2015, finished first in the 2016 U.S. Olympic Trials and 12th in the Rio Olympic Games.
Most memorable: "Being with the team at the 2012 Big West meet when I ran in the 4x400 relay and we lost by half a point – that was emotional."
Reflection: "UCSB wasn't supposed to be a school for sprinters, but I met [assistant coach] Josh Priester, and he introduced me to the heptathlon. I competed in my school uniform at the Olympic Trials in 2012. I finished fifth, and I began to see anything was possible."
Barbara Nwaba, told me her Gaucho highlight was wearing UCSB at the Olympic Trials in 2012.
Orlando Johnson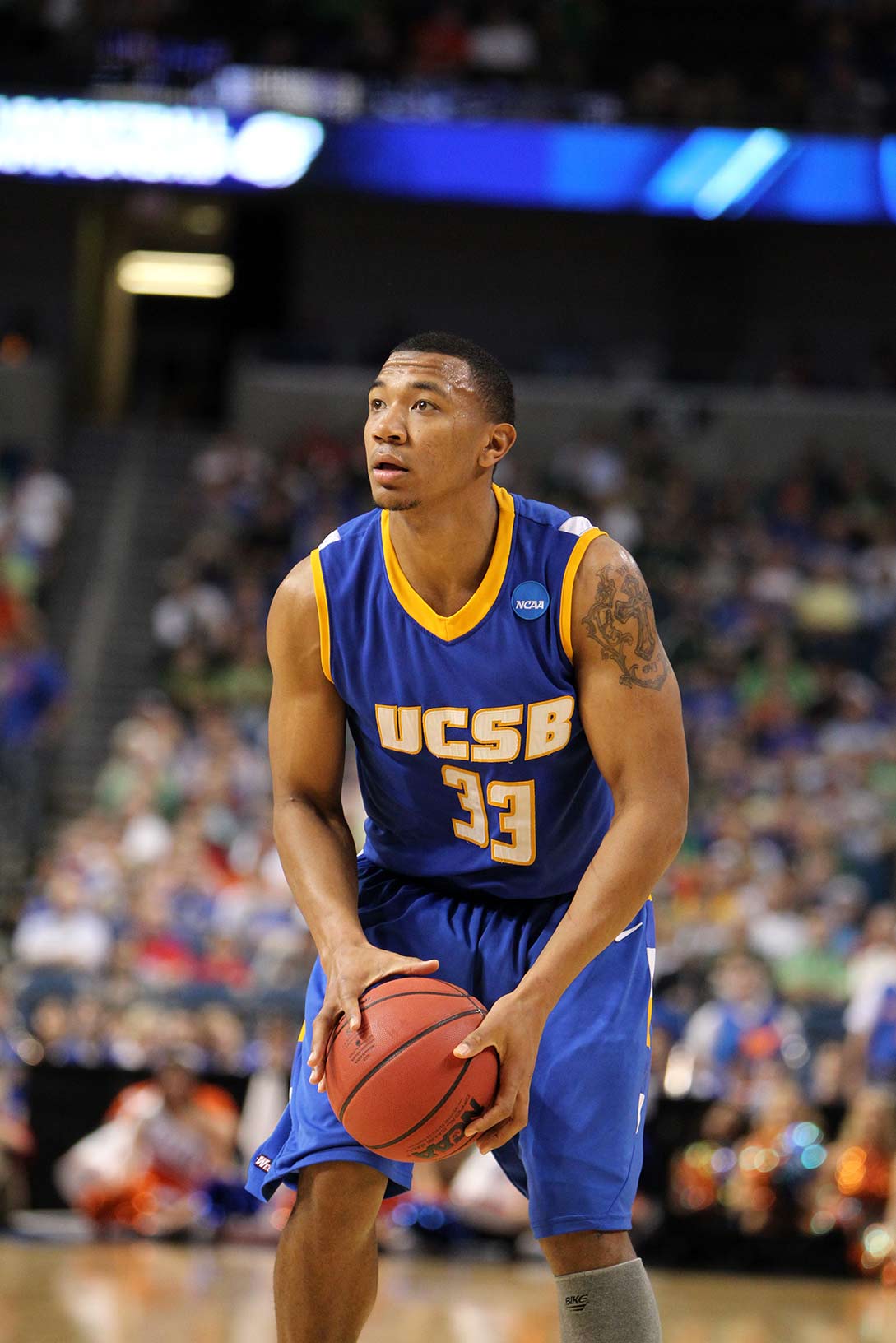 The first basketball player from the Bob Williams coaching era to enter the Hall of Fame, he was a three-time All-Big West player and the MVP of the conference tournament in 2010 and 2011, when the Gauchos won back-to-back titles. UCSB's all-time leading scorer with 1,825 points, his post-collegiate career included two seasons with the Indiana Pacers.
Most memorable: "Taking the team to the NCAA tournament two years in a row. I had great teammates, and I came through when they needed me the most."
Reflection: "Seeing the Gauchos doing well on TV this year, you feel you played a special part in the history of the school, and you want it to continue."
John Anderson
A member of Canada's Olympic water polo team in 1984, he enrolled at UCSB that fall and became a two-time All-American. He led the Gauchos to the NCAA semifinals in 1985.
Most memorable: "My parents came down from Canada for the alumni game my senior year. The stands were packed. They saw the energy UCSB put into the sport. We were undefeated at home that year."
Reflection: "I had offers to play in Hungary, Australia and France after the Olympics. Coach Pete Snyder and economics professor Walter Mead opened my eyes to an education if I played in college. Now I'm working as an environmental economist."