Love is the answer,
At least for most of the questions in my heart
Like why are we here? And where do we go?
And how come it's so hard?
It's not always easy and
Sometimes life can be deceiving
I'll tell you one thing, it's always better when we're together
–"Better Together" by Jack Johnson '97
 It could have been the anthem for whatever year you graduated but it was particularly poignant for the class of 2020. It was, after all, the first "virtual" commencement in UCSB history, with 5,000 degrees conferred during the worst economy in decades. 
This year's guest speaker Jack Johnson's big-hearted lyrics resonated strongly even performed by "remote." The message: when the going gets tough, "it's always better when we're together," a perfect call to action for his fellow Gauchos like you.  "Today is no doubt a day to be celebrating," Johnson said, "but it does fall in a time of reflection for our culture and I know that you're all well aware of the challenges that your generation is up against."   
Facing a pandemic and the prospect of businesses closed or barely surviving, it's more important than ever to help one another find that first job, advance in a current career path, or make a transition to a new field. At UCSB Alumni, our priority is to help graduates stay on track. On the pages that follow, you'll find tools to connect Gauchos worldwide along with platforms to volunteer, mentor fellow alums, and organize professional niche groups. We hope you will take full advantage of your greatest resource: your fellow Gauchos.
6 Top Tips for a "Crisis" Job Market
From UCSB Career Services Employment Outreach Manager Diana Seder
1. Network Now 
Gaucho Network is our UCSB-exclusive networking platform where alumni can post and find jobs, connect by industry or location through Groups and a searchable directory, and volunteer to mentor fellow Gauchos. Download the app for iOS and Android and you'll always have UCSB in the palm of your hand.  
2. Say Olé  
If you are an alumnus in San Francisco, Los Angeles, San Diego, Orange County or the U.K., the Olé Networks provide invaluable professional activities and social opportunities. Find them in the Gaucho Network groups!
3. Get Your Golden Handshake Early 
Considered the "gold standard of job platforms for colleges and universities across the nation," Handshake is available to all UCSB alumni but an especially helpful tool for those early in their career. 
4. One-Stop Career Shop 
From resume and cover letter writing to career advising (available for 12 months after graduation) and Vault.com, a database to research companies, UCSB's Career Services website offers an exceptional array of online resources. 
5. Become a Virtual Virtuoso 
Now more than ever, virtual recruiting is where it's at. Becoming savvy begins with a visit to the Career Services website to hear Recruiters Talk Trends, a blog that will help you get up to speed on text recruiting, chat bots, AI, video interviews and online assessments. 
6. Leverage LinkedIn 
Diana recommends that your LinkedIn profile is completely filled out with a concise introduction and well-crafted "About" section. "Be sure to share the types of opportunities you seek and ask to connect," she counsels. "Invite an alum to a virtual coffee chat. Referrals are one of the most effective ways to get an interview—and a job."
Turbo Charge Your LinkedIn Account with The Gaucho Network  
There are over 160,000 Gauchos on the UCSB Alumni LinkedIn page, making it one of the most valuable networking tools available. But many alumni like Nick Reyes '20 discovered advantages to using The Gaucho Network. 
…people were much more receptive when I reached out on Gaucho Network versus LinkedIn

–Nick Reyes '20, Data Science & Statistic major
"The ability to connect with people close to the kind of roles I wanted to be doing as well as the fact that people were much more receptive when I reached out on Gaucho Network versus LinkedIn are the major reasons why I really like it," says the recent graduate, a Data Science & Statistics major. "I've always been super interested in tech and moving to the Bay Area, but being from San Diego, I didn't have many avenues of communication to the kinds of roles I was looking for after college. For me personally, Gaucho Network has been tremendously helpful in getting in touch with people in tech. I've already used Gaucho Network to help me get in touch with various product managers at different tech companies."  
It's true: for UCSB graduates in every field, the Gaucho Network is one of the best ways to get a foot in the door. Discover the unique benefits available only to Gauchos at GauchoNetwork.com.  
A Thriving Small Business Network Group Started With Just One Post On Gaucho Network. 
Trisha Jo Dumayas '18 just wanted to grow her network of business owners and form potential partnerships with other businesses, so she made a post on Gaucho Network. 
Scott Carper '98 happened to be tagged in a comment under the post by a friend. Dumayas, a Finance Mathematics and Statistics major, and Carper, a Communications and Law & Society double major, were then connected. After a few messages, it was clear to both of them that the lack of an official "Business" major at UCSB made it harder for people who go into the business field to find a community or network. 
"I feel like UCSB alumni that go into business have an interesting story for getting to where they are in business," Dumayas says. Dumayas and Carper began brainstorming ways to make a small business group a reality. A google form was made to collect contacts, as well as a few successful posts on various social media platforms. From there, an official small business group community and support system was launched. 
For the future of this Gaucho Network group, Dumayas and Carper hope to build genuine connections with Gauchos who can look to for help and guidance while also giving the same in return. "I think other Gauchos should be excited about [Gaucho Network] because it's one thing to go about business networking in various groups but it's another thing to do business networking with Gauchos, where you already share a common experience with them which I feel brings you closer," Dumayas notes. 
The duo are also working on a definitive list to gather Gaucho businesses in every area (real estate, marketing, insurance, law, advertising, accounting, etc.). Carper adds, "Gauchos support Gauchos...it will be super exciting to have a list that we can reference to find a trusted company and also support our gaucho family."
– Gianna Ross '20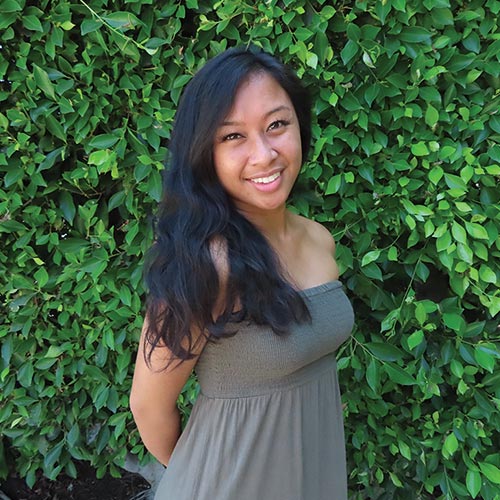 Trisha Jo Dumayas '18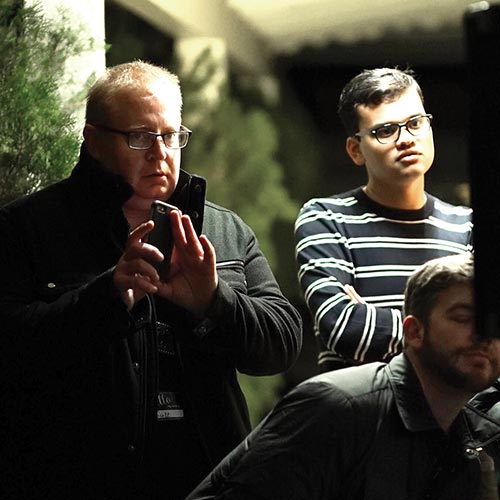 Scott Carper '98  (left)
From getting a job to giving a job, we've also got insights on how you can share information and opportunities at your company for fellow Gauchos. Through UCSB Career Services, you can connect with current students by hosting a virtual information session, participating in virtual career fairs, and connecting with student organizations. When the time comes, you can participate in the Gaucho Job Shadow Program to host students at your work site.
Gaucho Network, Handshake, and LinkedIn are valuable resources for job seekers and those with job opportunities to promote. We can help you reach a wide range of Gauchos – from current students to senior-level executives, and everyone in between.
Access these resources and more through the following links:
GAUCHO PROFESSIONALS EXPO
October 12-23, 2020
THE ONE PROFESSIONAL EVENT THAT'S VIRTUALLY IMPOSSIBLE TO MISS
From October 12- 23, you'll participate in career sessions led by industry veterans from technology, finance, entertainment, environment, and more. Be part of our new "Gauchos In…" initiative, a tailored program of events and opportunities where we'll connect you with alumni in your field for networking and career conversations.
You'll find topics relevant to your career status, from graduate school offerings to job search skills to interviewing and negotiating. Learn from some of the most accomplished experts in your field and connect with your peers for job leads, support and new opportunities. 
Improve your professional prospects EXPOnentially. 
Check our website often for the most updated information on speakers, sessions, and registration information.
Click here for more information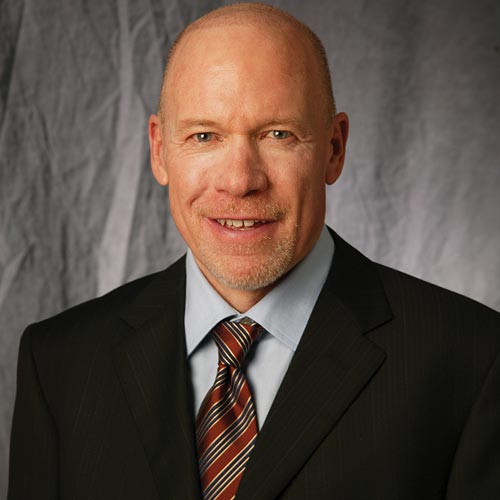 Monday, October 12, 2020
6:00 p.m.
The State of the Economy During COVID-19
Dr. Peter Rupert
Professor of Economics and Director of the UCSB Economic Forecast Project
Dr. Peter Rupert, Professor of Economics and Executive Director of the UCSB Economic Forecast Project (EFP), will distill data that has been difficult to understand during the changing pandemic landscape and offer insights into the scope of COVID-19's impact on the economy.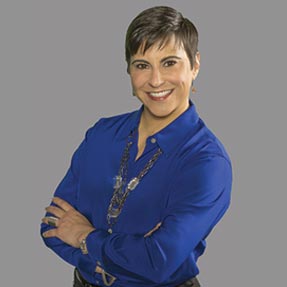 Monday, October 19, 2020
12:00 p.m. - 1:30 p.m.
Your Job Search During COVID-19
Dana Manciagli '82
President and Founder of Job Search Master Class
Has the global health crisis impacted your job search or employment status? Join Dana Manciagli '82, President and Founder of Job Search Master Class who will offer concrete tips to help you maximize your job search, identify job leads, and remain positive during times of change.
October 12-23, 2020
Topics of Interest
Connect with your fellow Gauchos during this two week event. 
Visit our website for the most updated details on speakers, session dates, times, and registration information.