Volleyball Season Spiked But Coach Has Big Win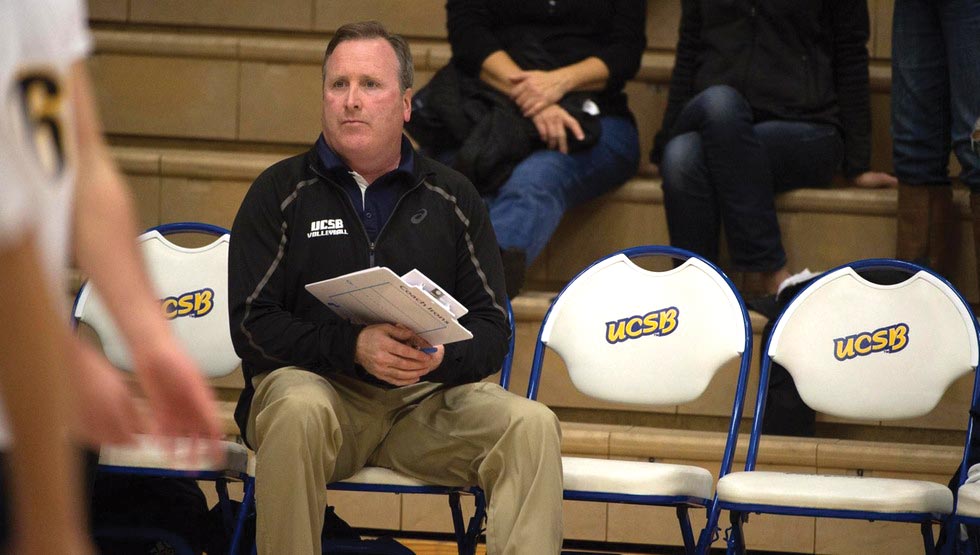 Coach Rick McLaughlin. Photo: UCSBgauchos.com
UCSB head men's volleyball coach Rick McLaughlin has been named the 2020 American Volleyball Coaches Association National Coach of the Year, becoming the first Gaucho volleyball coach in history to receive the award. Just prior to receiving the national award McLaughlin was the first Gaucho men's volleyball coach to be named Big West Coach of the Year. Before the season was halted due to the Covid 19 outbreak, the Gaucho men had amassed a 14-2 record and were a perfect 8-0 at their home court in Rob Gym. McLaughlin played collegiate volleyball at Loyola Marymount and later coached the men's team there. He is only the second men's volleyball coach in Gaucho history. In only his third season as head coach he led the team to the national championship game against Ohio State and lost a heartbreaker.
UC's Budget Takes Huge Hit
The UC Regents were told at their July meeting that the UC system suffered losses of $1.5 billion in the fiscal year ending June 30, largely as a result of the Covid-19 pandemic.
The losses were mostly at the UC's medical centers where elective work, which provides profits for the centers, was either cancelled or postponed.
As UC enters the new fiscal year Gov. Gavin Newsome has proposed cutting UC funding by 13 percent, forcing outgoing UC President Janet Napolitano to propose an overall 8.5 percent reduction of more than $120 million.
To achieve those budget reductions the UC Regents are studying possible salary cuts for UC's highest paid employees and staffing cuts at each campus. UC is the state's third largest employer so significant cuts will have ripple effects across the state economy.
At UC Santa Barbara Chancellor Henry Yang told the Alumni Association Board of Directors that the campus suffered more than $60 million in losses in the spring and summer quarters much of it due to refunds paid out to students who were moved out of the residence halls.
Jeff and Judy Henley Hall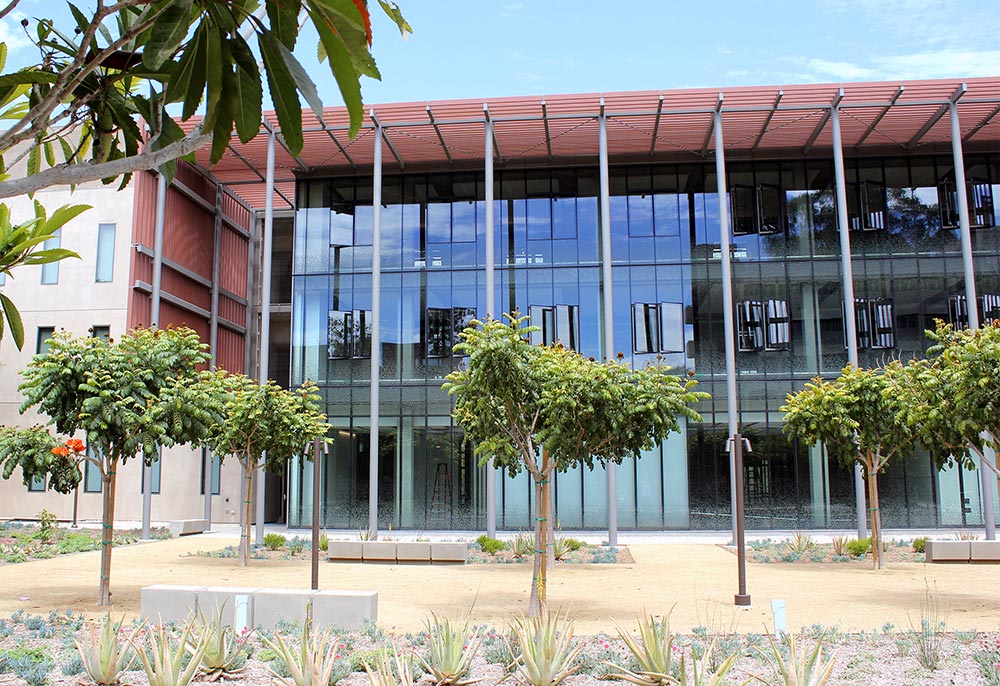 Henley Hall, which will be home to the Institute for Energy Efficiency, is ready to open in September. It is a result of a major gift from former Oracle board chairman Jeff Henley and his wife Judy.
Big West Fall Sports Is Covid Casualty
All fall sports in the Big West Conference, in which UCSB competes, have been postponed until 2021. Published reports indicate the fall sport might be cancelled altogether.
The impact will be on women's volleyball, men's and women's soccer, and men's and women's cross country. While a number of universities have called off fall sports like football, the Big West is noncommittal on whether fall sports will simply be played next spring or eliminated this year. It does not appear that men's and women's basketball, which are considered a winter sports, will be affected.
The silver lining is that many athletic departments that have been bleeding financially will win a short reprieve.