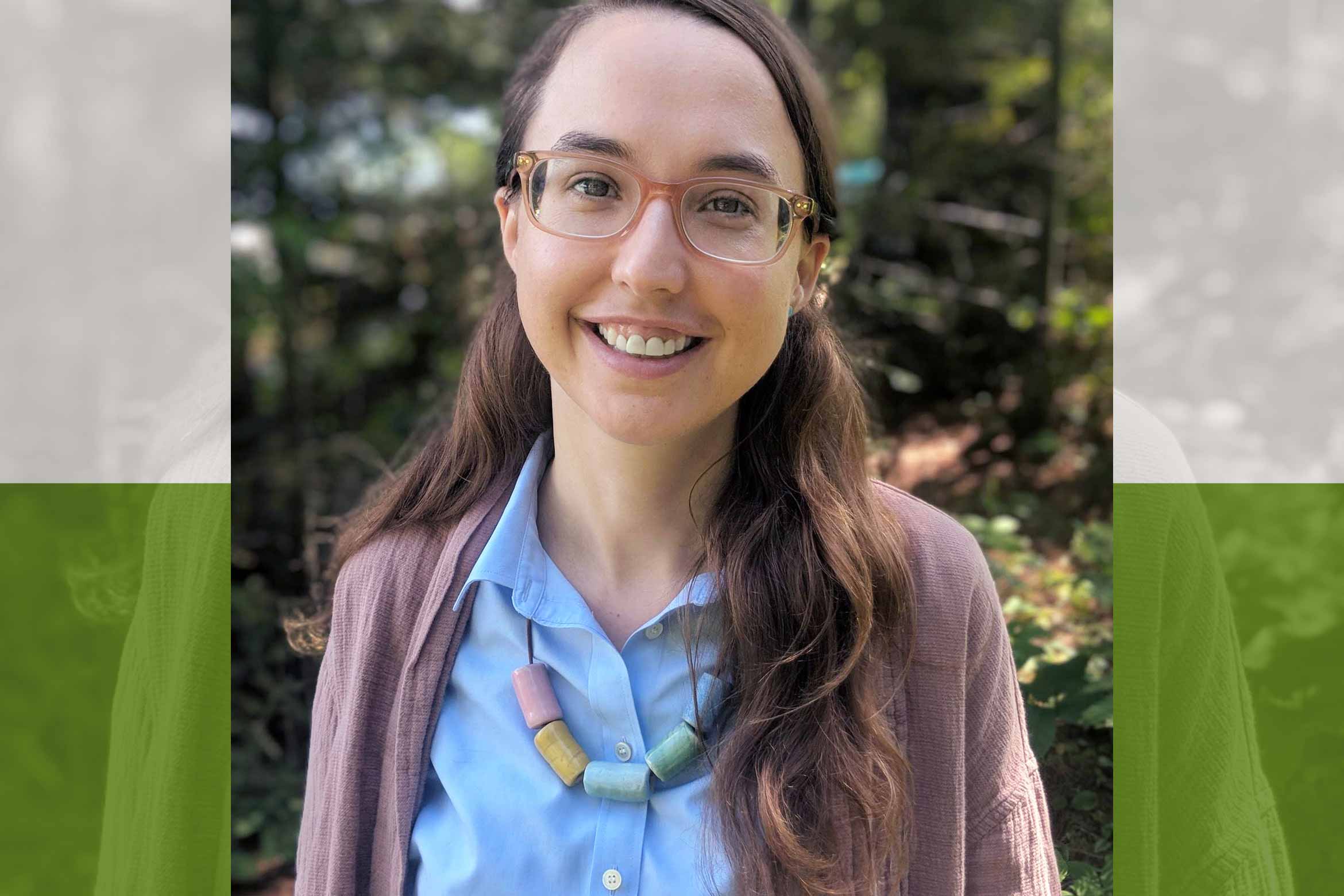 It's a Matter of Degrees
Assistant professor Leah Stokes is blazing a trail to boost public understanding — and influence public policy — on climate change.
From the forests and lakes of Canada to the glimmering coast of Santa Barbara, the environment has captured Leah Stokes' attention. Building a career devoted to saving it was never in question for the Toronto native and bona fide star among UC Santa Barbara's junior faculty.
An assistant professor of political science, Stokes focuses on public policy related to the environment, with special expertise in climate change. She has become an important and respected public intellectual on the topic, sought-after by the media, NGOs, think-tanks and policy groups alike.
She is a prolific writer on energy, climate and environmental politics, who has published in top journals and media outlets such as The New York Times, The Washington Post, The Los Angeles Times and The Atlantic.
"I explored many disciplines throughout my education, and a lot of different issues, but the through-line was always the environment and climate," Stokes said. "Through that lens I studied psychology, religion, science, and eventually landed in public policy and politics — mostly because I wanted to solve the problem and realized those are the biggest levers for action.
"I spent a lot of time in nature as a kid. I grew up canoe tripping, spending time in the forest," she added. "My concern for the natural world and my love for it is really where that interest comes from."
Arriving at UCSB in 2015, Stokes found the campus a perfect fit, offering both the natural beauty and the scholarly landscape to satisfy her interests.
"I was really excited about the focus on the environment here on campus, including in political science," said Stokes, who earned her Ph.D. in public policy at the Massachusetts Institute of Technology, and worked at the Parliament of Canada and Resources for the Future before entering higher education. "It is not traditionally a discipline that looks very much at climate or the environment or energy, but our department has a focus on environmental politics. The idea of colleagues across campus and in my department that specialize in the environment was really appealing to me."
Now in her fifth year at UCSB, Stokes in 2020 won the university's prestigious Harold J. Plous Award, given annually to an assistant professor from the humanities, social sciences or natural sciences who has demonstrated exceptional achievement in research, teaching and service.
She also published a book in 2020, "Short Circuiting Policy: Interest Groups and the Battle Over Clean Energy and Climate Policy in the American States" (Oxford University Press), which examines, with exhaustive research, the role that utilities have played in promoting climate denial and rolling back clean energy laws. It was named Best Energy Book for the year by the American Energy Society, and landed on the New York Times' list of Top 5 Climate Books.
To say that Stokes keeps busy is an understatement. She also launched a pod- cast in 2020, "A Matter of Degrees," that uses a narrative style and inter- views to tell stories about the forces behind climate
change — and the tools that could fix it. Aiming to help climate-curious listeners understand the climate story in a deeper way, Stokes and co-host Katharine Wilson—another author, teacher, strategist and scholar—explore the reality of climate denial and delay, the solutions that are available today, and why justice and equity are so central to the fight.
"I'm always working on lots of different things,"
said Stokes, a contributor to another 2020 book, "All We Can Save," a collection of essays by women climate leaders in the U.S. "I'm doing more and more public writing, and public reports and policy reports to influence the broader politics and dialogue on climate and energy."
To that end, she is collaborating with Sierra Club on a forthcoming report looking at electric utilities and their clean energy commitments. With current students, Stokes is also writing academic papers that look at energy utilities' role in promoting climate denial, and protests against wind energy. She has another project focused on California's public safety power shutoff policy as a way to mitigate wild-fires, looking at how the public is reacting to power outages.
"My work is about the politics of de-carbonization," Stokes said. "Climate change is happening now — we've already warmed the planet by 1 degree Celsius. So the view that this is an issue for the future is outdated. As we've seen through drought, fires and heat waves, it's a big threat today and there is so much more attention and focus on attacking the issue, certainly in California and I think that's the case more and more across the country.
"With Joe Biden's election, there is real potential to have a federal government that makes climate change a top priority," she added. "He has made clear that his administration will make it a priority and some of his early appointments have climate-oriented people in senior positions. I think there are a lot of reasons for optimism."