UCSB Continues On a Green Path
UC Santa Barbara has been named one of the top "green universities" in the nation by U.S. News & World Report
UCSB was listed as the 13th most environmentally responsible campus in the country. The methodology used to come up with the rankings included whether students on campus had a lifestyle that was both  healthy and sustainable; how well a school is preparing students for an increasingly green economy; and how environmentally responsible the school's policies are.
Only UC Santa Cruz finished higher among UC campuses in the rankings. Part of the rankings depended on student surveys of environmental education and policies on campus. More than 700 schools were studied with rankings given the top 50.
IV Church to Takeover Frat House
New to Isla Vista but not new to college towns across the U.S.
St. mark's catholic church in Isla Vista has announced it will be forming and managing a "Catholic Living" house in Isla Vista.
According to St. Mark's pastor John Love, the plan is to move into the building that was abandoned by the Sigma Pi fraternity and house approximately 30 students there next year. In recognition of health concerns, only 15 students will be housed there in the near future.
Love said the house will be a "no party, no drugs, no crazy loud noise zone and is designed specially for those who want to live in an intentional and respectful faith community environment. It is not exclusively Catholic, in fact I think of the first kids to join as a resident is Jewish."
He added, "The idea of these types of houses is not original and they already exist at dozens of college towns all over the U.S. I think the biggest one houses about 600 students at the University of Illinois."

Big West Cancels Fall Sports
The Big West Conference, in which UC Santa Barbara competes on a Division 1 level, has announced it will not conduct fall sports in 2020-21
The cancellations mean men's and women's cross country, men's and women's soccer and women's indoor volleyball will not be scheduled for 2020-21. The decision by the Big West Conference Board of Directors does not impact fall sports unaffiliated with the Big West.
"Protecting the health and safety of our student-athletes and following public health guidelines are our top
priorities," Big West Commissioner Dan Butterly wrote in a Dec. 10 press release.
The press release indicated the decision was a unanimous one for the Big West directors and was influenced by the cost of implementing health and safety protocols at a time when most teams in the Big West are facing financial pressures.
Big West men's and women's basketball have begun their abbreviated fall schedules but without fans in the arenas. The Big West indicated it would continue to monitor and evaluate the Covid-19 protocols and test results for men's and women's basketball.
Depending on the success of those protocols, the Big West will decide in January 2021 whether to  schedule spring sports in 2021.
You Can Be A Cutout
Gaucho basketball fans have an opportunity to be in attendance at this season's men's and women's basketball games. The UCSB Athletic Department is selling cardboard cutouts with fan's faces to be placed around the Thunderdome. The cost is $50 and fans can select the location of their cutout.
To get more information go to the UCSB "Fan Cutout Program" on the athletics web site. Fans need to provide a vertical photo from the waist up. The athletics department will be placing cutouts of famous Gaucho players, coaches and administrators around the Thunderdome.
Due to Covid-19 restrictions, no public attendance will be allowed at UCSB basketball games.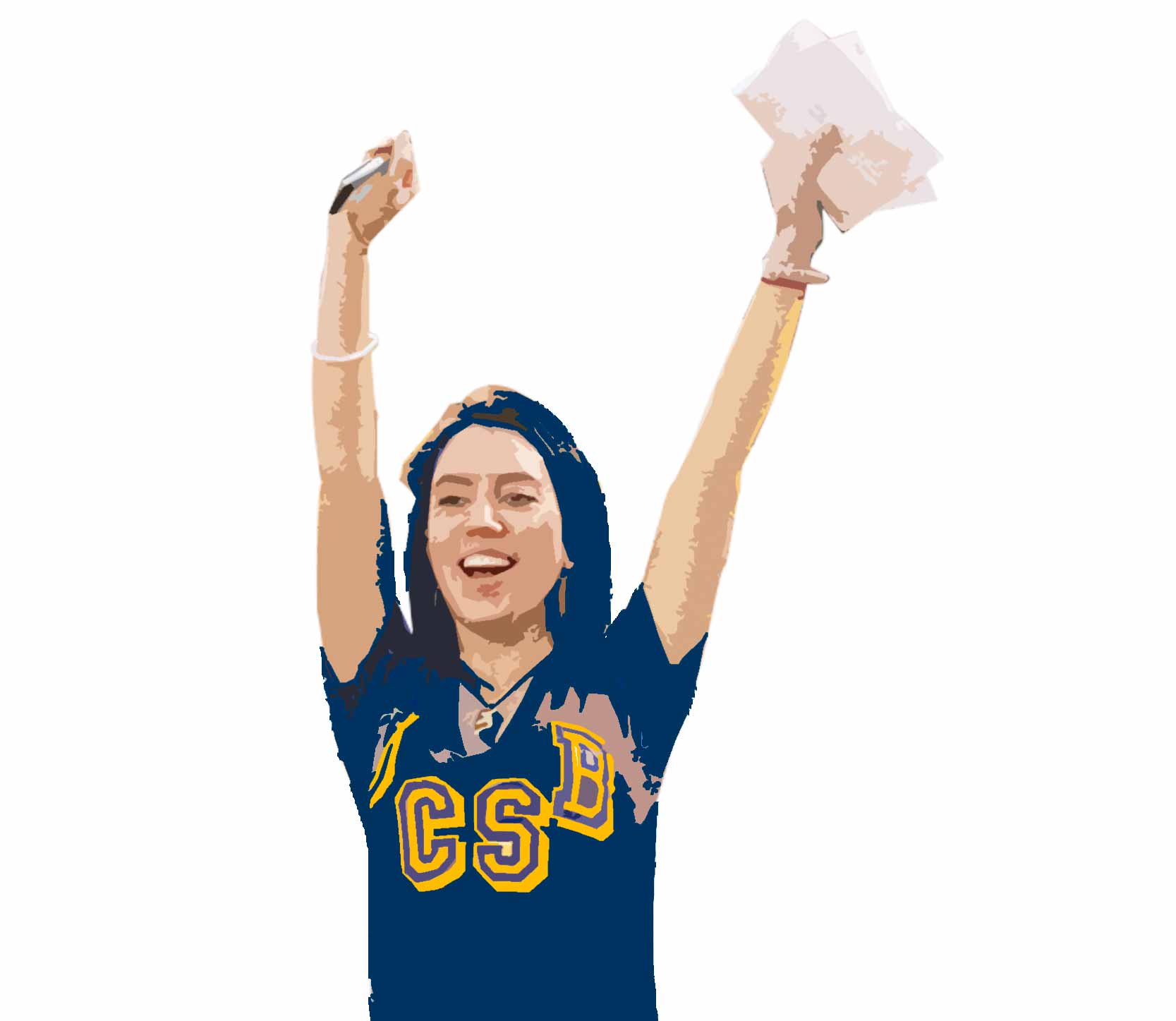 Ground Broken on New Tennis Stadium
Construction has begun on the new Arnhold Tennis Center, a $5 million complex that will include new state-of-the-art tennis courts, dressing rooms, and a team lounge
The Arnhold Tennis Center is being funded by John and Jody Arnhold. John Arnhold is a 1975 English alumnus who had a successful career in New York finance. He has been an avid supporter of the team and unofficial assistant coach for a number of years. He is the former chairman of the board of the International
Tennis Hall of Fame.
The complex is expected to be completed before the end of 2021 and is being constructed on the site of the old Rob Gym tennis courts behind the new ICA building. The complex included six new courts, two refurbished courts, seating for up to 300 fans and a 1,860-square foot team building. That building will include locker rooms, storage and a team lounge.
The men's and women's tennis teams will begin their new season on Jan. 4 with an 18-match schedule.
Halloween Gives Up Ghost To Covid
Covid pandemic gives way to quietest IV Halloween in years
Isla Vista saw one of its quietest Halloween's in history this year. The Covid 19 pandemic and the sudden surge in positive cases put a damper on large gatherings. It did not hurt that the county of Santa Barbara put extra teeth into a health order banning large gatherings. Sheriff's Department Community Services Office Justin Schroeder called the Halloween weekend in Isla Vista "super mellow." He noted that there were fewer arrests and citations than on a normal school weekend: 20 citations and two arrests.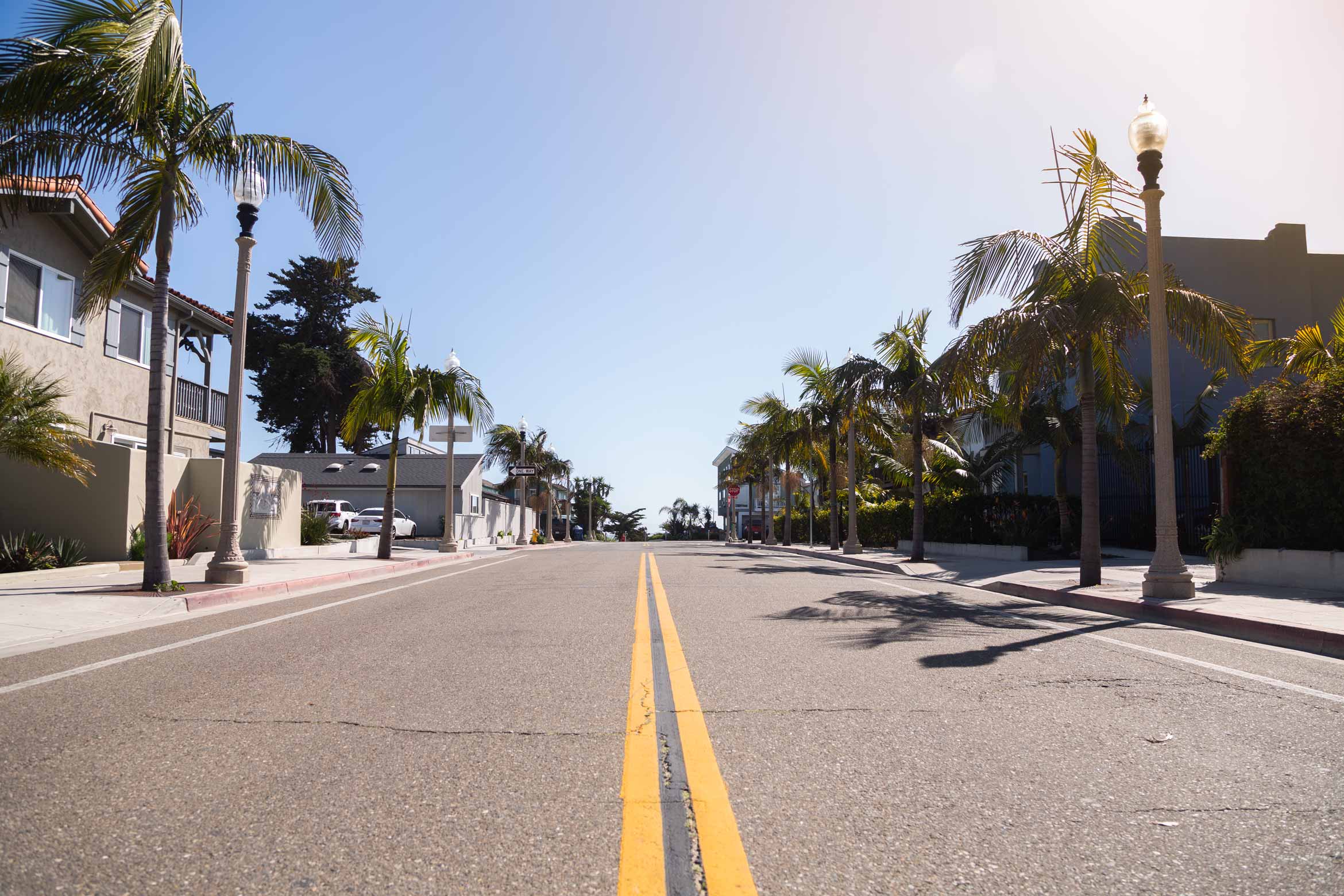 The UCSB Police Department noted it made one arrest for DUI.
Local TV station KEYT proclaimed that "Halloween wilts into the ghost of its past" in Isla Vista. The UCSB Associated Students and the Isla Vista Community Services District both put on virtual Halloween programs, including a $1000 prize for the best Halloween decorations.
In the weeks leading up to Halloween a number of Covid 19 cases were reported in fraternities and sororities, leading local public health officials to warn that unless behavior changed there would be a major outbreak in Isla Vista.