A Black Vision of Change
October 12-14, 2018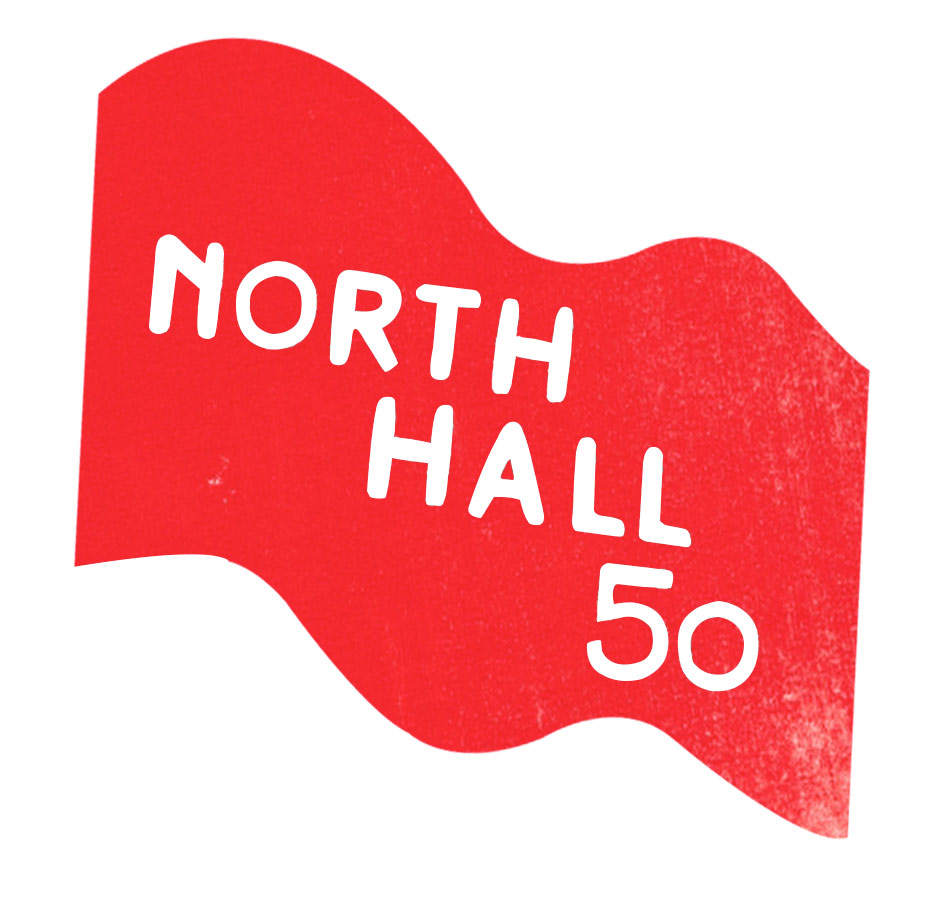 UCSB Alumni and the Department of Black Studies of the University of California at Santa Barbara are proud to announce our fall celebration North Hall Takeover 50 Years After honoring the 12 students who, on October 14, 1968, took over the North Hall building to demand change in the curriculum and climate on campus for Black students. In response, then Chancellor Vernon Cheadle began a process of institutional change that resulted in the founding of the Department of Black Studies, the Chican@ Studies Department, the Center for Black Studies Research, and eventually the Departments of Asian American Studies and Feminist Studies with other research and curricular apertures to study inequality and a multicultural world. The energetic vision of these original 12 students also embodied the hope that all Black students in the state of California would have an excellent chance to attend its flagship university system in a world free of racism, fascism, and misogyny that nurtured equitable, spiritually meaningful lives. This conference is an opportunity not only to reflect on the importance of the North Hall Takeover, but also to think seriously about how we can create a better future for Black students, and consequently for all students, at the university.
The conference is organized by Jeffrey Stewart, professor of Black Studies, and will be held on the weekend of October 12-14, 2018 at UC Santa Barbara, in coordination with the UC Santa Barbara Alumni, Admissions Office, Division of Social Sciences, Educational Opportunity Program, MultiCultural Center, Housing, Dining & Auxiliary Enterprises, UCSB Library, Center for Black Studies Research, Office of the Executive Vice Chancellor and the Office of the Chancellor. Accordingly, this conference encourages past, current and prospective students to attend to help us explore ways in which the university can give students the knowledge they need to make a difference in their communities in terms of social medicine, cultural awareness, and human sustainability.
The highlight of the conference will be a keynote dinner on October 13 with Danny Glover, Actor and Humanitarian. Mr. Glover will reflect on the importance of social commitment along with individual success in a life well-lived. We welcome the public, students, and professionals at large seeking social innovation and livability through the lineages of progressive education.
Save the date: October 12-14, 2018 
On the campus of the University of California at Santa Barbara.
To register visit: https://blackvisionofchange.eventbrite.com
North Hall 50 logo: THE WINTER OFFICE, Copenhagen, 2018
Full Program of Events
Location: Corwin Pavilion and MultiCultural Center, UC Santa Barbara
Friday, October 12
5:30 pm
Welcome Reception
MultiCultural Lounge
7:30 pm
Concert
Fendika, music group from Addis Ababa, Ethiopia
Saturday, October 13
9:00 am
Breakfast
Corwin Pavilion
10:00 am
Admissions Welcome
Corwin Pavilion
Lisa Przekop, Director, Admissions,
and Marcus Mathis, Asst. Dir. of Diversity, Admissions
10:30 am
Conference Welcome: The Knowledge Revolution After North Hall
Corwin Pavilion
Jeffrey Stewart, Professor of Black Studies
Aida Hurtado, Professor & Luis Leal Endowed Chair of Chican@ Studies
John Park, Professor of Asian American Studies
11:00 am
The "Talented Tenth" Today
Corwin Pavilion
"The Doctor as Changemaker at the Martin Luther King, Jr. Hospital in Los Angeles"
Stanley Frencher, Jr. M.D., M.P.H. Assistant Professor, UCLA Medical School and Medical Director of Surgical Outcomes and Quality, Martin Luther King, Jr. Community Hospital
11:30 am
Panel: A Black Vision of Change at UC Santa Barbara, 1968 and 2012
MultiCultural Center Auditorium
"State of Black Life on Campus, 1968"
Moderated by Aaron Jones
Stan Lee, North Hall Activist, 1968
"Why the Need to Bring the Racial Conditions of UCSB to the Chancellor's attention in 1968?"
Tom Crenshaw, North Hall Activist, 1968
"Why the Need to establish a Black Studies Department on campus in 1968"
Murad Rahman, North Hall Activist, 1968
"Bringing Black Students' Demands to the Chancellor's attention in 2012"
Alexis Wright, 2012 Activist and Financial & Work Study Analyst, UCSB
12:30 pm
Lunch
Corwin Pavilion
MultiCultural Center Lounge Workshop:
Black Women, Gender, and the Work of Liberation
Discussion Leader: Tiffany Willoughby-Herard, Associate Professor of African American Studies, UC Irvine
1:15 pm
Panel: Write the Next Chapter
MultiCultural Center Auditorium
Moderated by Vilna Bashi Treitler 
Chair, Department of Black Studies, UCSB
"Current State of Black Social, Political, Educational and Economic Attainment in the US"
Trevon Logan, Professor and North Hall Chair in Economics, UC Santa Barbara
"Criminalization of Black Youth in and out of the California School System"
Victor Rios, Professor of Sociology, UC Santa Barbara
Yoel Yosief, Political Director, Afrikan Black Coalition
"What role should the Center for Black Studies Research play in enhancing Black Student Success at UCSB?
Sharon Tettegah, Director, Center for Black Studies Research, UC Santa Barbara
2:30 pm
Admissions/Alumni Reception
Corwin Pavilion
3:30 pm
Intergenerational Alumni and Student Dialogue
MultiCultural Center Lounge
Moderators: Dalton Nezey, North Hall Activist 1968 and Mariyah Lewis, President, BSU, UCSB
5:00 pm
Private Reception for Sponsors
6:00 pm
Dinner
Corwin Pavilion
Keynote Speaker:
Danny Glover, Actor/Humanitarian
Moderated Keynote Q&A (ticketed event)
7:00 pm
Lois Mahalia
Jeffrey's Jazz Coffeehouse Vocalist Accompaniment
8:00 pm
Close
Sunday, October 14
9:00 am
Breakfast
MultiCultural Center Lounge
9:30 am
Alumni Discussion
Where Do We Go From Here?
10:30 am
Walk to Ethnic and Gender Studies Collection, UCSB Library
Exhibit curated by Kynita Stringer-Stanback, Black Studies Librarian, UCSB, assisted by Alyssa Frick-Jenkins, UCSB Student
11:00 am
Walk to North Hall – Procession led by James Johnson (Rashidi) and Booker Banks, North Hall Activists 1968
12:00 pm
Close