For Autumn Strier '95, serving families with critically ill kids is "a moral imperative"
Story by Samantha Stopol '18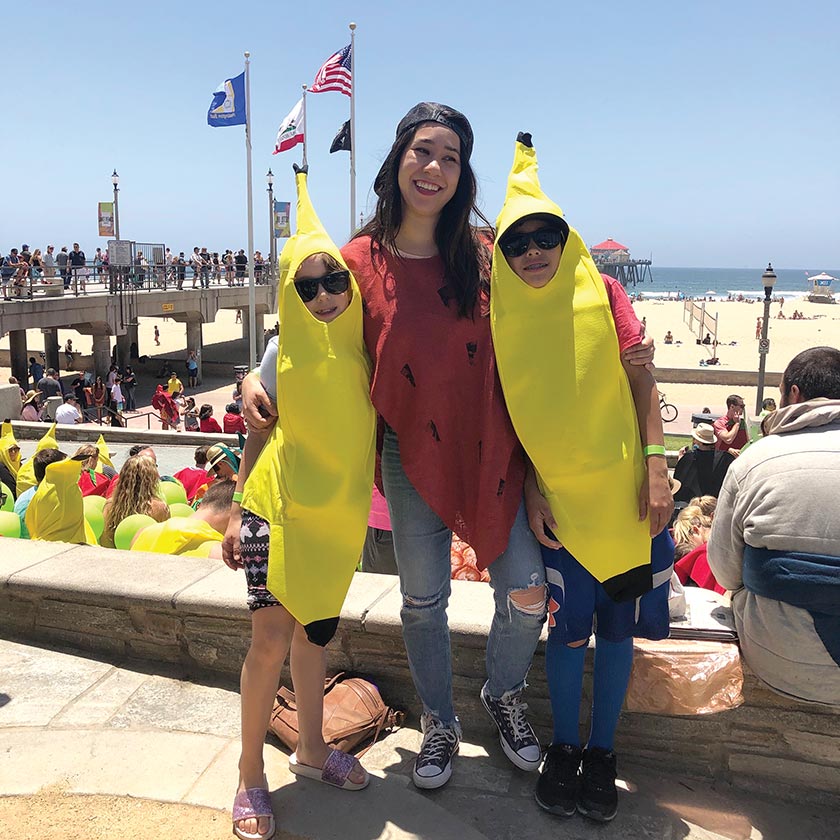 Next to the Huntington Beach Pier this June, over 800 people dressed in fabric bananas and strawberries, cardboard avocados, paper bag potatoes, and green balloon grapes attempted to beat a world record for the number of people dressed as fruits and vegetables. Proceeds for this fundraising event went to Miracles for Kids, a non-pro t supporting low-income families with critically ill children.
Over the past 15 years, the organization's CEO, Autumn Strier, '95, applied business skills she developed while working in government and on Wall Street to build Miracles for Kids from the ground up. In 2004, she left a position as the Statewide Public Policy Manager for the National Multiple Sclerosis Society New Jersey chapters. The same year, Strier began shaping Miracles for Kids out of a conference room at her co-founder Curtis E. Green's mortgage company with her two-year-old running around.
"I didn't know anyone, I had no reputation, I had no history. So that's definitely an interesting way to begin," Strier laughs.
The charity focuses on three to four key events a year that provide unique experiences for donors. Strier says standout experiences attract high impact donors and provide the ROI they need to operate with a lean team. The events also foster long-term connections with the business community. Costa Mesa based luxury menswear designer David Heil, who has out fitted Kobe Bryant, Robert Downey Jr., and Elon Musk, first became acquainted with Miracles for Kids when a client brought him to the Night of Miracles gala. Now Heil serves on the nonprofit's board of directors.
Strier first delved into the nonprofit world through local volunteering as an undergraduate at UC Santa Barbara. After graduating with a political science degree, she spent a year helping to start the Nonprofit Support Center of Santa Barbara. The center provides training resources to other nonprofits seeking to improve efficiency. Strongly believing in education, Strier left for New York University the following year to complete her Master of Public Administration degree. She got her grounding on the East Coast working as a policy analyst for the City of New York and structuring debt for governments and nonprofits at Morgan Stanley.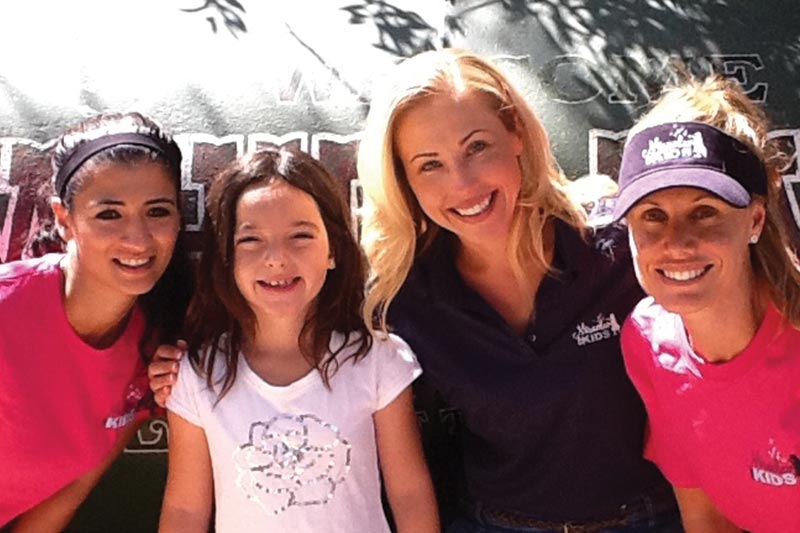 For Strier, the lack of long-term options for low-income families with a critically ill child presented a moral imperative to build Miracles for Kids. The families that the nonprofit serves are at or below the poverty line ($24k a year for a family of four). Often relying on short-term aid while hoping for future cures, families face the day-to-day reality of a child in and out of intense treatment, compounded by the prospect of food insecurity and eviction.
Four-year-old Zoe Hunter and her mother Suzanne had a normal life until 2008. In March that year, Zoe received a harrowing diagnosis: Ph+All, a subtype of Acute Lymphoblastic Leukemia. Doctors told Suzanne that Zoe, whose name means "life,"had a low chance of survival.
Zoe went through rounds of chemotherapy, weekly lab visits, monthly infusions, and extended hospital stays for complications. Unable to work full time and care for Zoe (who could not attend day care due to her low immune system), Suzanne lost her job and entered foreclosure on their home. The two moved in with Suzanne's parents, but at the height of the financial crisis in 2009, her parents lost their business and home. High medical deductibles consumed Suzanne's part-time work earnings and left her struggling from month to month.
Miracles for Kids Bill Pay program helped Suzanne with car payments, which provided a lifeline for hospital trips. Its Fund-a-Family program helped cover rent, while its Basket of Miracles Program delivered fresh food and other basic necessities quarterly. Today, after years of treatment and support from her family and Miracles for Kids, Zoe is cancer-free and a cheerleader at her high school. Suzanne was able to return to school and now has a Bachelor of Science in Management Degree from Pepperdine University.
Miracles for Kids supports about 200 families at a time, often over several years. Strier led the nonprofit from the $30k left over from her co-founder's employee donation fund to about $3 million in assets and $3.3 million in annual revenue. Their main asset is a 12- unit apartment complex that houses families who face homelessness. Strier explains that many housing organizations turn families away when they see children attached to medical equipment because of the high liability. The complex, located less than a mile from the Children's Hospital of Orange County (CHOC), was completely renovated by about 100 sponsors in the community.
As a student at UC Santa Barbara, Strier took advantage of opportunities such as working for the alumni fund and serving as a student representative. Off campus, she dedicated time to the Transition House, which helps survivors of domestic abuse, and worked for the city of Carpinteria.
Now she has learned that it is important to prioritize instead of trying to do everything. "We have one life," she reflects. "You have to find what matters most. After my family, it's Miracles for Kids."