Global Gauchos connects with UC Santa Barbara Alumni doing extraordinary things all over the world. From continent to continent, the spirit of Gaucho community continues to grow worldwide. Learn the stories of  Gauchos abroad and how UCSB has supported their journey.
Tony Hewitt '07 Biological Sciences
Upon graduation from UCSB in 2007, I traveled down the 101 to Los Angeles, where I worked as a consultant advising biopharma companies on global commercial strategy. After several years and employers, I had an abrupt epiphany that something was missing, and felt compelled to leave everything behind and pursue my passion for wildlife conservation. In July of 2018 I left on a one-way ticket to Zululand, South Africa to volunteer. After some fortuitous circumstances, I found myself working as an elephant and rhino monitor for the provincial parks board at the iSimangaliso UNESCO World Heritage Site.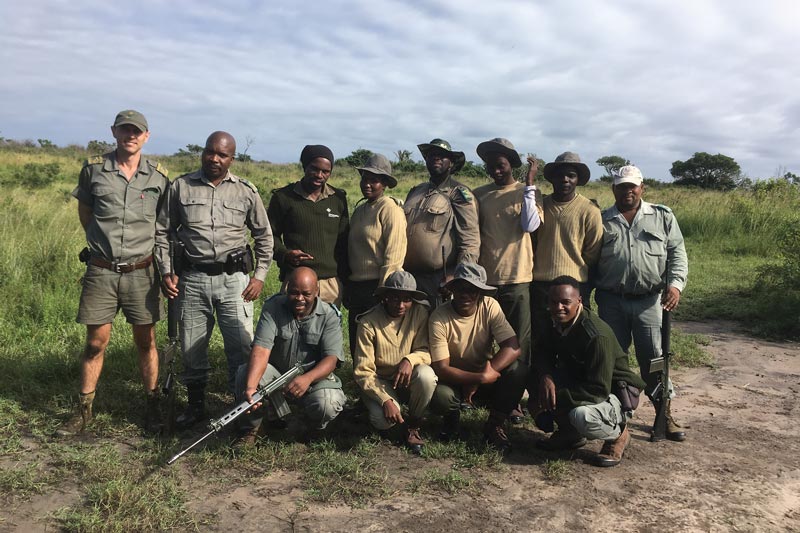 In this role I was involved in tracking priority species, conducting game counts, contracepting elephants, investigating crime scenes, de-horning rhino, and community and guest relations. After nearly 2 years in South Africa I made the difficult decision to return to the States.
I am now working as a director of value and access for a biotech company in Seattle helping patients with blood cancers. Conservation is a life-long endeavor, and aside from a sustainable lifestyle, I continue my work as an ambassador for the Woodland Park Zoo and citizen scientist for Seattle Audubon.
UCSB is a recognized leader in life science research and sustainability and it was there where I nurtured a childhood love for wildlife; I am forever grateful for an education that facilitated my time in Zululand.
Katie Rattray '04 Art History
The summer after graduating UCSB with a degree in Art History I travelled to Europe and my love affair with travel began. I spent the following years backpacking through Southeast Asia and China, while also starting a career. In those early days of travelling and working, I realised that marketing would soon be my calling. My degree in Art History taught me how different cultures used art as a form of communication. I knew I wanted to further my education in marketing while also learning about different cultures. I ended up getting my Master's degree in Marketing and International Business from the University of Sydney in Australia.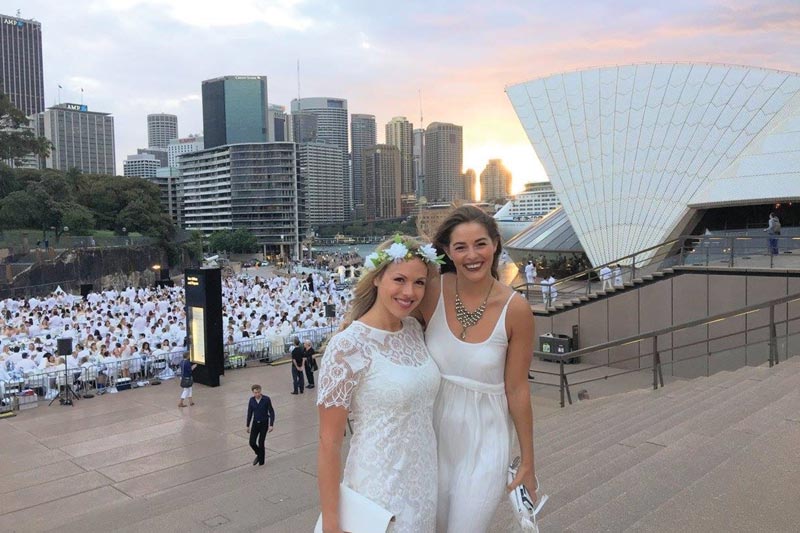 Australian Universities are a bit different in that Australian students usually attend the local University in the city they grow up in and live at home while they attend school. Whilst I loved my program and time at Sydney "Uni", I wouldn't trade my college experience living in the community of Isla Vista for anything and often fondly think of my years there. I love to brag about my fun times at UCSB to my Aussies colleagues and friends, showing them pictures of where I went to school.
I ended up meeting my Australian husband in class and here it is 13 years later, I am still proud to call Australia home. I work in Marketing for Australia's biggest telecommunications company and live on northern beaches of Sydney with my husband and two young children. My sleepy beach neighborhood often reminds me of my time living near the beaches of UCSB, especially on foggy mornings. I am lucky to often have my UCSB roommates and sorority sisters visit me, and introducing them to some of our local favorite dishes like meat pies and fish and chips. I am able to regularly travel to California, which will always be home in
my heart.