Global Gauchos connects with UC Santa Barbara Alumni doing extraordinary things all over the world. From continent to continent, the spirit of Gaucho community continues to grow worldwide. Learn the stories of  Gauchos abroad and how UCSB has supported their journey.
 
Marjan Riazi, Environmental Studies '12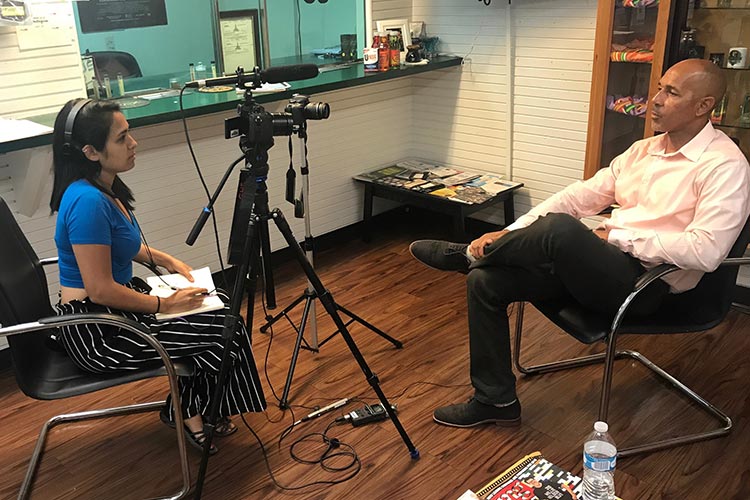 I called UCSB home for nearly a decade. I grew from a bright-eyed out-of-state FSSP student into a degree holding staff member.
One of the roles I treasured most was advising the student organization "Life of the Party," enabling me to support a few generations of Gauchos. At the end of my first year on staff, in arguably one of UCSB's darkest hours, I witnessed the campus at its most generous and it led me to my current path. In what is now known as the Isla Vista Tragedy, I used media to provide safety information and resources while cultivating connectivity. I watched our global Gaucho community heal together. I met families of students we lost. I realized I had an opportunity to use my voice for something much bigger than me. In an unexpected turn of events, I took the lessons learned from the tragedy, coupled with my desire to uncover truth and my experience as an educator, and enrolled in NYU's News & Documentary masters program. 
UCSB nurtured and empowered me in countless ways, preparing me for a career I didn't anticipate. Through the growth and mentorship I experienced there, I have become an award-winning filmmaker with an NBC internship under my belt. With a background in drug education and social justice, I produced a documentary about racial equity in California's cannabis industry, and in two short years, this film has taken me from Colorado to London and back to UCSB for my California premiere at the MCC! After all this, I am still proudly rooted in the community that brought me up, and I'm a Gaucho 'til I die.