Ten spectacular miles south of the UC Santa Barbara campus is the beachside community of Carpinteria. A throwback to the easygoing, sedate beach towns of the 50s and 60s. Problem is, some people say, it stinks.
Stinks as in cannabis stink. Skunky stink. Stink that permeates the classrooms of  the local high school. That stink has turned Carpinteria into an internally divided community in the national spotlight.
Story//George Thurlow '73  Photos//Courtesy Autumn Brands
In the middle, a handful of Gauchos who see cannabis as a future agricultural powerhouse in California and its beneficial attributes as a potentially huge new medical revolution.
Tina Fanuchi-Frontado, '90, relaxes in the living room of her country style home on the outskirts of Carpinteria. For decades she has been a leader in the non-profit world of Santa Barbara County. Her resume reads like a Who's Who of charitable organizations, from health to education to community festivals.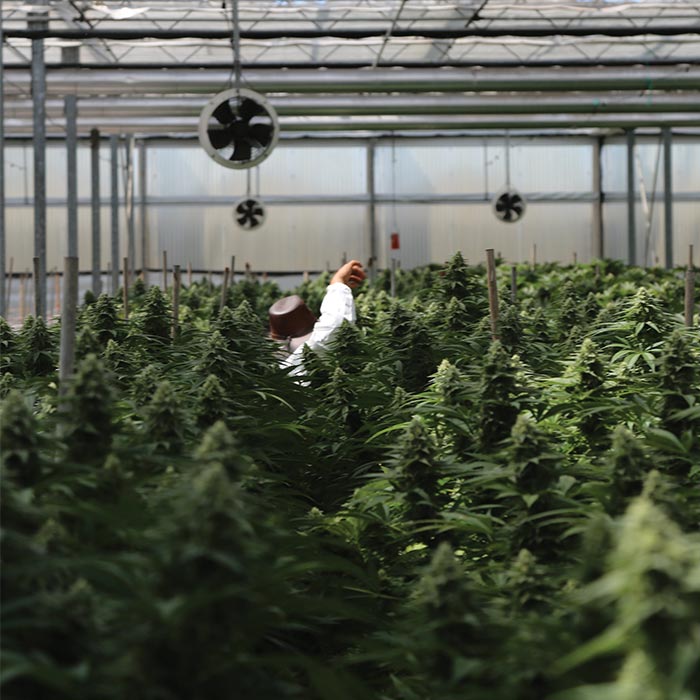 That experience and the personal pain she went through with the loss of a brother to AIDS, her mother to cancer and her father to heart disease led her to found KopSun, a medical marijuana resource.
It has also led her to take the lead in the community debate over marijuana. She has become a formidable advocate and its champion.
"Most people think this is about joints," she explained. "That is so passe."
"This new legal industry now offers those suffering a variety of ways to utilize the benefits of cannabis, from tinctures, to edibles to balms to pain patches and much more."
It was a lesson she learned from treating her father who went through the entire pharmacopeia of drugs for pain relief as he struggled with heart disease that left him in agony and with anxiety and insomnia. "I learned how to dose cannabis with my dad. It made his life so much better." Her brother and her mother found that cannabis provided immediate benefits. (Her mother was something of a legend in Carpinteria. She owned and operated the town weekly newspaper.)
KopSun now holds regular seminars called Leaf Learning to educate the community on the benefits of CBD, THC, CBG and CBN as well as the difference between hemp and cannabis CBD.
Fanucchi-Frontado told the local Santa Barbara News Press, "Those who have cared for family will go to hell and back to find the best treatment. We spend days and weeks and months going to doctor appointments and wanting nothing more than to provide comfort. I found it infuriating when we finally tried medicinal marijuana that it was some alternative treatment. It should have been the first choice."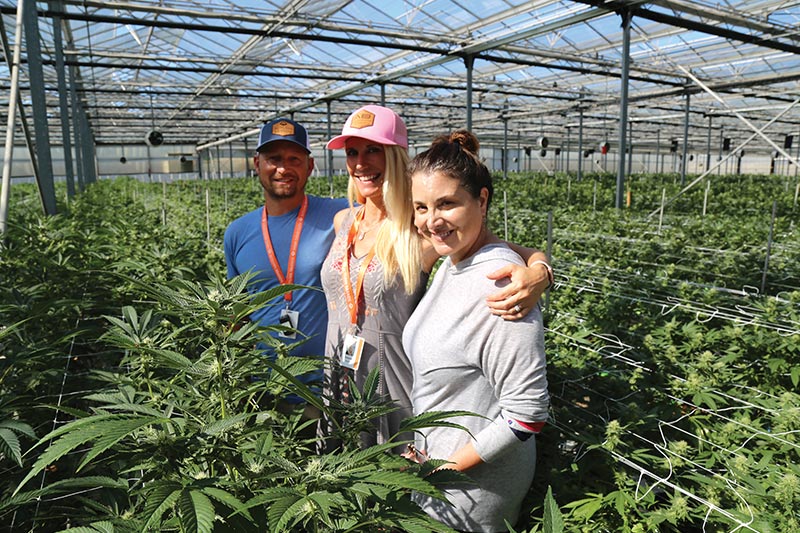 The Gaucho Growers
The county of Santa Barbara now holds 30 percent of all cannabis cultivation licenses in the state of California. The Carpinteria Valley is now the home to 9 percent of California licenses eclipsing even Humboldt County, long the center of illegal marijuana harvesting. At three to five crops a year from each greenhouse, the potential revenues to the region and to state and county tax  coffers is immense.
Ironically, much of the cannabis is now being grown by fifth and sixth generation Dutch growers who came to this valley decades ago to grow cut flowers. But the cut flower industry was decimated by cheaper imports from South America and so the conservative Dutch turned to cannabis.
Walk across the street from Fanuchhi-Frontado's house and you enter one of the medium size cannabis greenhouse enterprises operated by longtime Dutch growers and two UC Santa Barbara graduates, Autumn '04 and Abe '02 Shelton.
Inside the opaque walled greenhouses, which are open to natural sunlight, are row upon row of cannabis plants. From tiny cuttings, to mature flower heavy plants, to the a small grove of the "mothers," from which clones are cut, the operation is smooth and efficient. A small crew is harvesting plants in one area while bud trimmers work in another.
The Shelton partners, the Brands, are fifth and sixth generation growers and as Autumn notes, "we grow cannabis similar to Gerber daisies." She adds that the Autumn Brand operation is pesticide free and that all the cannabis produced here is subject to rigorous state testing. It also is tracked, with each cannabis plant bearing a bar code to track it from greenhouse to retailer.
Growing cannabis in the Carpinteria Valley has huge potential. As many as three to five crops a year can be coaxed from the greenhouses. But unlike other types of farming, cannabis has complicated and thorny issues surrounding its production.
Their cannabis is sold in shops throughout California and carries such rich monikers as Banana Dawg, Chocolate Hash Berry and Dream Walker. The varieties contain various mixes of sativa or indica strains, which produce different types of highs. The most popular strains among Autumn Brand buyers: Strawberry Banana and Sour Diesel. Autumn's favorite: Chem Dawg.
Growing cannabis in the Carpinteria Valley has huge potential. As many as three to five crops a year can be coaxed from the greenhouses. But unlike other types of farming, cannabis has complicated and thorny issues surrounding its production. Running a normal business is challenging," explained Autumn, who majored in psychology and Italian at UCSB. "But running an agricultural business in a new and developing industry that is highly regulated, still writing and interpreting the rules at the state and local levels, federally illegal, and developing a brand and consumer packaging product that is limited to only specific California retailers is beyond difficult." 
She concluded, "This is by no means for the light at heart."
Like other California jurisdictions Santa Barbara County is trying to determine how many acres of cannabis should be approved, where it should be grown and then how it should be sold. Because Carpinteria has become one of the fastest growing cannabis regions in the state, the public controversy over land use has been intense.
Much of the criticism is focused on yet another Gaucho, county supervisor Das Williams '05 MES , who helped write the county pot ordinance.
But Fanucchi-Frontado is adamant that cannabis is going to become a revolutionary health product as well as a product that will soon have the same type of consumer cachet as Napa Valley wine. 
"You don't want Santa Barbara County to be the "Pot Capital of the World,"" she explained. But you do want Santa Barbara cannabis to get "top dollar."
All three Gauchos agree that their time at UCSB shaped them into pioneers and risk takers. "It was the best experience of my life," said Fanucchi-Frontado. "It is not about what your major was," added Autumn. "It's about the education itself. UCSB taught me to organize my time and responsibilities. Most importantly, it taught me how to think on micro and macro levels."
In the years after Prohibition, states, counties and cities grappled with how to license and sell alcohol. For decades there was a hodgepodge of rules, from dry counties to state operated liquor stores. 
Today craft beers, trendy wines and locally distilled spirits entice consumers to sip and enjoy.
Cannabis will take a while to get right. In the meantime, Autumn Brands motto will greet a new generation of consumers: "Inhale, Exhale, Smile."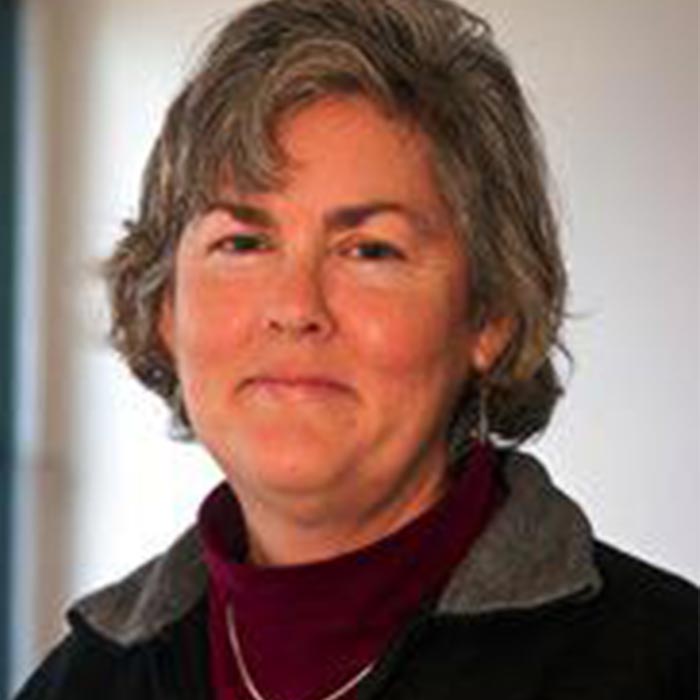 UCSB Professor Questions Cannabis Stink Controls
The volatile issue of wafting cannabis stink in Carpinteria has been temporarily blown away.
Using a secret formula of various oils and natural ingredients a company called Byers Scientific and Manufacturing has installed air purifiers throughout the cannabis grow operations. These purifiers emit a patented formula called Ecosorb CNB 100.  Ecosorb's ingredients mix with cannabis odors and cover the pungent skunk smell.
But the process has caught the eye of UC Santa Barbara Bren School Professor of microbiology Patricia Holden, who has become a player in the conflict between growers and the community.
In a lengthy letter to the Santa Barbara County Planning Commission she warned that the odors and emissions from cannabis operations could degrade air quality but she also questioned the potential health impacts of the use of Ecosorb's mixture.
She asserted that the current use of spray emitters outside of cannabis greenhouses "ignore the need to not just eliminate noxious odors, but to protect the public from the related and concurrent environmental pollution which could result from the commercial cultivation of cannabis."
Pointing to her degree in engineering, she further questioned how the Ecosorb systems are set up outside of greenhouses. "The question is that around the greenhouses we don't know what the air is made up of. There is no engineered design and we are not told what is in the [Ecosorb] soup. What are they spraying in the air?"
Ecosorb, whose compounds are used around refineries, waste treatment plants and other noxious odor emitters, has said its formula is a trade secret. On its web site it promotes its Ecosorb CNB 100 as containing purified water, surfactant, and natural plant oils. This compound doesn't mask the smell of cannabis it actually combines with the cannabis oils (called terpenes) and neutralizes the skunky smell, according to the web site.
The company founder, Marc Byers, has expressed frustration with the complaints about his product. He told the Santa Barbara County Board of Supervisors, "I could have God himself come down and say it is safe and they'd still go, 'Yeah but.'"
That comment especially irked Holden. She concluded, "As environmentally intelligent as this area is, if we are going to do something to control these emissions we should know what is going on."
So you want to major in…
If you want to get a degree in cannabis you can now enroll at Maryland University's School of Pharmacy which will be offering a master's degree in medical cannabis.
At Cornell they are just taking a quick puff: the Ivy League campus will be offering a course in cannabis called "Cannabis: Biology, Society and Industry."
UC Davis is putting on its thinking cap with a new research program with Biopharmaceutical Research to look into cannabis for the benefit of law enforcement, health care providers and scientists. To add luster to their thinking, they are establishing a cannabis and hemp research center.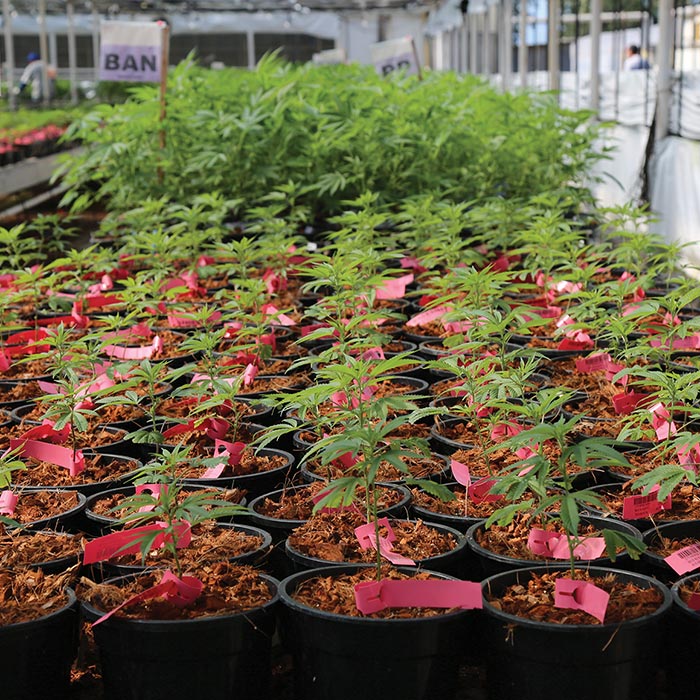 Just to make sure nobody is wasting their time on a degree that won't lead to a job, the cannabis industry is claiming that the legal cannabis market is now worth more than $14 billion a year with estimates indicating it could reap $66 billion in sales by 2025.
The University of California is not left behind in the pot rush. Many of its campuses have formed research centers including UC Center for the Study of Cannabis (Irvine); Berkeley Cannabis Research Center; UCLA Cannabis Research Institute; and the Center for Medical Cannabis Research (San Diego).
At UC Santa Barbara state tobacco tax money is funding a multi-campus research project that partners with the Natural Reserves System to grow cannabis and study its impact on the environment.
The Cannabis Vocabulary
Cannabinoids: A naturally occurring compound found in cannabis that includes THC and CBD. 
THC (tetrahydrocannabinol): This is the compound that produces the "high" or the relaxed mental state. In both medical and recreational sales the percentage of THC is disclosed and the higher the percentage, the more the effect. 
CBD: The non-high compound used to treat a variety of ailments, from anxiety to pain to insomnia. It can be produced from hemp, which is unregulated and untested, or from cannabis which is regulated. 
Indica: A species of cannabis that produces more sedated responses, or "on the couch" reaction.
Sativa: A species of cannabis that produces a more energized "high."
Hybrid: Cross bred varieties containing both sativa and indica.
Preroll: The new fancy term for a joint, or single rolled cigarette.
Edibles: The many different foods, from cookies and chocolate to gummies and candies, to which THC or CBD is added. Most CBD is consumed in gummies.
Terpenes: The oils that naturally occur in cannabis and the source of the distinctive smell of cannabis plants or burning cannabis. Terpenes are found in all types of plants and fruits but the distinctive cannabis terpene has created conflicts between growers and their neighbors.
Vaping: Smoking cannabis oil through a pen that heats up the oil.
Blunt: A large cannabis preroll made by hollowing out a cigar and filling it with cannabis.
Bong: A large pipe for smoking cannabis that usually contains water to cool the smoke.
Budtender: The name of the people who provide service in a cannabis dispensary, not unlike baristas in a coffee shop.
Hemp: The male cannabis plant that contains no THC and can be used to produce clothes and rope. (Note: only the female plant flowers and produces THC and CBD.)
April 20: International day celebrating cannabis.