Prof Slam
Friday, April 19, 2024, 5:30 PM – 7:30 PM
Inspired by UCSB Graduate Division's wildly popular Grad Slam, Prof Slam challenged UCSB professors to share — in an entertaining, interesting, and digestible way — their research in just three minutes!
We'll announce our Prof Slam professors in January 2024.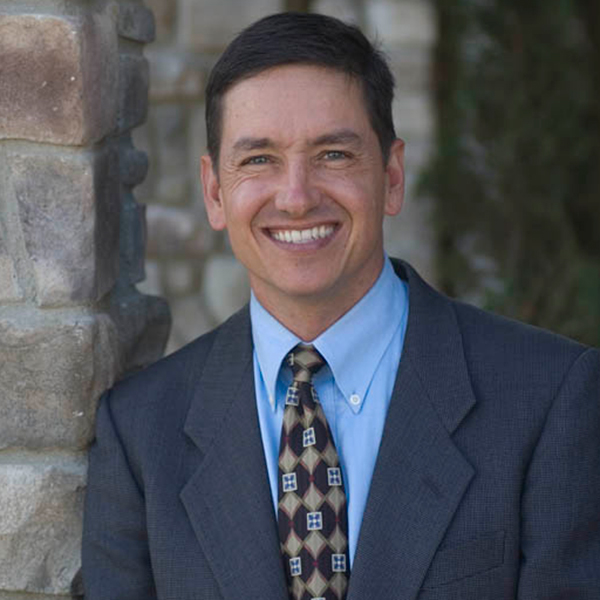 2023 Prof Slam Emcee
Don Lubach, '86, Ph.D, '97
Associate Ombuds @ UC Santa Barbara
Don has two UCSB degrees: a BA in Communication and a Ph.D. in Education. He served as Associate Dean of Students and Director of First-Year and Graduate Student Initiatives from 2010 to 2019. He has also taught Education courses that focused on university success and was a founding faculty member for the Leadership in Social Justice and Public Policy Program with UCEAP - Mexico. Don served as a career counselor for 20 years and has held a range of UCSB jobs including Campus Tour Guide, Daily Nexus editorial writer, and dining commons plate washer. As an instructor for SBCC's Adult Education, Don created and led dozens of courses including "Human Solutions for Human Problems," "What Matters Most," and alternative transportation courses including one held on a rolling MTD bus.
2023 Professors
2024 Prof Slam professors will be announced in January 2024.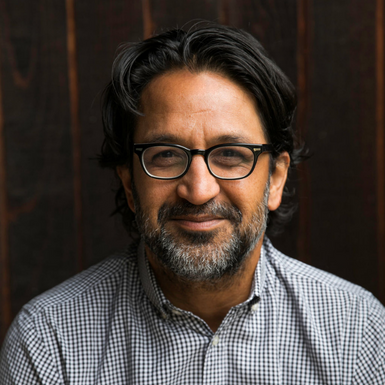 Sameer Pandya
Asian American Studies
"Why Fiction Matters"
Sameer Pandya is a fiction writer and an interdisciplinary literary and cultural studies scholar. In both his fiction and scholarship, Pandya is primarily interested in the question of cultural dislocation and racial identity among South Asian Americans. He is the author of the novel MEMBERS ONLY, a finalist for the California Book Award and an NPR Best Books of 2020, and the story collection THE BLIND WRITER, longlisted for the PEN/Open Book Award. He is an Associate Professor of Asian American Studies.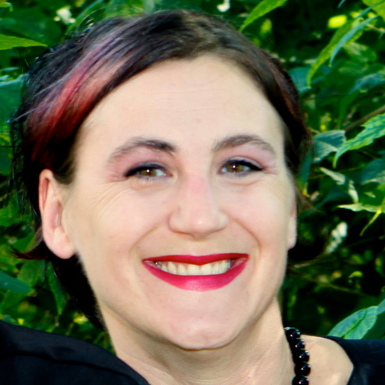 Karen Szumlinski
Psychological and Brain Sciences
"Nerdo-scientists are people too so let's get our neur-on!"
Karen K. Szumlinski, a proud Canadian, earned a BSc in Psychology and a MSc in Medical Sciences at McMaster University in Hamilton, Ontario, Canada. She then went on to complete her PhD (2000) in the Center for Neuroscience and Neuropharmacology at the Albany Medical College in Albany, New York. Following a 5 year-long post-doctoral stint at the Neuroscience Institute at the Medical University of South Carolina, Karen began her faculty position here at UCSB in the Department of Psychological & Brain Sciences, where she is currently a Full Professor and affiliated with both the Neuroscience Research Institute and the Department of Molecular, Cellular and Developmental Biology. For her expertise in addiction research, Karen sits on the Editorial Boards of a number of journals including: eNeuro, Addiction Biology, Neuroscience Letters and Pharmacology, Biochemistry and Behavior. A Fellow of the American College on Neuropsychopharmacology and the International Behavioural Neuroscience Society, Karen's research on the biochemical bases of addiction is funded by the National Institutes on Drug Abuse and Alcohol Abuse and Alcoholism. Around town, Dr. Szumlinski is known as "The Brain Lady" for her work as the founder and faculty advisor of the UCSB Brainiacs, a K-6 instructional outreach program that is highly active in educating youth in the Santa Barbara and Goleta school districts about brain science, health and safety.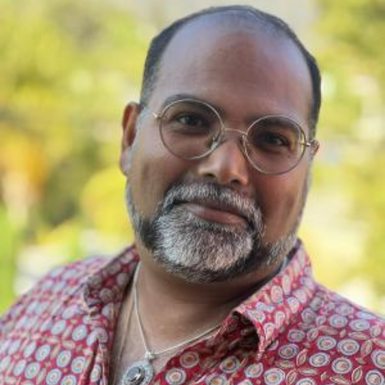 Debanuj DasGupta
Feminist Studies
"The Queer Art of Storytelling: Empowering Queer and Transgender Refugees through Story Telling and Zine making."
Dr. Debanuj DasGupta is an Assistant Professor of Feminist Studies at UCSB. Debanuj's research and teaching focuses on racialized regulation of space, immigration detention, queer migrations and the global governance of migration, sexuality, and HIV. Debanuj serves on the political geography editorial board of the Geography Compass and is Board-Co Chair of the Center for Lesbian, Gay, Bisexual and Transgender Studies: CLAGS at the City University of New York. He is the recipient of the Social Science Research Council (SSRC) funded Junior Scholar Award in Transregional Studies: Inter Asian Contexts & Connections; Global Challenges Research Fund Networking Award, The British Department for International Development, Ford Foundation funded New Voices Fellowship, American Association of Geographers and National Science Foundation funded T. J. Reynolds National Award in Disability Studies, and the International AIDS Society's Emerging Activist Award. Her scholarly work has been published in journals such as Human Geography, Women's Studies in Communication, Disability Studies Quarterly, Contemporary South Asia, SEXUALITIES, Gender, Place & Culture, Emotions, Space, and Society, and the Scholar and the Feminist (S&F online). She is the co-editor of Friendship As Social Justice Activism: Critical Solidarities in Global Perspective (University of Chicago Press); Queering Digital India: Activisms, Identities and Subjectivities (University of Edinburgh Press); Queer Then & Now: The David R. Kessler Lectures 2002-2020 (Feminist Press). Debanuj is presently working on two book projects. The first is tentatively titled as Trans/Detention: Politics of Trauma and Trans/Migrant Justice this monograph length project investigates how transgender detainees and asylum seekers are subjected to trauma within detention centers and asylum courts in the US, and how transgender immigrant rights activists are transforming trauma into creative political action that seeks to disrupt the national security state. The second monograph is tentatively titled as Sexing Refugee Studies. This book is formed out of the multi-year research supported by the University of California Humanities Research Institute that engages with the power of humanities in re-telling stories of queer and transgender refugees resettled in Stockholm, Berlin, Athens and Buenos Aires. Utilizing creative writing, zine making, and letters written by Queer & Transgender Refugees to each other, the book highlights how queer & trans/refugees are building cross border emotional geographies of solidarity & home-making. Debanuj self identifies as Koti/Gender Queer. S/he loves traveling, spending quiet time by herself, and is an avid foodie.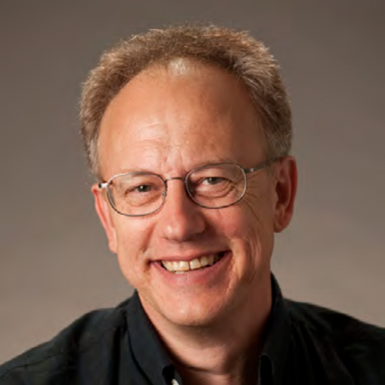 Joel Rothman
MCD Biology
"Molecular roadmaps for extending healthspan and longevity"
Joel Rothman is Distinguished Professor and Wilcox Family Chair in Biotechnology in the Department of MCD Biology at UCSB. After receiving his BS at UC Davis and pursuing doctoral studies at UCSF and U. Oregon, he was a Helen Hay Whitney Fellow and an EMBO Fellow at the Medical Research Council, Cambridge, UK. He then joined the faculty of Biochemistry at the University of Wisconsin, Madison before moving to UCSB. He has also held a partial appointment as Professor at U. Auckland, New Zealand. For three decades his research group has explored mechanisms of embryonic development, programmed cell suicide, cellular regeneration, tissue reprogramming, and aging, supported by many research grants from the National Institute on Aging, the National Cancer Institute, the National Institute of Child Health and Human Development, and other agencies. He oversees interdisciplinary training of doctoral students as the Director of the Biomolecular Science and Engineering Program and is the founding Director of UCSB's new Center for Aging and Longevity Studies. He has served as Chair of the Department of MCD Biology, Co-director of the Woods Hole Marine Biological Laboratory Embryology course, on editorial boards of several scientific journals, Director of the UCSB NIH MARC Program and the UCSB Howard Hughes Medical Institute Undergraduate Research Program, Chair of NIH grant review panels, on the Damon Runyon Cancer Foundation fellowship selection committee, and Trustee for the Cancer Foundation of Santa Barbara. He is an elected Fellow of the American Association for the Advancement of Science.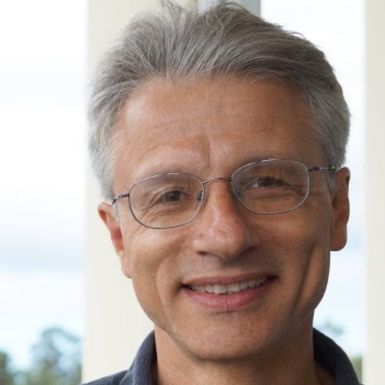 Craig Montell
MCD Biology
"Controlling the most dangerous animal in the world."
Craig Montell was a Professor at the Johns Hopkins School of Medicine for 25 years before moving to UCSB in 2013, where he is a Distinguished Professor and holds the Duggan Chair. Montell is an Elected Fellow, of the American Association for the Advancement of Science, winner of the NIH Director's Pioneer Award, and has received honorary doctorate degrees from KU Leuven, and from the Baylor College of Medicine. Montell focuses on identifying receptors and channels that function in the senses and in controlling animal behavior. Through his early work on visual transduction, he discovered the TRP channel family, which functions in vision, taste, temperature sensation and mechanosensation.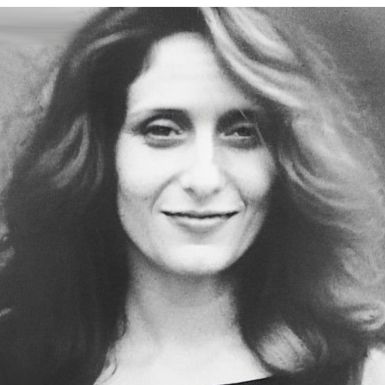 Laila Shereen Sakr
Film and Media Studies
"AI Culture and the Glitch"
Laila Shereen Sakr is engaged in an ongoing posthuman performance of VJ Um Amel. She writes, develops software, and produces multimodal art to theorize technology, language, and the body. Author of Arabic Glitch: Technoculture, Data Bodies, and Archives (Stanford University Press, 2023), Sakr is Assistant Professor of Media Theory & Practice at the University of California, Santa Barbara. At UCSB, she co-founded Wireframe, a studio promoting collaborative theoretical and creative media practice with investments in global social and environmental justice. She was awarded the 2021 American Council of Learned Societies (ACLS) Digital Extension Award for developing Data Bodies, a game driven by social media data. As VJ Um Amel, she has shown internationally in solo and group exhibitions and performances at galleries and museums, including the San Francisco MoMA, Fridge Art Gallery in Washington, DC, National Gallery of Art in Jordan, Camera Austria, Cultura Digital in Brazil, Kirchner Cultural Centre in Argentina, Tahrir Cultural Center in Egypt, Lagos Biennial in Nigeria, and the Qualcomm Institute in San Diego. Over the last two decades, she has been a leading voice in the open-source movement, particularly for Arabic localization. In 2009, she launched the R-Shief media system that went on to archive over 70 billion social media posts in seventy-two languages and developed software to analyze multi-dimensional data. She is Co-Editor for the open-access journal: Media Theory, and for After Video published by Open Humanities Press. She is also an editorial board member of Punctum Books. Reviews of her work appear in Necsus Journal, The Wall Street Journal, Science, The Chronicle of Higher Education, Fast Company, The Huffington Post, The Guardian, Voice of America, Al-Ahram, Art Territories, Digital Media and Learning, Egypt Independent, Medium, Mada Masr, Jadaliyya, and The Creators Project.
#AllGauchoReunion
Share your AGR experience on social with our hashtag!