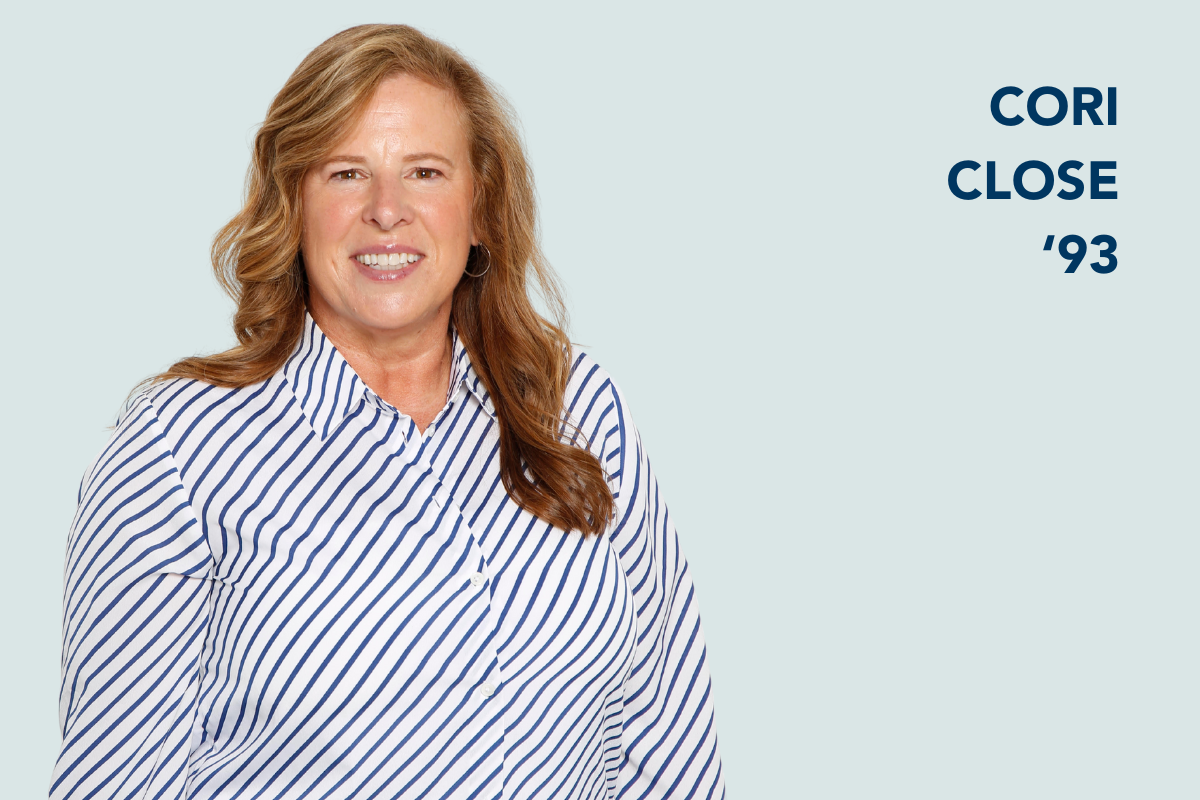 By Ellah Foster '24
Cori Close '93 describes basketball as the fabric of her life, weaving itself into every aspect of her identity. As a student athlete at UCSB, Cori relished in the work-hard, play-hard mentality. She recalls her time as an undergraduate spent studying, playing basketball, and enjoying the beach in her spare moments.
Cori's record as a Gaucho landed her a position as Assistant Coach for Women's Basketball at UCLA upon graduation, which kick-started her accomplished coaching career. Now, with 30 years experience under her belt, Cori hopes to leave a lasting impact on her players both on and off the court.
How did you find your passion for basketball and how has that shaped your life?
Well, I love sports. I was the only girl in my neighborhood growing up so in order to make friends, I had to play sports. My first love was actually soccer but there weren't as many opportunities for women, especially when it came to getting scholarships. I ended up gravitating towards basketball so I could pay for college – I think my love for basketball is about circumstances and how I was raised. My dad was a teacher and a coach. My parents really believed that sports can be a formidable part of changing someone's character.
Basketball has been the fabric of my life, from relationship building to work ethic and time management. Basketball has been an absolute game changer for how I live my life.
Tell me about your time as a student-athlete at UCSB.
It was glorious. Mark French, the UCSB women's basketball coach at the time, really cast a vision for us. He sold us on this vision of what could happen, and my career would have been totally different if I had not gone to UCSB. Overall, I loved the community, the competitiveness, and the eclectic nature. It was a wonderful time in my life.
Describe your career path that led you to become the head coach of Women's Basketball at UCLA.
I came to UCLA right out of college as an assistant coach from 1993-1995 but I ended up returning to UCSB as an Assistant Coach for nine years. I had a really fun time building that program before coaching at Florida State for seven years and I've been at UCLA now for 12 years. One of the most impactful moments during my first time here at UCLA was meeting John Wooden, the famous basketball coach. He mentored me for 15 years and that was a big piece in leading me back to where I am currently at UCLA.
What has been the most pivotal moment of your career thus far?
There is not one singular moment but memories that come to mind are watching light bulbs turn on for my players, attending graduations, and just supporting them through tough times. Coaching in NCAA tournament games is incredible and I'm so thankful to have those kinds of experiences as well. However, I am most passionate about creating uncommon transformational experiences that teach, mentor, and equip young women for life beyond UCLA and basketball. So, there is not one pivotal moment but, rather, a series of small moments of great growth.
What is your favorite aspect of coaching?
It offers an incredible opportunity to impact lives especially since I spend so much time with these young women. I enjoy the competitive aspect of it but it doesn't hold a candle to the relational part. The two points that have stuck with me since college is who I have become and who I impact. I want to be a part of who these women are becoming and who they are impacting as much as I want to be a part of winning a lot of basketball games.
Tell me about your most memorable experience as a UCSB undergrad.
When we won the Big West tournament for the first time and were back on the bus to Santa Barbara. When we got back, a huge banner among the trees had been painted outside of the Thunderdome. It said "respect." I will always remember that.
Also, the last game I coached at UCSB in the second round of the NCAA Tournament sold out against the University of Houston. It was spectacular to be able to share that with the community and student body. To go from the beginning when nobody cared to be at games to gaining respect and getting the community excited about our team was powerful.
What does being a Gaucho mean to you?
Being a Gaucho means that you love to work and play really hard. It's a dynamic of elite excellence academically and a great social environment. If you're willing to work hard, there are many wonderful lessons out there for you to learn.