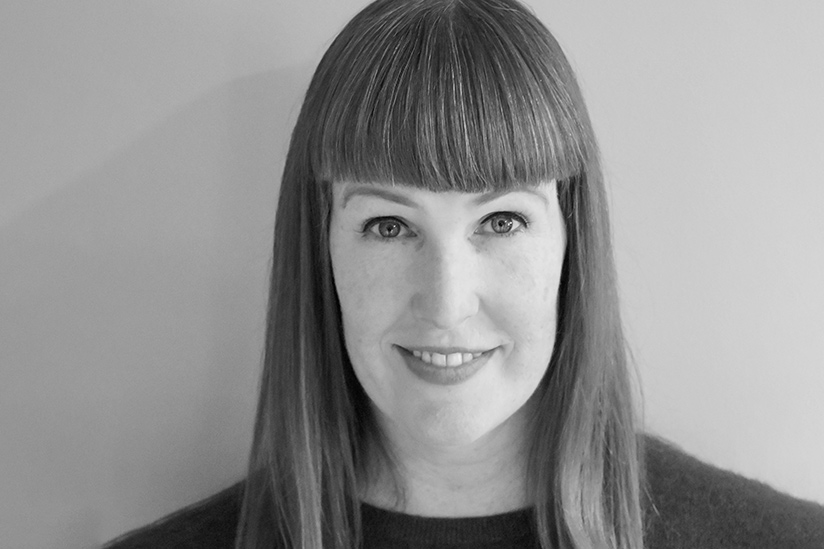 From a young age, Jennie Romer '00 has shown a concern for the environment, particularly a desire to keep it clean. Influenced by her mom's recycling, Romer developed an appreciation for recycling centers.
UC Santa Barbara's diverse classes and professors influenced Romer to triple major and later attend Golden Gate University School of Law. Romer is also a member of the state bars in New York and California.
Romer '00 desired to protect the world as early as her preteen years. After receiving her law degree, Romer founded PlasticBagLaws.org in 2010. At the local and state level, this resource helped spur campaigns to ban plastic bags from retail stores. In 2019, Romer joined the Surfrider Foundation in New York as a Legal Associate. With her extensive background in Environmental Studies and public policy, she led Surfrider's Plastic Pollution Initiative, helping to reduce single-use plastic bags and foodware from a coastal perspective.
According to Romer, there are about eleven million metric tons of plastic entering the ocean each year. After being appointed to the Biden-Harris Administration, Romer has become a key figure in preventing pollution at the United States Environmental Protection Agency (EPA). She is working side by side with government officials to achieve the goals she's worked on ever since she was a kid.
Romer has made a name for herself as an author, advocate, and now the Deputy Assistant Administrator for Pollution Prevention at the EPA. Find out more about her fight for environmental policy below.
What influenced you to triple major in Environmental Studies, Black Studies, and Zoology at UC Santa Barbara?
I was a triple major at UCSB. I graduated with a B.A. in Environmental Studies and Black Studies and a B.S. in Zoology. At the time, I was interested in sustainable development in coastal zones and I studied abroad in Barbados and Ghana. I felt like that combination of majors gave me a good balance of science and policy, as well as social context. I planned to only minor in Black Studies, but I was blown away by professors from that department including Professors Cedric Robinson and Otis Madison, they opened up a new way of seeing things. I ended up adding that major.
When did you first start your work in environmental legislation to reduce plastic pollution and improve the sustainability arena?
I first became really interested in plastic reduction when I studied abroad in Barbados my junior year of college. I remember the grocery stores there being full of plentiful pastel-colored plastic bags and I would see those same bags floating around coral reefs at the beach. That got my attention, but it wasn't until years later when I was in law school in San Francisco volunteering with the Board of Supervisors as a point person on the plastic bag ordinance (and later helping re-draft that ordinance) that I really started to see how fighting plastic pollution might be a real career.
How did UCSB prepare you for your advocacy work, specifically at municipal and non-profit organizations?
I didn't know it at the time, but UCSB prepared me for exactly what I'm doing right now.
My chemistry and aquatic biology classes prepared me for a nuanced understanding of the mechanisms and impacts of pollution. I took a full year of aquatic biology classes (plus stream ecology with Professor Thomas Even) and those classes are where I first learned about ocean gyres as places where a large system of wind-driven currents converge, causing areas of high biological productivity. In my classes, we studied subtropical gyres as important feeding grounds in the open ocean. Now they're famous for being "garbage patches," but it's all because of those same wind-driven currents. Policies to address ocean plastic have been one of the major things that I've focused on in my career.
At UCSB, I developed a strong background in environmental law and policy, especially from classes with Professors Marc McGinnes and Robert Wilkinson. I took a summer class with both of them that included a week-long road trip to several California water policy landmarks, including a few days of backpacking around Hetch Hetchy. That was an incredible experience that I look back on fondly.
I was drawn to Black Studies classes because I grew up adjacent to the fenceline community of Richmond, CA, which is plagued by inequity, and I wanted to get a better understanding of why and how that inequity happened. Those classes – and mentorship from professor Jane Duran – framed my understanding of Environmental Justice that still influences (and inspires) my work today.
Could you describe the work you did as a legal associate at the Surfrider Foundation from 2019-2021?
At the Surfrider Foundation I was the point person for plastic pollution reduction legislation. Surfrider was a leader on bills at the state and local level for almost a decade, but during my tenure, federal plastic legislation really got rolling as well. I wrote toolkits on how to draft certain types of legislation (including plastic bag laws), grew coalitions, and worked with Surfrider's volunteer network on advocacy campaigns. Surfrider's focus is unique in that space because they have expertise in the legal details of plastics policy, so I fit right in!
How did you transition into your appointment in the Biden administration as a Deputy Assistant Administrator at the United States Environmental Protection Agency (EPA)?
In December 2020, I received an email from the Biden-Harris transition team asking whether I was interested in potentially being appointed to the administration. I felt so honored and I almost didn't believe it was real. It turned out to be very real and almost a year later I was sworn in. Now I'm commuting back and forth between Washington, DC and NYC. I feel so lucky to get to work on so many exciting projects, including implementing part of the Bipartisan Infrastructure Law that addresses pollution prevention, as well as sustainable procurement.
Tell us about your book, "Can I Recycle This." How did you find ways to make the information accessible to multiple populations and academic levels?
My book is about the logistics of recycling, with the main take-home being that we need to reduce our use of single-use plastics as much as possible. The thing that's super unique is that it's an illustrated book for adults, so it's very easy and informative to read. I worked hard to distill the information that I've learned over the last 15 years of working on plastics and recycling legislation. I explain the logistics of how a recycling facility works so that people can gain insights not just into whether something should be put in your recycling bin, but what happens next. I worked with a wonderful illustrator, Christie Young, and what we made works equally well as a book to read straight through (and gain insights into resin codes and the recycling commodities market), flip through to look up certain items, or just look at the illustrations.
How has working for the Biden Administration impacted you as an author and has it changed the way you advocate for environmental issues outside of the government sector?
Being part of the EPA office charged with our nation's chemical safety is definitely all encompassing and, unfortunately, doesn't leave me much time for advocacy work. Additionally, as a federal employee there are certain ethics rules that limit what I can do outside of EPA. And, to top things off, I had a baby last April – the week before my book was released – so when I'm not working I'm enjoying time with my family and being a new mom.