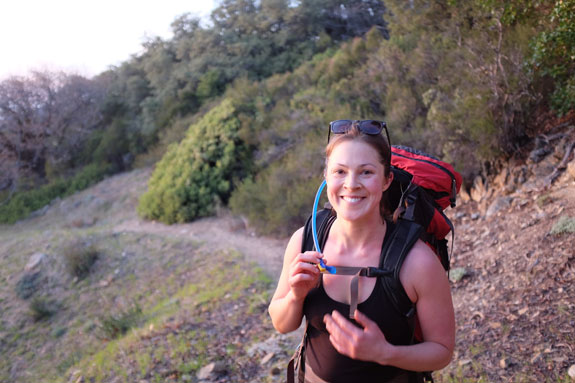 Alexandra Leumer is on the front lines of climate change and environmental protection.
In her job as Climate Change Policy Analyst for The Nature Conservancy, in San Francisco, Leumer helps develop policy related to nature's adaptation to climate change. The Conservancy is a global nonprofit that works to protect both land and water by identifying solutions to the most pressing and largest conservation threats. Prior to the Conservancy, Leumer was Ocean Policy Analyst at the Environmental Defense Fund and co-authored a paper addressing management for a resilient ocean. She also served as a Deputy District Attorney in Alpine County, CA. Leumer earned a degree in political science from UC Santa Barbara and her law degree from the Golden Gate University School of Law where she focused on environmental law.
Why did you choose to study at UC Santa Barbara?
To be perfectly honest, I picked UCSB because of the location (next to the beach) and type of students it attracted (smart, hardworking, but also fun loving and active). 
Describe your job.
I'm a climate change policy analyst for The Nature Conservancy, an environmental non-profit. Every day is different, but in general I review climate policy coming from the state of California (this includes the legislature, the Governor's administration, and state agencies) and then work with the state to help ensure the policies are comprehensively addressing our needs to reduce emissions and enhance our resilience to the impacts of climate change. Specifically, I urge the state to prioritize the important role nature can play in achieving these goals. 
How did your major help you in your career? 
Majoring in political science taught me the basic structures of government, both in the U.S. and internationally, as well as giving me the analytical and writing skills that were essential in law school and continue to serve me in my current position. 
What is a challenge you experienced and how did you overcome it? 
I graduated law school in 2009 at the height of the recession and faced the challenge of wanting to work for a non-profit environmental group while most of them were having to cut budgets and freeze hiring. Through countless informational interviews, I built my professional network and took a part-time contract position at the Environmental Defense Fund. This eventually led me to the current job I have at The Nature Conservancy, but it took patience and willingness to work for not much money in hopes of getting a job in the field I wanted.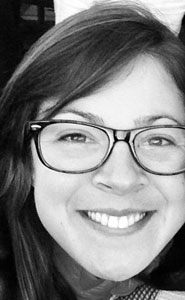 What would you say is one career or personal milestone that you are most proud of achieving?
Passing the California Bar Exam was one of the most grueling experiences I've ever gone through.
I did nothing but study all day, every day, for two months straight and then had to take a three-day long exam. It was mentally and emotionally exhausting and when I finished, I had to wait four months to find out if I passed. I was pleasantly surprised to find out I did and cannot express how excited I was to know I'd never have to take another test again in my life. 
Who are your role models? How important are mentors in your chosen field?
I'm fortunate to have a great community of mentors. From Leila Monroe, who I interned for at the Natural Resources Defense Council while I was in law school, to Rod Fujita who gave me my first job at the Environmental Defense Fund, to my current team members, Louis Blumberg and Michelle Passero, I've had the pleasure of working with passionate, intelligent experts in the field, who also happen to be wonderful people you'd want to be friends with even if you didn't work with them. They have been essential in my professional growth—taking the time to explain new concepts to me and teach me the inner workings of the environmental policy world that they have learned over their years of work in the field. 
What advice do you have for current UCSB students in general or for those hoping to follow the same career path?
Find something that you're passionate about and pair it with an academic field that you can grow a career from. For me, I'm extremely passionate about the environment and I paired this passion with a study of political science and then the law. It's the passion that drove me to keep going even when law school was driving me crazy and it's what makes me excited to go to work every day now. 
Any hobbies?
My two favorite things are being in nature (whether hiking, biking, camping, swimming in mountain lakes, or snowboarding) and listening to good music (whether going to shows or just having it play in the background as I go about my day). While I enjoy my alone time, most of these activities are best enjoyed in the company of good friends (most likely, a fellow Gaucho). 
Reasons We're Proud to be Gauchos
No. 15
I'm proud to have gone to UCSB for several reasons—it represents a community of intelligent, driven people, who also know how to have a good time and enjoy being outdoors. Most of my best friends today are the friends I made while at Santa Barbara and I was drawn to them because they embody all of these characteristics. UCSB also has a strong academic program and great faculty that provided me with the foundation needed for law school and my career now.