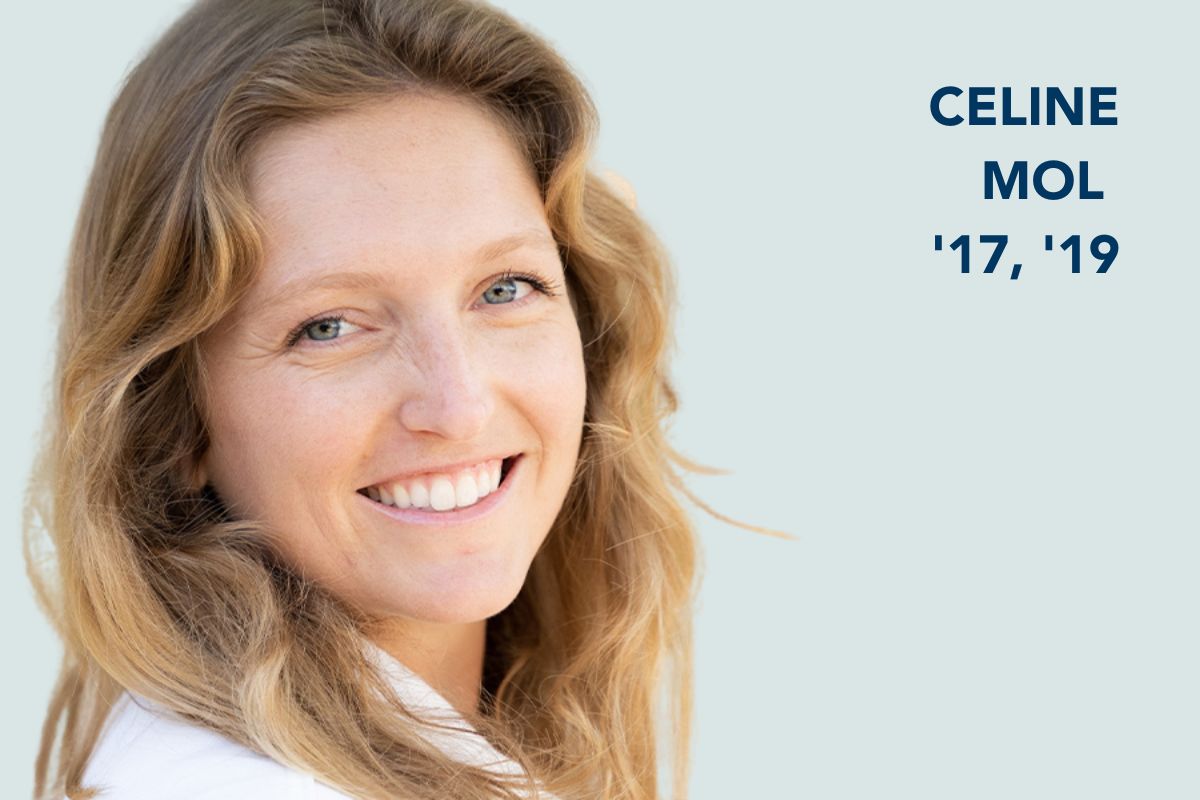 Celine Mol '17, '19, Co-Founder and CTO of Beni, a new secondhand online shopping tool, has a mission of accelerating the circular economy. Prior to founding Beni, Celine leveraged her background in environmental science and data science to pursue these passions at Apeel Sciences, a UCSB-grown biotech startup focused on fighting food waste. During her 3 years there as a software engineer, in addition to building great relationships with her fellow engineers, Celine built a globally used data collection platform from the ground up to gain insights on fruit behavior. When Celine is not working on Beni, you can catch her playing outside or eating soup (yes, even on a hot day).
I understand that you grew up in Silicon Valley. Did your proximity to so many successful tech startups there help motivate you to want to become an entrepreneur?
It definitely had an influence on me! Both my parents worked in tech, so I was familiar with that world from a young age. I grew up around the words "big data" and "tech stack". I spent countless afternoons in the Apple headquarters parking lot, watching all the Apple employees crossing the street holding their laptops and coffee mugs, waiting for my mom to come pick me up from middle school. Summers were spent learning how to code with ID Tech camps at Stanford University. Growing up in the Silicon Valley got me excited about how technology can be used to change the world. Ultimately, growing up in the Silicon Valley gave me a belief that the world can be made better, a curiosity to figure out how, and a determination to be part of that change.
With two degrees from UC Santa Barbara (BS in Statistics and a Master of Environmental Science & Management), you are a true Gaucho. Do you have any professors or colleagues that stand out from your time here?
Yes – I am very thankful for my time at UCSB! I wouldn't be where I am today without the people in my life that have influenced me one way or another. Specifically, I have to thank:
Pierre Wiltzius, the Executive Dean of the College of Letters and Sciences, for speaking with me at a UCSB EMBODI event in the Bay Area and inspiring me to become a UCSB student when I was still in high school.
Kelly Adams for introducing me to the folks at the Action Lab (my first internship at UCSB), and later inaugurating me into the UCSB Innovators Circle.
Matthew Cieslak and the folks at the Action Lab / Brain Imaging Center in the Department of Psychological & Brain Sciences, as they are the ones that inspired me to pursue a degree in Statistical Sciences.
Wendy Meiring in the Statistical Sciences department for turning that pursuit into a passion for me – it was in one of her classes that I had the realization of just how game-changing statistics can be.
David Auston from the Institute for Energy Efficiency, the folks from the Climate Hazards Group in the Geography Department, and Kyle Butts and some of my other environmentally-focused undergrad peers for inspiring me to pursue a Master's degree at the Bren School and use my newfound data science skills to impact the environmental field.
Finally, Emily Cotter at the Bren School for helping me channel my passion for entrepreneurship into actionable steps that I could take to make a difference in this world.
Beni is the third "Gaucho Grown" company that you have been a part of after co-founding The Hurd Co. and working at Goleta-based Apeel Sciences. What is it about UCSB that helps launch so many businesses?
I think UCSB generally has a mindset for innovation – in many of the classes I took when an inefficiency in our world was discussed, there was always the follow-up – thinking creatively, what are some solutions that could be implemented to solve these problems? Many interesting lectures turned into inspiring group discussions about how things could be made better. In addition to that, UCSB students have always been very collaborative and supportive of one another. I've had a lot of crazy ideas throughout my time there. I developed a closed-loop and community-focused business model which used compost as a renewable energy source to reduce global methane emissions and divert food waste from landfills. I repurposed beer bottle caps into jewelry to raise money for ocean education and awareness. I went through multiple iterations of "aquatunities" (aquaculture opportunities) in my first Eco-Entrepreneurship class at Bren. No matter the idea, the response from my peers and professors was always "Go for it!" Finally, there are an increasing number of resources emerging at UCSB to support students who want to fuel their entrepreneurial drive – participating in the New Venture Competition, taking classes with the Technology Management Program (or Eco-Entrepreneurship if you're at Bren), attending workshops or startup mixers hosted by CNSI, joining the UCSB Innovators Circle network – the list goes on!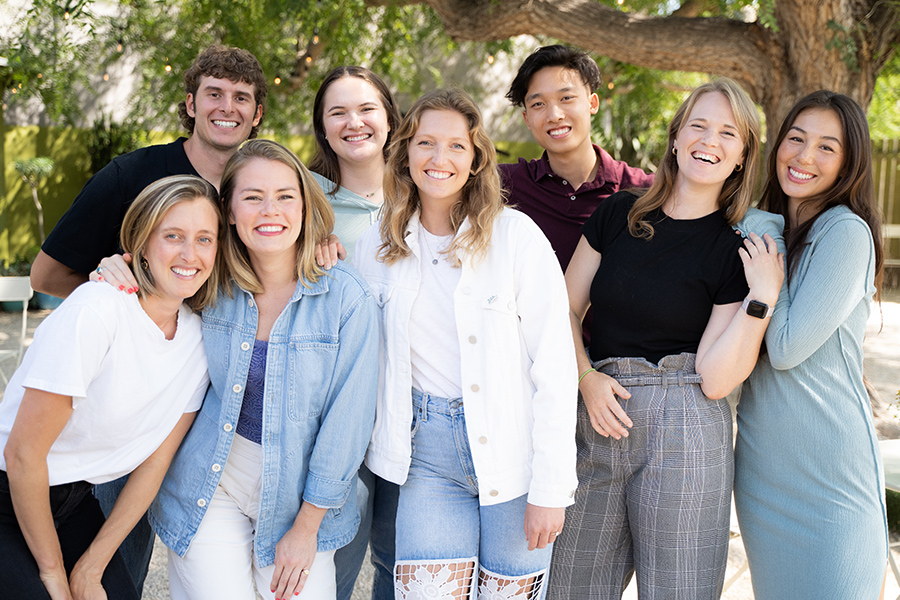 On your company website, it says that Beni is "here to accelerate the circular economy." Can you explain what exactly the circular economy is and why it is so important moving forward?
Right now, our economy is very linear – we take resources and materials from our environment (e.g. water, petroleum), we make them into things that we use (e.g. clothing), and then we dispose of them when we are done using them, more often than not before they have reached the end of their useful life. This model can be known as take-make-waste. For this to become circular, it needs to be re-designed toward a reuse-based model. What was once "waste" can be made "take" (recycling materials) or better yet, "make" (reuse/repair). Because of the number of resources used to make things in the first place, the highest-level goal is to keep valuable things in use or circulation for as long as possible. According to McKinsey & Company (Fashion On Climate Report, 2019), to align with a 1.5-degree pathway in the next 10 years, 1 in 5 garments need to be traded through circular business models (e.g. being bought and sold secondhand instead of bought new and thrown away). Cue Beni – our goal is to reduce friction points in the circular economy so that everyone can join in. Beni recently launched a browser extension that makes secondhand shopping online easier than ever.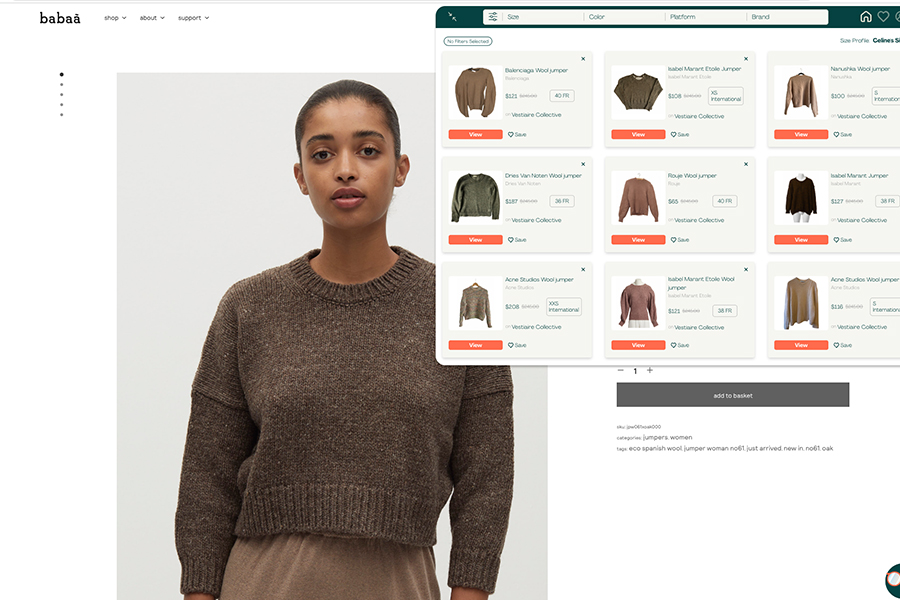 What do you like to do for fun in your spare time (when you have any)?
Something that I wish I had learned earlier in my life is that playtime is so important – it took me a while to forgive myself for not feeling the need to be productive all of the time. Now, leaving myself with time to play is a very big priority for me because it allows me to have the energy and inspiration to show up as my best self every day. When I'm not behind my computer, you can find me outside – either in the ocean or other body of water, on a trail, at the farmer's market, or sharing a meal or a glass of wine (or both!) with friends and family. I also eat a lot of soup.
You recently became one of the inaugural members of the UCSB Innovators Circle, a network for UCSB entrepreneurs (including alumni, faculty, students, and staff). What motivated you to join and why do you think it is important for alumni to give back to UCSB?
While I felt like there were a lot of resources available to UCSB students wanting to test their entrepreneurial limits, I was unable to find the same sense of community around UCSB alumni when I began my startup journey with Beni. When Kelly Adams, one of the organizers for the UCSB Innovators Circle approached me to become an inaugural member of the group, I was excited about the potential to be able to reconnect with like-minded peers and learn from those who have preceded me in their entrepreneurial journey. Being a UCSB student has significantly impacted my life – from discovering my professional passions to meeting the love of my life (now engaged!) and still living the beautiful Santa Barbara life day-to-day, I would not be where I am today without having made the decision 8 years ago to become a Gaucho. The biggest reason I would give back to the university is that it has given so much to me. Outside of the gratitude I feel towards UCSB, I feel like giving back to the university is important because it will give other students the opportunity to find their passions at the university in the same way I did.