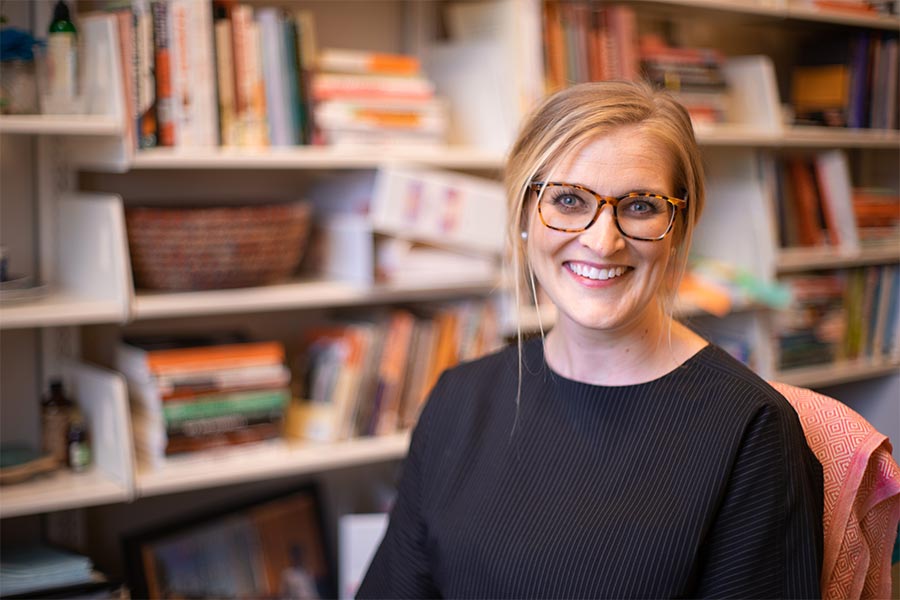 Carly Thomsen '14 was the first person to receive a Ph.D. in Feminist Studies at UC Santa Barbara.
She is an Assistant Professor of Gender, Sexuality, & Feminist Studies at Middlebury College. She is an interdisciplinary scholar of feminist and queer theory and is interested in ideas that have become taken-for-granted by self-identified liberals, progressives, and leftists. Her first book, Visibility Interrupted: Rural Queer Life and the Politics of Unbecoming is forthcoming with the University of Minnesota press. She also directed and produced In Plain Sight, a film meant to put into wider circulation some of the ideas in her book. Her newest book, Queering Reproductive Justice, is under contract with UC Press. For more information about Thomsen's work, check out her website.
What drew you to choose UCSB for your graduate studies?
I was debating between the Feminist Studies programs at UCSB and UCLA, and ultimately chose UCSB because of its incredible faculty. I connected immediately with Leila (Dr. Leila Rupp, Interim Graduate Dean and Distinguished Professor of Feminist Studies), whose work had inspired me to apply to UCSB. Based on our interactions, I anticipated that Leila would be the incredible advisor she turned out to be. Other faculty in the department—especially Eileen Boris, Mireille Miller-Young, and Laury Oaks—were endlessly supportive and shaped my trajectory in crucial ways, as well. 
What was the most important thing you learned at UCSB?
I learned that the best ideas are collectively produced. I learned that I need to write every day—no excuses. I learned the value of investing in our students. I learned that having high expectations of someone is a sign of respect, and, further, that often people will do everything in their power to meet the expectations you have of them. I learned these lessons through engaging with faculty, fellow graduate students, and my own students. I have taken each of these lessons with me to Middlebury College, where I include group assignments in my classes, write daily with a crew of colleagues, invest deeply in my teaching, and retain high expectations of my students—who consistently exceed them.  
When you had a rare day off at UCSB, what did you do for fun?
I didn't take much time off! But I found ways to build fun into my life whenever possible. I had writing dates with friends. I often completed my course readings and dissertation reading on the beach. I also played racquetball and hiked, went to the farmers' market every Saturday, cooked and baked, and enjoyed my fair share of happy hours. 
You have an innovative approach for encouraging students to move their learning beyond the classroom. Can you explain the origins and evolution of "The Games Project?"
Students consistently ask what they can do with the information they learn in my classes. As such, the final assignment for each of my classes has long included some kind of engaged or action project. Students have come up with incredible ideas, including a reproductive justice 5k walk/run, art exhibits, and music videos. One group of Middlebury students created a board game. As I watched students play it, I noticed that they were discussing course ideas in incredibly deep and complex ways with students who were not in our class—and I quickly recognized that this medium was a particularly fruitful one for actualizing the goals of the assignment. Indeed, "translating" academic ideas into a playable format requires a level of analytical sophistication and familiarity with course material not required for even the most sophisticated in-class discussion. And that's how "The Games Project" was born! Now, all of my students create board games that translate the argument from a course text into something playable. My students and I then host a game night each semester, which hundreds of students, faculty, and staff have attended. Click here to learn more about this pedagogical approach.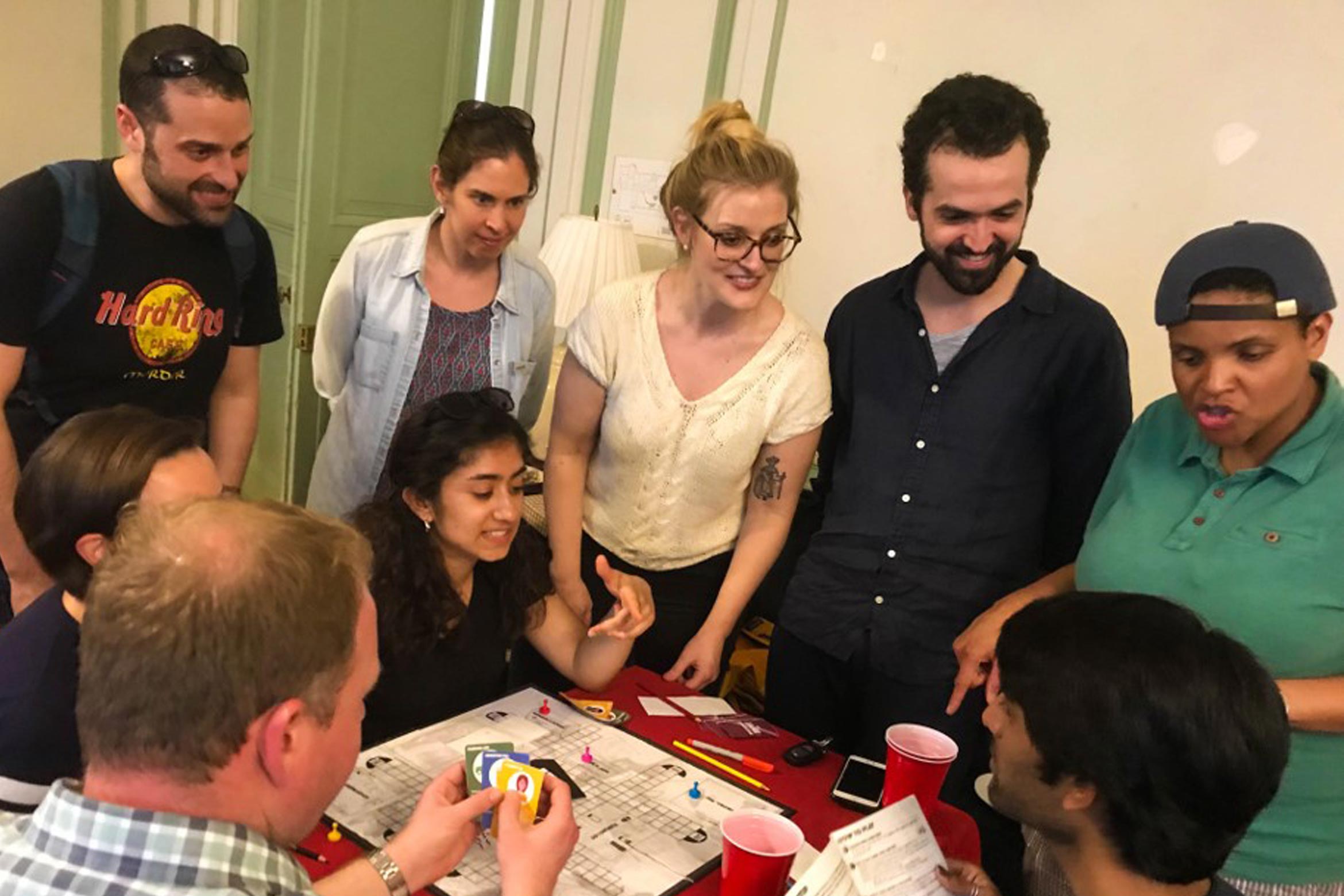 What do you do for fun when you aren't teaching, writing or researching?
I like to hike, cook, and sip a nice smoky scotch or mezcal. 
Why should graduate alumni give back to UCSB?
In an ideal world, one would not need to ask this question. The federal and state governments should invest into graduate education to the degree that it could be fully funded and pay all graduate students a livable wage—regardless of their disciplinary location. Unfortunately, this is not the case. As alumni know too well, graduate education is severely under-funded, and, furthermore, graduate students in the social sciences and humanities earn far less than graduate students in the sciences. Alumni giving—especially that dedicated to those most underfunded--could help to alleviate these discrepancies, and, in so doing, make clear that there is value in many different ways of learning and knowing. 
Header image taken by Spencer Bruttig