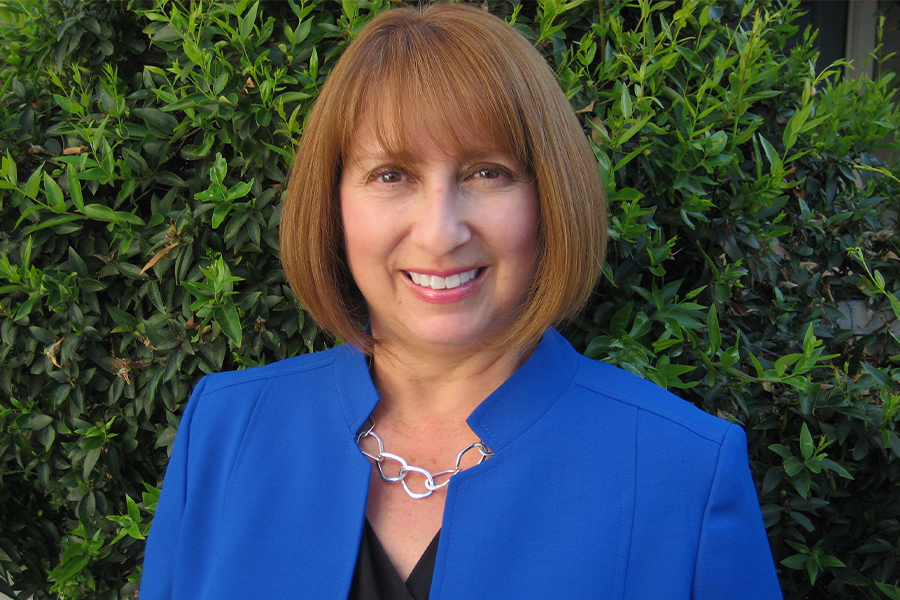 Carbajal began her UC Santa Barbara journey in 1983, but she was not your typical college student. After starting a family with her college sweetheart, Salud Carbajal (now U.S. Congressman Salud Cabajal), she ventured out into the workforce. Two decades later, she pursued her degree with an initial interest in Sociology. Jack Rivas, an Academic Advisor in the College of Letters & Science, encouraged Carbajal to finish her degree in Chicano/a Studies as she was just three classes away from graduating and he could clearly see that Carbajal's true passion was in this field; she completed her Chicano/a Studies degree in 2009. Carbajal was also influenced by Chicano/a Studies Professor Denise Segura who inspired her to pursue her major with a focus in Chicano/a Studies. She was also instrumental in developing Carbajal's writing skills through extensive writing assignments.
In 1987, Carbajal began working for the Community Action Commission of Santa Barbara County, as a preschool teacher under the Head Start program, she provided education for preschoolers and kindergartens from socio-economically challenged families. Soon after, she transitioned into the role of Program Director at Head Start for 20 years before starting as the Regional Director for the Special Olympics in 2014.
"I began my career working for the Head Start program, started by Sargent Shriver, and I am now working for a program started by his wife Eunice Kennedy-Shriver, the founder of Special Olympics," said Carbajal. "It is really amazing that my professional journey has come full circle. I started with one program that one spouse created and am now ending with the other!"
Due to the pandemic, there was a halt in signature Special Olympics fundraising that normally generated over $300,000 a year. During the past couple of years, Carbajal has had to adapt to changes in fundraising via virtual fundraisers to support the Special Olympics.
Volunteers like the local law enforcement officers, firefighters and other volunteers are the reason the Special Olympics is successful today, according to Carbajal. Most people do not realize that Carbajal along with a Sports Manager are the only paid staff in the office – Carbajal could not achieve her fundraising goals without the support of the many volunteers, constituent groups, and donors.
She works closely with local law enforcement agencies on hosting fundraiser events like Tip-A -Cop and Torch Run, where officers serve as celebrity waiters at restaurants and they donate all of the tips to the Special Olympics.
"Law enforcement has been a part of our organization for over forty years," Carbajal explained. "They're our largest fundraising entity for the Special Olympics worldwide."
More than eight years ago, she also got local County of Santa Barbara and City of Santa Barbara firefighters involved in the Special Olympics "Polar Plunge." She recalled, "after the event, as the firefighters helped pack up, she raised the idea of doing a bigger fundraiser with them.
"They didn't stop and think, they said, 'Yes,'" said Carbajal, so they launched a fundraiser called "Fired Up for Special Olympics." On October 22nd, 2022, the seventh annual Fired Up for Special Olympics, hosted by Santa Barbara County Firefighters and City of Santa Barbara Firefighters will take place.
As a constant provider to the Santa Barbara community, Carbajal's experience underlines social issues she hopes to address in the coming years.
"I would love for people who have any type of disability to be more integrated into our general community so folks can be more accepting, comfortable, and understanding of the individuals that I work with. I hate using the word "disabilities" because these athletes have so many great abilities!" Carbajal said.
After thirty-five years of working in the non-profit sector, Carbajal explained the importance of finding one's drive, as nonprofits are often centered around fulfilling one's passions for the sake of a bigger cause. Ask yourself: Are you motivated to help low income families? Sustain the environment? Advocate for women's rights? Whatever your passion is, Carbajal said, "finding that cause that you are passionate about will make you happy [and when you] enjoy what you do, it's so rewarding!"