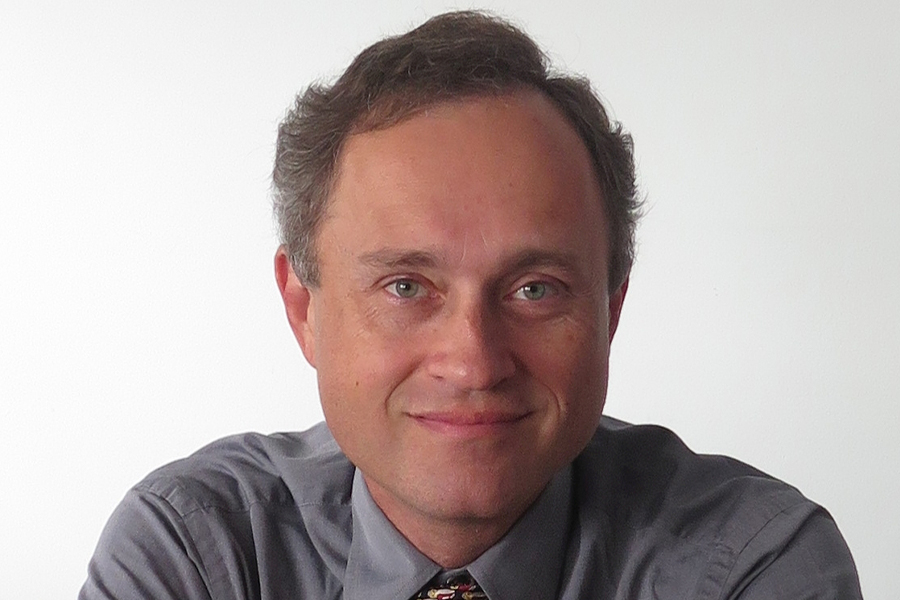 Cyanna Rosa '22
Ryan McMullan '05 had always expressed a passion for sustainability, especially after road-tripping to the national parks with his grandparents as a child. Now, McMullan is the Principal Consultant for Lean Green Way, helping companies increase their sustainability and zero carbon water waste methods. He also gives back to future generations at the university through the Bren Fellowship, a program open to UC Santa Barbara students who are pursuing their Masters degrees in Environmental Science and Management.
McMullan received his B.A. in Ecology at Rice University and his Masters in Environmental Science and Management at the UCSB Bren School. He focused his studies on practical environmental solutions and multidisciplinary approaches. Said McMullan, "Sustainability is truly a team sport, requiring a diversity of skills, perspectives, and approaches."
According to McMullan, enhancing zero carbon involves looking across a company for energy efficiency opportunities, then transitioning it to renewable electricity and fuels, and, finally, offsetting the leftover carbon. Zero water practices assist in restoring natural water flows as a way to offset their own withdrawal of water. Lastly, zero waste sustainability methods reinforce the cycle of reducing, reusing, and recycling.
This eco-friendly consultant first made the decision to pursue his Master's degree after his undergraduate senior year project which led to a five year full time job and the development of the first sustainability program at Rice University. "That's when I saw the power of what an organization can accomplish to reduce its environmental impact and save money," said McMullan.
This program showed McMullan the value of student mentorship and teamwork and guided his decision to give back through the Bren Fellowship. The Bren Fellowship highlights not only the technical skills needed to analyze sustainability metrics for energy, waste, carbon, and water but it also helps fellows develop their communication skills, which are necessary to create an environmental impact.
Specifically, the Bren Fellows cultivate biodiversity strategies, conduct climate risk assessments, draft internal proposals, write public reports, and craft blog posts.
The Bren Fellowship also emphasizes the importance of student and manager mentorship. "So much about being an effective change agent for sustainability includes skills learned outside the classroom," stated McMullan. Throughout the program, he communicates with each fellow and discusses different career paths to direct them to what interests them the most; with such a variety of projects possible, any of these paths or projects can be the core of a future career, as McMullan mentioned.
Since 2006, McMullan has taught as a guest lecturer at UCSB to further students' education through topics he believes were vital for his later career. These subjects include creating environmental management systems, utilizing zero waste metrics, discussing hazardous waste management, navigating environmental trade-offs, and developing a zero carbon transition plan. For each guest lecture, he creates an exercise that gives students an inexplicable problem to solve with plenty of room for creative discussion.
"I don't have all of the answers, but if I can help [students] frame a conversation, [they] can usually get to a solution," said McMullan. According to McMullan, pursuing zero carbon, zero water, and zero waste seemed impossible just ten years ago; however, he found a way to help companies plan and accomplish these sustainability goals with Lean Green Way.
McMullan also emphasized how global disruption and social awareness of climate change has increased the need for immediate action. The commitment to corporate sustainability continues to grow during economic downturns as seen in McMullan's work with large companies like Walmart and CyrusOne data centers. This extends to investors who are now also encouraging companies to strive for sustainability as consumers demand more transparency on contemporary corporate environmental issues.
"If you really want to learn a foundation of sustainability in the corporate or public sectors, look into the two-year masters program at the Bren School at UCSB. I use my degree in my daily job, which is the highest compliment I can pay the team at Bren," said McMullan.