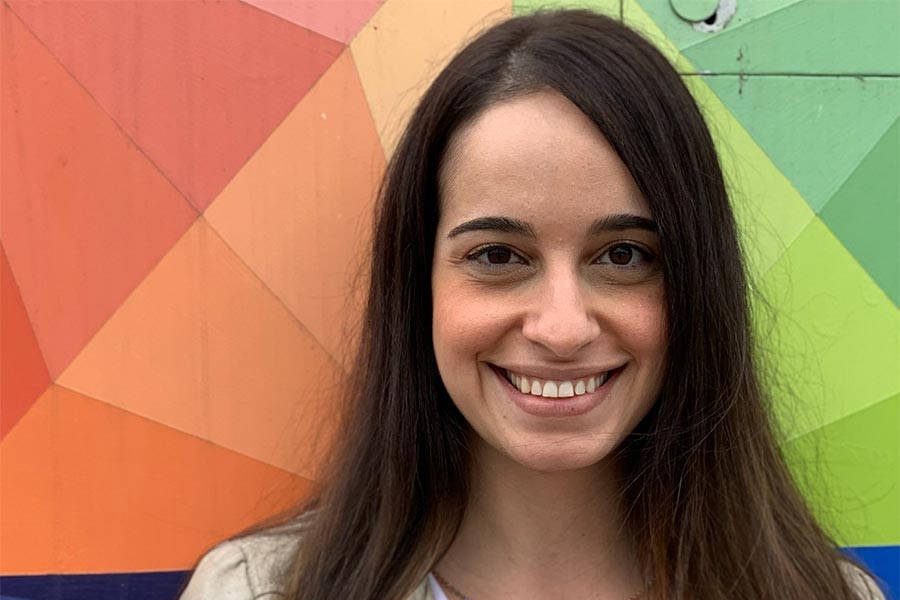 Kim (Namazian '08) Donnelly used 2020 to create a new and engaging way to educate children at home. As a chemical engineer, she streamlines science into a whirlwind of fun.
Kim (Namazian '08) Donnelly recently released her children's book collection, accessible to everyone now. Obtaining her degree in Chemical Engineering, she writes books about what she loves. Kim now has a family of her own and understands what it takes to provide a solid foundation for her kid's academic future. Kim writes not only for her daughter, but for children all around the world to understand the means of their everyday lives through chemistry.
Now she is here to provide some insight as she prepares us all for her featured event at All Gaucho Reunion. More information can be found here.
Who and what influenced your passion for STEM at UCSB?
In high school, my favorite subject was chemistry as I always had a knack for math and science. My high school math teacher was very relatable and used examples we could apply to our life. In the early years of high school, I had a great chemistry teacher as well and it made me realize I gravitate towards teaching styles that explain complex concepts in a practical way. My dad is a mechanical engineer with a Ph.D. from MIT and he steered me towards what I was passionate about: a combination of chemistry, math, and problem-solving. So thinking about it, I knew I wanted to pursue Chemical Engineering since my junior year of high school.
While studying Chemical Engineering at UCSB, what obstacle was the hardest to overcome? What overall lesson did you derive from it?
Luckily, the College of Engineering mapped out what classes I needed to take every quarter to graduate in 4 years. But even with a set schedule, time management became more relevant as I chose my own priorities. Similar to a lot of people, it was my first time moving away from my family. I had to manage my own meals, laundry, grocery shopping. Sometimes you can't do everything at once, especially in Santa Barbara with such a big social scene, but I go by the motto "work hard play hard." I would spend Saturday on the quiet floors in the library so I could have peace of mind going into the evening. And I always prioritized school first since my friends would always be there.
UCSB also offers so many extra-curricular activities besides the social life like clubs, intramural sports, concerts, etc. I was President of the American Institute of Chemical Engineers and VP of the Society of Women Engineers my senior year. I was on the Skyline dance team my sophomore year, played intramural indoor soccer with my housemates, and played intramural volleyball. Plus living on the 6500 block of DP was a plus! It is all about time management!
You started your adventure in writing early-on in 2020. What sparked your interest in writing books for a young audience?
My first daughter was born in 2019, and I spent most of the time on the weekend with my family and friends. So when lockdown hit, I had a lot more time on my hands. I read a lot of books to my daughter and found myself reading the same books over and over again. If she could make me read the same book 10 times in a row, she would. My chemical engineering friends gifted me scientific children's books to read to my daughter and when I did, I realized that some were too abstract in concept lacking a practical understanding and some were too academic missing the fun element that draws and keeps kids interested, and none of them rhymed. I thought, why not try to write something kids can learn from but also have fun simultaneously? So on Mother's Day I finally put pen to paper while my daughter was napping and wrote my first rhyming science story.
You seem to receive nothing but positive feedback from kids and parents internationally. What are your future plans for Kim Donnelly Books?
I plan to continue. I have some stories in the works and close to publishing another one! I do plan to expand beyond chemistry since this was just the starting point. Most of my books build off from my original water book. My original book emphasizes how water molecules bond with other elements and I relate it back to the socialization and friendship bonds children can make with others.
Even expanding to all STEM topics, I want to incorporate some practical life tips that we use every day. Something as simple as "righty tighty lefty loosey" is helpful for adults so teaching at a young age can be more than helpful.
How do you make science understandable yet engaging for a young audience?
As a parent, I enjoy the books that rhyme. My daughter tends to randomly flip through the pages and I can continue telling the story off of pure memorization. As a benefit, I always had a little knack for writing poems ever since I was younger.
My main way to mesh education and engagement is by writing books that emphasize the practical use of science rather than the theoretical aspect. That way children can leave with an understanding of what they learned but also why they learned it.
I wrote my first book about water. Like other toddlers, my daughter couldn't even pronounce water but she knew what it was. This is how I generally come up with the topics for my books; what do children see and do in their everyday life? How can I explain the science behind all of these daily encounters?
In addition to the rhymes, the key was simple yet colorful illustrations. Illustrations make that practical understanding possible. For example, water molecule bonds can be hard to fathom at a young age. But, children can understand the connection people have when holding hands. The bonds in the book show water droplets falling down the faucet with each atom holding hands to create the water molecule. Kids are so smart, they just need the correct explanation to comprehend.
From your published books, which is your favorite and why?
My H2O and Helium combo book has two rhyming stories in one! This book teaches about the water molecule and noble gases and how they get along with other elements. The way to integrate helium into a child's book is balloons and, again, people. The noble gases story teaches children that not everyone needs a bond like water. Rather, it is strengthening to be alone as noble gases do not need a chemical bond and introverted children should feel prideful of their independence. No one views introverted children as any less important, so I emphasize that inert helium is in important things such as the stars and the sun.
I also created activity book alternatives. I especially love the Helium one! The entire story is a coloring book and at the end, I designed activity pages to test the children's knowledge of what they read and learned n the story. The activity pages have children draw in the number of hands or bonds, confirm where these molecules or noble gases are found, and even introduce the periodic table so that it is not a new intimidating concept when they see it in high school. So my answer depends on if the parent wants to read the same story over and over or if they want an interactive book to occupy their children as they take some time for themselves.
What can the audience expect from your event during the All Gaucho Reunion?
I will be reading some of my children's stories and maybe by then, I will have my next book published and can provide a sneak peek!
Make sure to check out Kim at our annual All Gaucho Reunion. Bring your children as you both can learn more about science from a fellow Gaucho. If you'd like to purchase the book, head here. Either way, bring your little Gauchos along for a great time! Click here for more information about the event.
Find her books on her website: https://www.stemistrybooks.com