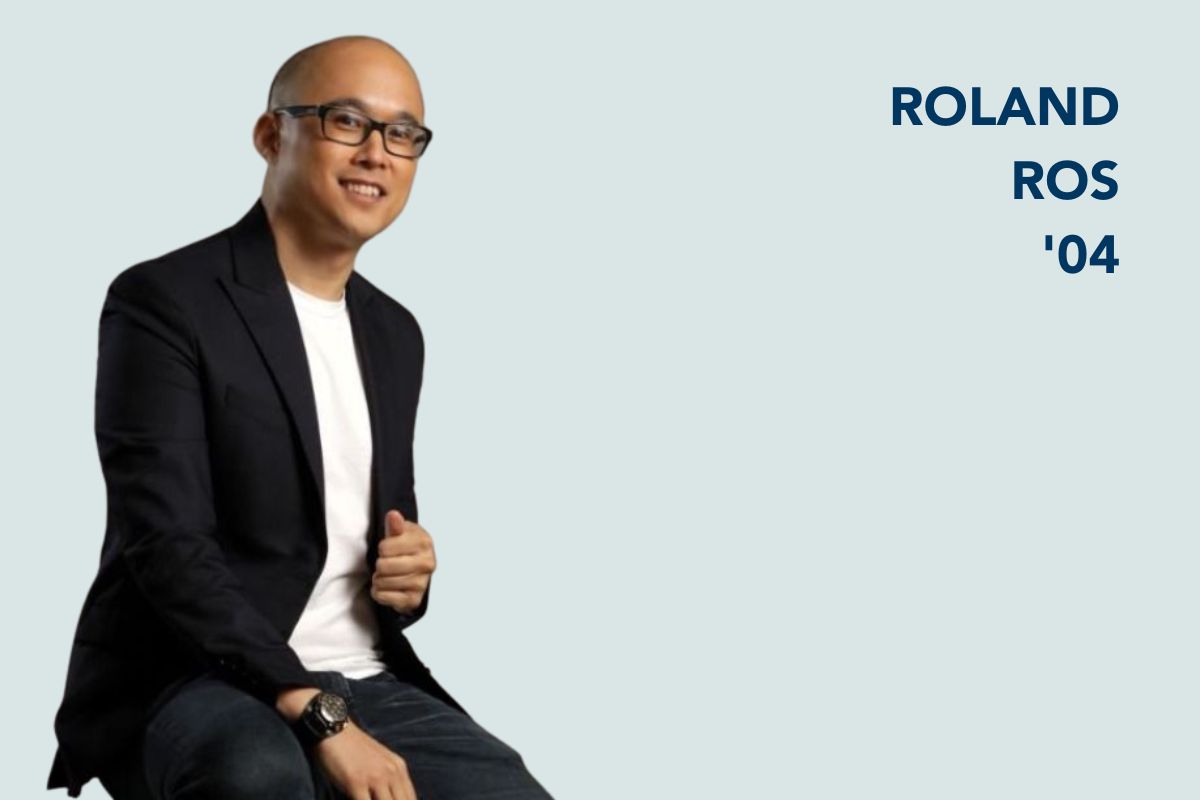 Roland Ros '04 holds many identities – social entrepreneur, digital creator, and proud Gaucho. Growing up in the United States, Ros made it a point to preserve his connection to the Philippines and strengthen his Asian American heritage.
He earned his B.A. in Asian American Studies at UC Santa Barbara and became involved with Kapatirang Pilipino, a Filipinx-interest organization promoting academic excellence and culture awareness. In his third year, Ros studied abroad in the Philippines through UCEAP.
It was during his study abroad adventures that Ros met his mentor, the late Susan Quimpo, a freedom fighter during the height of martial law in the Philippines. Military authority over civilian rule lit a fire under eight of the ten Quimpo siblings, including Susan, who witnessed the deaths and arrests of seven siblings during the Marcos regime.
Susan played an important role in Ros's Filipino education. She taught him about the psychological toll this period of martial law had on people and shared stories about exploited and forgotten children of the U.S. military, sex workers trying to care for their loved ones, and ill families exposed to the toxic waste from the Clark Air Force Base. "This experience forced me to confront the hyphen that defined what it meant to be both Filipino and American," said Ros.
Ros declared Susan the "spiritual mother of Kumu," for her recognition of Ros's desire to explore his intersecting identities as well as his connection to his Filipino community. According to Ros, she continues to inspire this supportive digital space for all Filipino creators; Ros was even able to channel this energy to raise $100 million in just three years for this start-up company.
Rexy Dorado, cofounder and president of Kumu, attested to the company's mission of "creating a vibrant online culture filled with positivity and possibilities." Dorado described the direct monetization between creators and their consumers to enhance engagement within the app. He explained, rather than the creators depending on engagement time or number of swipes, the monetization is directly wired between the creator and the viewer. In this way, folks can make a full-time income with just a few hundred loyal fans, according to Dorado.
Ros's role as CEO focuses on capital allocation for growth and recruiting others, specifically Gauchos, to join the Kumu workforce. For example, Angelo Mendez' 03 first met Ros at a DJ battle in San Luis Obispo, and was eventually hired as Chief Content Officer. Now, Mendez is transitioning up to the Innovation team.
"There is so much talent in the diaspora that building a platform to promote and connect the global Filipino population is just rad," said Mendez. "I love logging on to Kumu and seeing so many different kinds of Filipino creators from around the world!"
Chief of Staff, James Rumohr describes Kumu as a "Disneyland-like feeling," since political talk is heavily banned; Rumohr stated that politics divide communities on every social medium that allows it. The supportive environment at Kumu can also be confirmed by Rumohr's wife, Aubrey Ramos '04, who met Ros at one of the first UCSB Kapatirang Pilipino (KP) meetings.
Ramos recognized Ro's leadership skills and drive to achieve his goals, and Ros made it a point to welcome Ramos as a new member of KP. "Roland is one of the few people I know who has made the effort to crystallize his values and his inner circle," she affirmed.
In 2021, Ros and Dorado were honored as the Esquire's Creators of the Year for their Filipino-made live streaming platform. With this momentum and support, Ros will continue to cultivate his college dream of bringing together Filipinos from across the world, connecting with the next generation of influencers, and strengthening the Gaucho community.
To keep connected with your Gaucho community like Ros, visit The Gaucho Network.
By Cyanna Rosa '22 and Carmiya Baskin '20