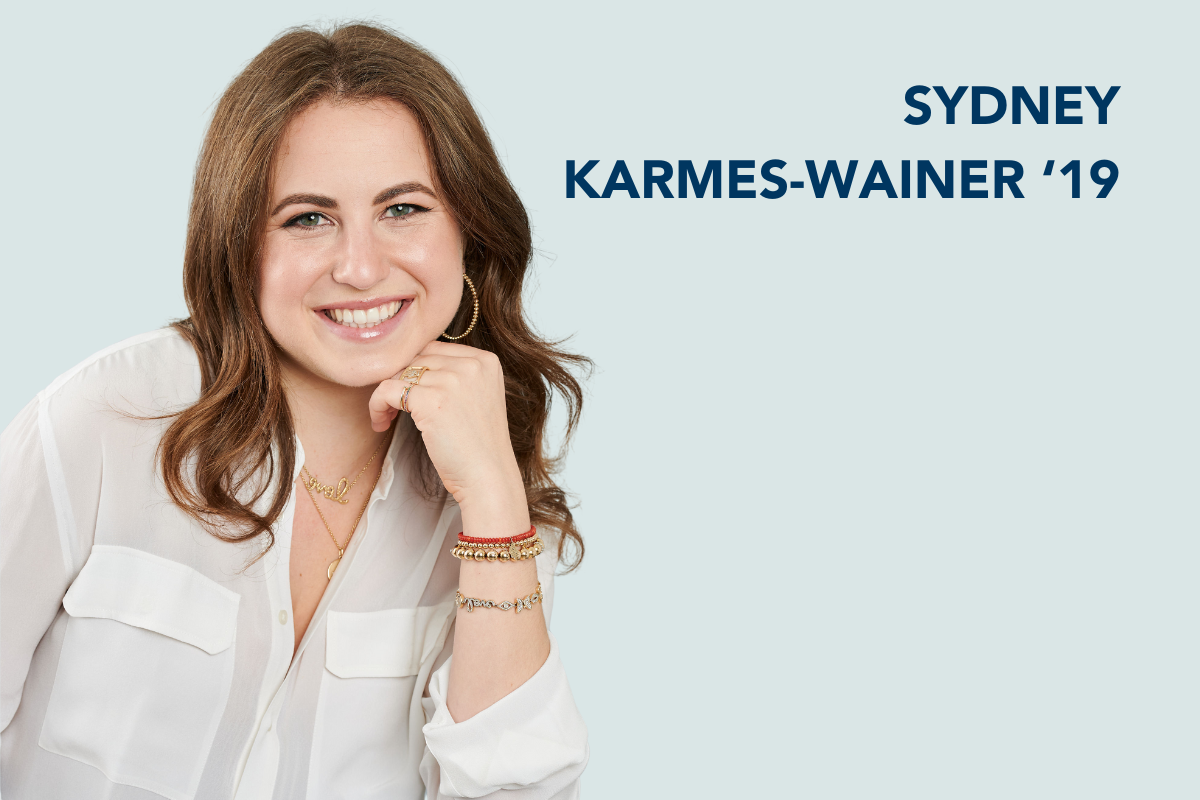 By Ellah Foster '24
As a Communication major, Sydney learned valuable lessons in business protocol from crafting emails to leading business meetings. Spending time in extracurricular activities like Greek life and Associated Students Senate, Sydney honed these skills as she made lasting connections with her peers. After entering the workforce post-college, Sydney began posting recipes and reviews to Instagram under the handle 'French Squirrel,' a name derived from a childhood memory of her late grandmother.

Now, as founder and CEO, Sydney appreciates the flexibility of being her own boss. Passionate about clean ingredients, she appreciates hearing how cherished her products are to her loyal customers. Offering vegan, gluten-free, and blood sugar-balancing ingredients, French Squirrel boasts a plethora of sweet treats perfect for any occasion.
Where did you draw inspiration for your brand's name, French Squirrel?
When I was about 11 years old, my mom asked me if I wanted a domain name as she had been buying them recently. My late French grandmother used to pronounce the word 'squirrel' with a strong accent, so I came up with French Squirrel. At the time, I didn't even know what I would use the domain for, but my mom paid that $5 a year behind the scenes for years. Once I started to document my journey with food and cooking on Instagram, I decided to go with French Squirrel as I already had the website.  

What inspired you to major in Communication with a French minor?
I loved the Communication major because it allowed me to be open with my interests. During college, it seems that everyone begins to question what they want to do and whether they chose the right major. There was a time when I was considering switching to Global Studies but I realized a minor in a different area of study was a better fit. Adding a minor in French kept me accountable for the rest of my undergrad experience because learning a language is such a uniquely demanding experience.
 
Which skills from your Communication degree do you utilize today as a Founder and CEO?
Most of my company's branding is related to French culture, which I learned a lot about through the minor. At the time, I didn't realize how valuable the lessons were that I learned in my Communication classes. From writing emails to leading business meetings, I depend on a lot of the habits that I developed while in college. 

What is one piece of advice you have for fellow entrepreneurs?
Stop overthinking everything and just do it! Being naive and going in headfirst is sometimes a great approach. You don't always know what you're getting yourself into but just getting started is the best you can do. If you're in college, just remember that you are meant to be where you are. You don't know it at the time but trust the process. My time at UCSB as an A.S. Senator impacted me in so many ways. The amount of communication skills I learned, like how to speak to people as well as recognizing the importance of diversity, have helped me tremendously in my career.

What is your favorite aspect of running your own business?
My favorite part is being my own boss. Getting messages from customers about how much a product means to them is such a validating experience as well. Sometimes, I think nobody is paying attention to what I am doing, but hearing that appreciation reminds me that there are people who care.  

What was the most impactful educational experience you had at UCSB?
I studied abroad in Bordeaux where I actively made an effort to heal my relationship with food. The French people have such a beautiful relationship with food since ingredients are healthy – and there's no shame in indulging in what makes you happy. In France, there is this phrase, 'un pause,' which translates to a break in the day for cookies or coffee. I love this ritual, and that is one tradition I brought back with me.

What is your favorite French Squirrel product and why?
This is like choosing a favorite child! I would say that the product I consume the most frequently are the bateaux, which means boat in French. They are Medjool dates stuffed with nut butter and coated with 100% dark chocolate. It is an amazing superfood that gives you energy and is good for your brain health. I swear, I am made up of 75% Medjool dates!