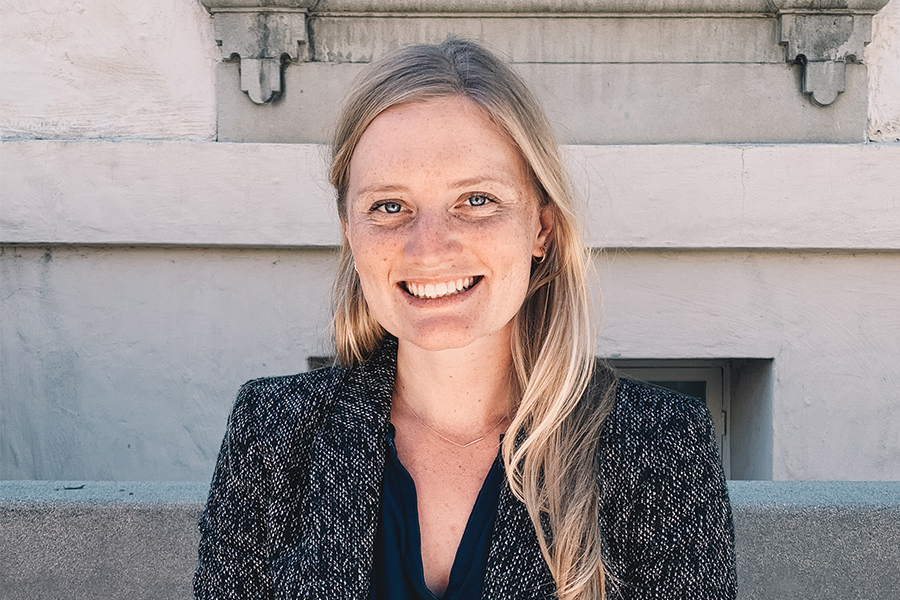 By Jenna Haut
The field of science can often appear sterile—filled with fluorescent lights, safety protocols and predominantly male. Alex Phillips, a UC Santa Barbara alum and postdoctoral researcher in the UCSB Earth Science department, found herself wanting to portray a more diverse image of a scientist.
Today, the Instagram page she started on women in science has nearly 100,000 followers.  
Phillips was intrigued in early 2018 when her colleague posted photos of herself covered in mud holding up rocks. "I had never seen a scientist presented like that," she recalls. Normally online, we see female scientists overly sexualized, or through a headshot. That doesn't invoke an emotion in me. Headshots aren't what scientists look like."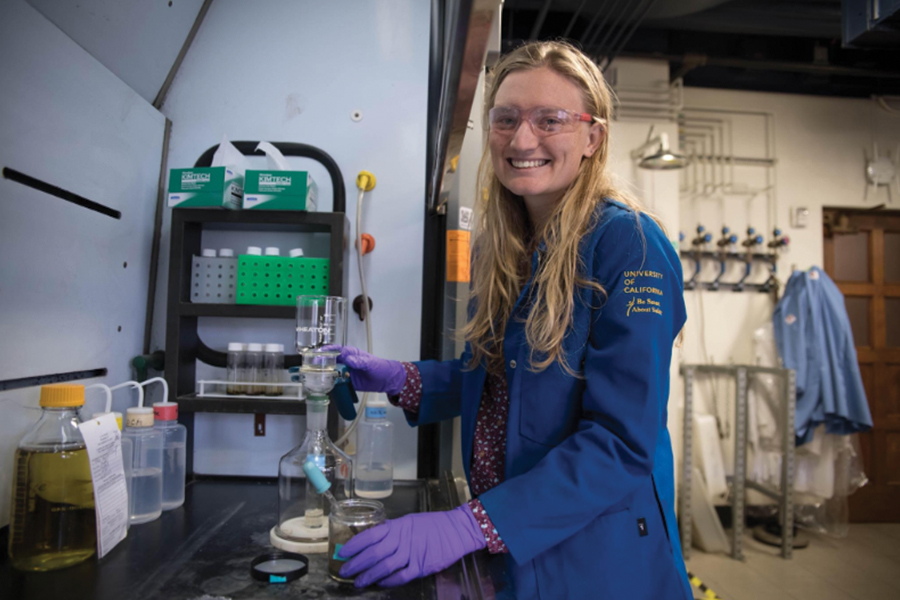 In 2020, the National Science Board noted a gender disparity in science and engineering careers. While women accounted for 52% of the college-educated workforce, they only accounted for 28% of science and engineering professionals.
While she was obtaining her doctorate in geochemistry at Caltech, Phillips became well aware of the absence of women in the field. "As a scientist, no matter what you are doing you are trained to find gaps in knowledge—things that don't exist," she says. So, as she scrolled through Instagram and noticed female scientists appeared to be absent from the media as well as in the field. 
One summer day in 2018, from her kitchen, Phillips uploaded an inaugural post for an Instagram page, @women.doing.science. "I had posted a picture of me at Mono Lake collecting samples, and then I bothered my office mate to send me photos of her in the field, and faster than I thought, people started sending me their own research," Phillips recalled. The page now has 95,000 followers and is run by an international team, dedicated to showcasing a range of research from diverse women.