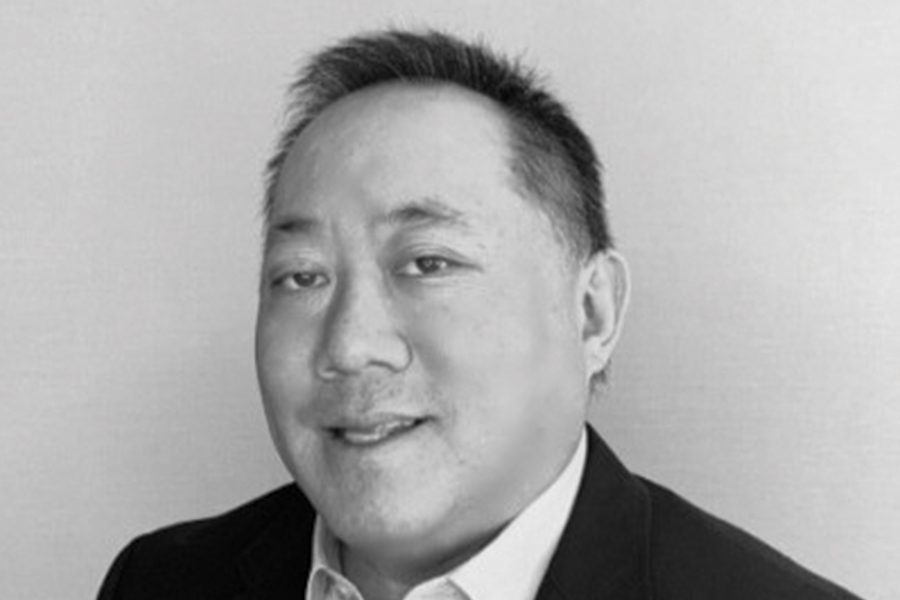 David Chin '92, proud supporter of the Alumni Scholarship Fund, turned his passion for sports into an opportunity to raise a family in Tokyo, Japan.
David Chin '92, made his way up the corporate ladder from retail to the VP/ Managing Director for Adidas Golf APAC Region based in Tokyo. He credits his UCSB education and specifically The Economics Department for preparing him for his sales industry climb and career opportunities that allowed him to travel the world.
After starting his journey on the West Coast, Chin spent 12 years traveling with Nike from Indonesia to Thailand, Korea, and Japan. Over time, his responsibilities transferred and grew to TaylorMade Golf, working with South East Asia, India, and Korea. And eight years later, he is in his current leadership position working for Adidas.
Find out more about David Chin's abroad adventure.
What was your greatest learning experience at UCSB?
I would say two things. First, no matter what it takes, finish. I had the time of my life back at UCSB, but it wasn't easy to complete my degree. There are a lot of distractions in Isla Vista. It's a party school, and as such, I partied!
I was going to school full time, worked part-time at the Music Library, became the Student GM at KCSB, DJ'd Frat parties on the weekends, and was serving in the US Navy Reserve. But no matter how hard things felt at the time, I was focused on getting my degree and graduating. Many people may take that for granted these days, but I know a lot of students who quit after one or two years.
Secondly, maintain an open mind. I think the classes I enjoyed the most were the ones that were not part of my Major. I was just into trying different things and was always attracted to the unfamiliar. And most college students are open to new ideas and thoughts. I mean, we are not supposed to have all the answers to life as a late teenager.
What attracted you to your field?
I have been very fortunate in that I am working in an industry I love. I am a huge sports junkie, from attending events to watching it at a Sports Bar. Sports have always been a big part of my life. However, my career didn't start there. After graduating from UCSB, I took the highest-paying job offer I could get. It was in retail working for a company called May Department Stores (subsequently acquired by Macy's).
Retail is a tough job. It's a grind with really no days off since retail is always open. When most people are enjoying time off for Thanksgiving or Christmas, it tends to be your busy period. So after a while, you simply get burned out. I never worked in a retail store but worked at the HQ offices as a buyer. I must admit, it was a great experience. I was buying mens sportswear for 55 department stores across Southern California, Nevada, and Arizona. You had to buy from around 30 brands throughout the year, manage the pricing/promotional calendars, control inventory, and drive sales.
Through that role, I was able to connect and get a job at Nike. I am originally from LA and was working in LA at the time. So, I had to move up to Portland to Nike HQ. At that time, Nike was doing less than $10B in annual sales, but they were growing very fast. I ended up taking a role in sourcing and worked with factories around the world that produced products for Nike. After about a year there, I was offered the opportunity to move to Indonesia and work in their Liaison Office for Manufacturing. So that is how I got over to Asia and have been in Asia ever since (more than 25 years now).
As luck would have it, I got a great offer from TaylorMade Golf (which was a subsidiary of Adidas) to be the general manager for Greater China. One of my goals was always to run a country for a brand, and I enjoyed being in the golf industry. After eight years there, Adidas decided to sell off TaylorMade to a private equity firm.
As I was still part of the Adidas Group, I was fortunate to stay with Adidas and run their Golf Division (apparel, footwear, and accessories) for APAC Region based in Tokyo. So it has been a very windy road to where I am today, but it has been my love for sports that has kept me engaged in this industry.
Why have you chosen to support the Alumni Scholarship Fund since 2012?
I always wanted to donate to a good cause (I mean who doesn't), but always found excuses not to. I didn't trust this organization or that organization to spend the money wisely. Or I felt most NGOs or charity groups had huge admin fees to support their directors and staff. And there are a plethora of good causes to choose from. And sometimes you simply get stuck with paralysis of information.
Ultimately, I decided to donate to (1) education and (2) individuals who were helping themselves. So, then it became easy to decide to donate to UCSB. And I chose the Scholarship Fund as I wanted to help someone get their college education. As we all know, one person can change the course of history. So this vehicle seemed the best fit for what I wanted to do.
How did your experiences at UCSB help you prepare for your global career? Tell us more about your role at Adidas Golf.
UCSB is a great school, but it also has a large student body. So, it's easy for someone to feel lost there at times. I did not have a ton of close friends while I was there, but the ones I made, were very close and still are to this day. So you don't have to have a ton of friends, but the ones you have, make them count.
Currently, I am the VP / Managing Director for Adidas Golf APAC Region based in Tokyo. Basically, in charge of all sales, marketing, retail, product, and operations related to golf. Most of our customers are golf specialty retailers, along with some major big box sporting goods chains, department stores, and pro shops at golf courses. We also have owned retail for golf in Japan and Korea, plus we utilize Adidas.com for e-com sales. We have teams based in Japan, Korea, China, Taiwan, Malaysia, Thailand, Singapore, Vietnam, and Australia. Lastly, we also have appointed distributors we use for Indonesia, the Philippines, Cambodia, Laos, and Myanmar.
What are the major differences between working in Tokyo and working in the United States? Is there any advice you can provide for others pursuing jobs abroad?
If I had to say what has been my biggest success factor, it must be my willingness to move. I know most people hate moving in general, let alone moving to a foreign country. I mean everything is different. The food, the culture, the language, hell, you are illiterate as well. I mean I have been illiterate for over 20 years living in Asia. So, obviously, there are a lot of challenges to that. And of course, it gets harder to do when you have a family and must consider your kid's education and such. But if you are willing to make that sacrifice, then it increases your odds of success. It doesn't mean you have to become a career expatriate, but some overseas experience is better than none. And it helps if you want to take on a regional or global role in the future.
Naturally, there are so many nuisances of working and communication style differences between working in the US vs. overseas. American style tends to be more direct, more aggressive, and has few grey zones when you work and communicate in the US. However, many Asians tend to be more passive and less direct. So, you really have to hone in your non-verbal communications skills to understand what's going on beyond the surface. And you really must enhance your patience as you are working with people who are not using their mother tongue.
Be that as it may, pretty much everywhere I have worked, most people are the same. They all want to do well in their jobs and move forward with their careers. They all want a level of success and to raise their families. Thus, in the end, we are all human and we all have the same basic needs and desires.
In your opinion, why is it important to stay connected with UCSB post-graduation?
For me, it's just something I think is cool. I guess since I have lived in Asia for over 20 years, and moved around a lot, I lack a true sense of home at times. So this is just one way I can stay connected to my past and help out with the future.
What do you like most about living in Japan?
Tokyo is an incredible city, full of life and always flowing with energy. The quality of food is amazing, the service levels are top of the class, it's incredibly safe and surprisingly clean for such a large metropolis. It's a great place to raise a family and pretty much has everything you want or need. Processes and procedures are big here in Japan. So, once you learn the rules, it is very easy to navigate.