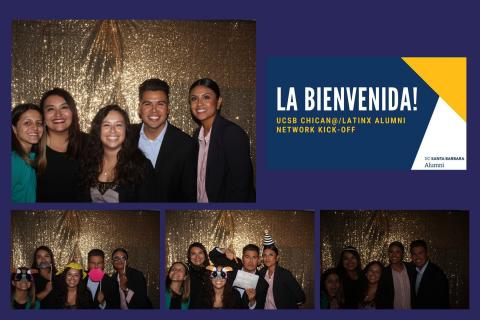 In honor of Hispanic Heritage Month, we are highlighting the great work of the UCSB Chican@/Latinx Alumni Network. The group has been active since its first happy hour event, held in Los Angeles in October 2018.
In 2019, they held successful networking and social events. As the group gained momentum, they held a "New Year New Friends" open house event to share their goals for the alumni network. Despite the pandemic, we encourage you to continue connecting with them virtually via Gaucho Network.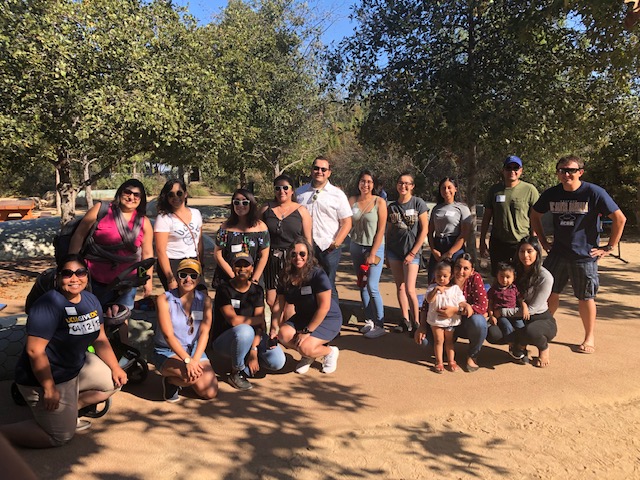 The group's goals focus on recruiting and engaging current students and alumni across generations into a welcoming and collaborative network of Gauchos, while also highlighting and sharing alumni successes and contributions. They also connect alumni with current students in order to leverage the connections, experience, and knowledge of their collective networks. Their last area of focus is offering professional development opportunities that are tailored to the unique experiences, challenges, and cultures within the Chican@/Latinx community.
Volunteers from the Chican@/Latinx Alumni Network represent UCSB at in-person and virtual meetings of the UC Chicanx Latinx Alumni Association (UC CLAA), which is made up of the alumni groups from all ten UC campuses. The UC CLAA was recently recognized by the University of California Office of the President as the first systemwide alumni constituency group.
Want to get more involved with the UCSB Chican@/Latinx Alumni Network? Follow them on Facebook and Instagram, and most importantly - join the Chican@/Latinx Alumni Network group on Gaucho Network, UCSB's virtual networking platform.