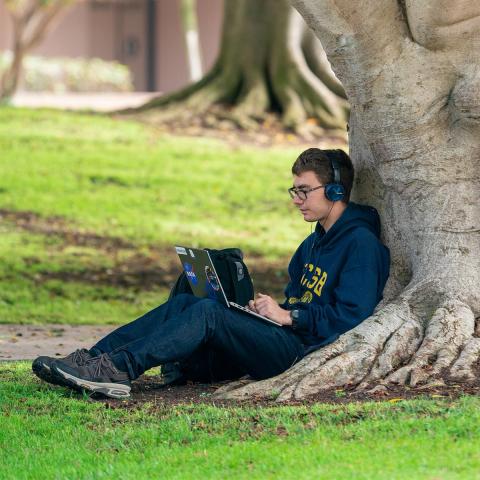 Get Connected - Join Gaucho Network Today
Gaucho Network allows you to connect back to UCSB and use its community to expand your professional network. It's a networking platform, designed for UCSB students and alumni to connect, build community, and advance their careers. With thousands of Gauchos currently on the platform, Gaucho Network gives you access to a robust online community of hardworking professionals who want to help other Gauchos.
Gaucho Network will benefit those at any stage of their career.
If you're looking for one-on-one help in navigating the business world, utilize the mentorship function. Your next advisor and mentor are waiting to meet you. Or if you're looking to share your years of professional experience with the next generation, give back to UCSB by offering up your time. Check out the job posting page and find companies that specifically want to hire UCSB alumni and students. Make connections with those in your dream field. Who knows which Gaucho might be able to pass your resumé along or give you tips for getting the job you want. All of this and more is waiting for you on Gaucho Network.
Here are our TOP FIVE top reasons to join!
Reconnect
Find and re-engage with classmates. Go Gauchos!
Give Back
Introduce, employ, and offer to act as a mentor to UCSB students.
Expand your Network
Leverage your professional network and get introduced to the people you should know!
Advance Your Career
Meet Gauchos working in your industry or in the industry of your dreams.
Find Jobs
Post openings and find job leaders. Don't delay, register here.