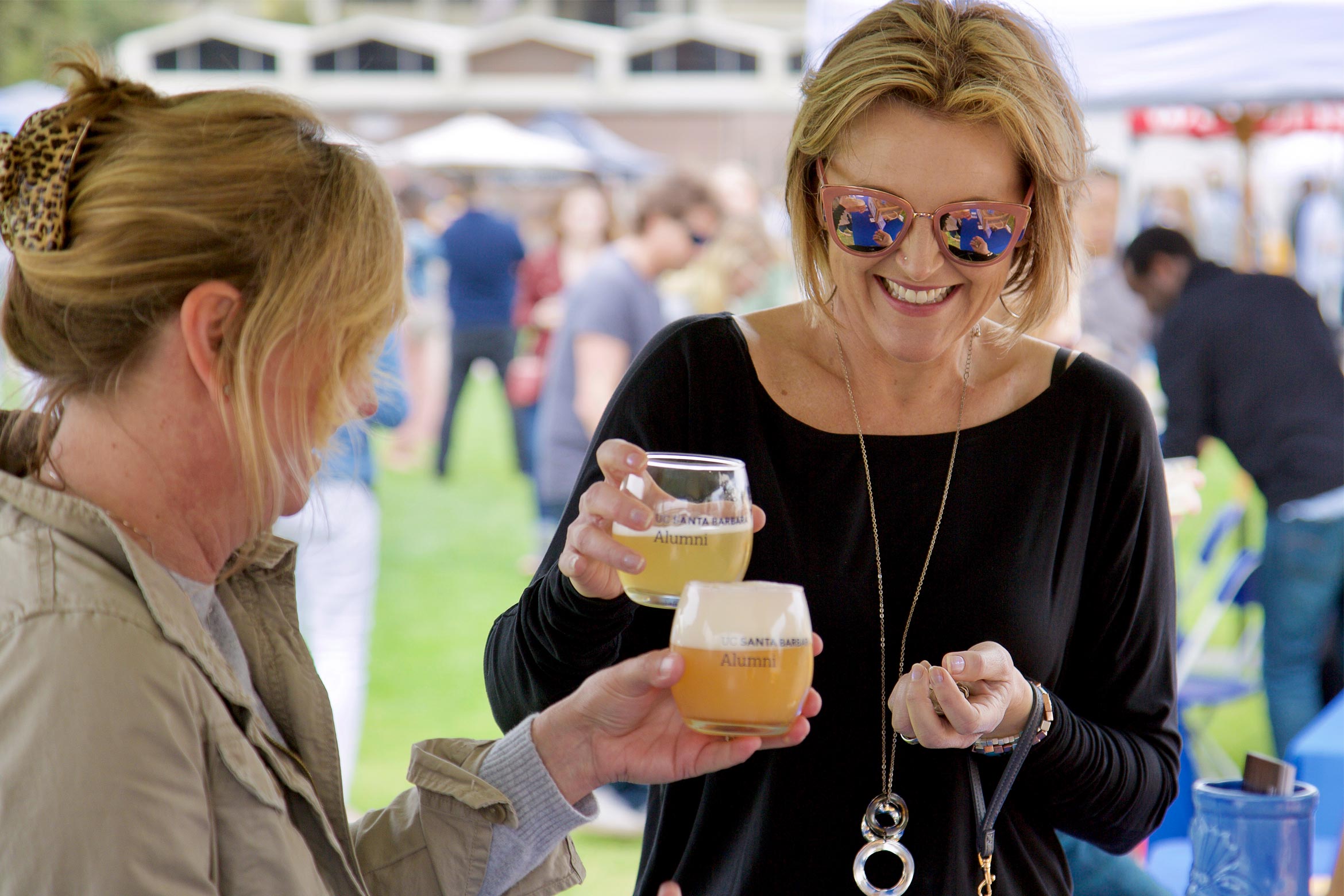 UCSB Alumni is proud to team up with incredible wineries and breweries across the nation to deliver only the best wine and beer to our 220,000+ alumni and campus community.
Wine and beer provided by wineries and breweries in the program will be poured at numerous events, including Taste of UCSB, All Gaucho Reunion, Alumni Awards Dinner, Gaucho Grown events, holiday receptions, professional networking events, regional events, and much more!  This program is the perfect way to market your wine and beer to UCSB alumni, staff, faculty, and the campus community!
Thank you to our current Wine and Beer Program supporters!
Join the Gaucho Wine and Beer Program!
Exclusive benefits include:
Elevated visibility to UCSB alumni, staff, faculty, donors, students, parents, and friends.
Wine/beer will be showcased at the event where the product is poured, including the Alumni Awards Dinner, Holiday Receptions, Gaucho Grown events, All Gaucho Reunion events, Reunion Luncheons and Dinners, and much more.
Opportunity to table at Taste of UCSB, a wine, beer, and food tasting event with over 500 attendees held every April. Wineries and breweries can provide samples of their products and speak to alumni who attend the event. This event typically sells out and is very popular! Note: the samples provides by wineries and breweries at Taste of UCSB does not count towards the agreed upon product contribution in the program. Participation in Taste of UCSB is optional.
Logo and link on the Gaucho Wine and Beer Program website.
Logo and link on the sponsors webpage for All Gaucho Reunion and Taste of UCSB.
To learn more, please contact Samantha Putnam at samantha.putnam@ucsb.edu