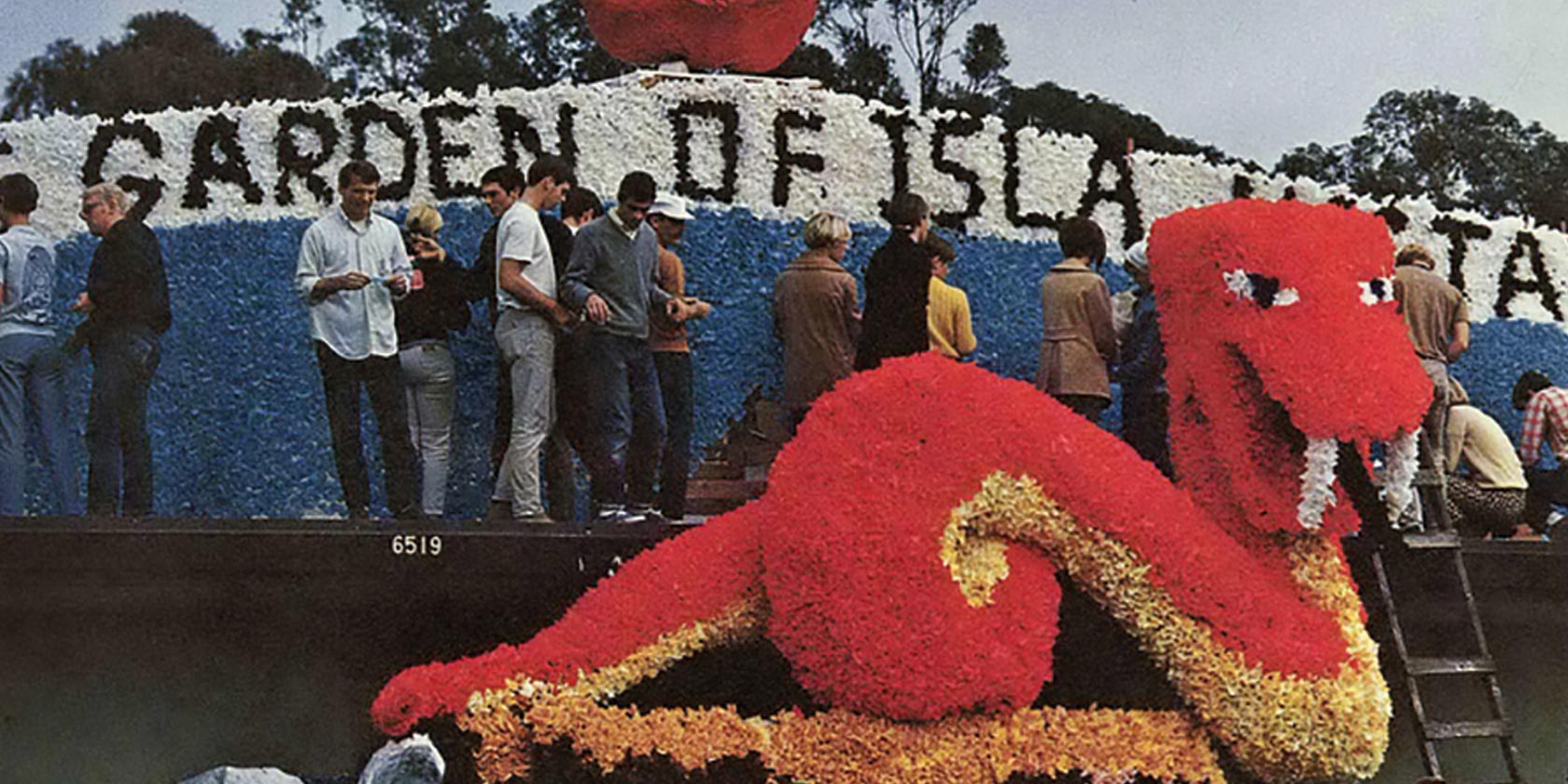 Can you believe it's 50 years since you graduated from UCSB? You are invited to celebrate with fellow Gauchos at the Class of 1969 50th Reunion.
Your classmates are coming back to share memories of the old, fun, and changing times at the campus by the sea. We are looking forward to seeing you!
Perhaps you skipped class to protest outside North Hall or to surf at Campus Point. Or do your memories take you back to being holed up at your favorite desk in the library or a long coffee break at the UCen?

Campbell Hall is still the largest lecture hall on campus; the waves drift into Campus Point and Isla Vista. UCSB has grown from 10,000 students in our freshman year to over 24,000 today.
The 50th Reunion events during the 13th annual All Gaucho Reunion (AGR) weekend will give you time to reminisce with friends at old haunts and learn how remarkably the campus has changed, You will receive a 50-year graduate pin at the first event you attend and can proudly wear it throughout the weekend.
For information about additional All Gaucho Reunion events, FAQs, and more, visit the AGR website.

View Schedule and Register Here
Come Back. Give Back.
Just as others helped us during our days at our campus by the sea, our gifts will help ensure the most promising students will always have an opportunity at UCSB.  Santa Barbara provided us with many wonderful experiences both inside and  outside of the classroom; experiences that helped shape our lives. Join us as look to double the number of donors from the Class of 1969.  You can give to our newly launched scholarship fund or give to the area of campus that is most meaningful to you. Learn More
Special thanks to our 50th Reunion wine provider: